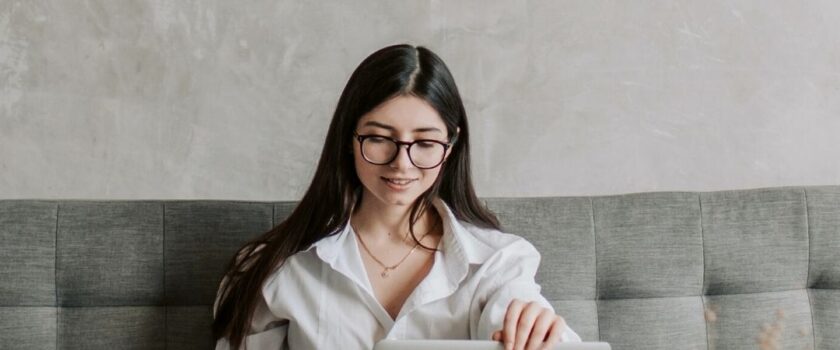 The salary of a Google product manager is undoubtedly one of the highest-paid and most rewarding professions at Google. 
Google Product Managers earn between $120,000 and $500,000 per year, with an average income of $170,317. 
The employment also comes with 401(k) and regional retirement plans, student loan reimbursements and hybrid work styles, as well as an annual bonus and equity awards. The bonus pay varies from $20,000 to $40,000.
Google LLC is a global technology firm that specialises in Internet-related services and products such as online advertising technologies, a search engine, cloud computing, software, and hardware.
Compensation plan for a Google product manager
Baby Bonding Bucks
Maternity mothers can take up to $500 towards the cost of take-out or delivery of meals, house cleaning, or diaper services after the arrival of a new baby.
Travel Insurance
Google provides employees and their accompanying families coverage bonuses for international personal travel yearly.
Health Insurance
This health insurance covers accidental death and dismemberment (AD&D) Insurance and dental insurance. 
Accident insurance covers personal accidents with a lump sum of up to 3 times your annual salary, to a maximum of $2,500,000. While dental assurance is a 100% coverage for preventive and diagnostic services and 60% coverage for major benefits.
Wellness bonuses
This includes an employee assistance program, free lunch 5 days a week, free drinks and snacks and gym on-site benefits. In some google office locations, employees get a free breakfast and dinner 5 days a week.
You will also get gym/wellness reimbursement if you do not make use of the wellness and gym benefits.
Maternity and paternity leave
Nursing mothers get up to 24 weeks of leave, while the male, either birth parents, adoptive, foster care placement, or birth-through surrogate parents gets up to 18 weeks of paternity leave. 
Life Insurance
You will also receive basic coverage equal to three times your yearly base income plus commissions, up to a maximum of $2,500,000. Survivor Income Benefit offers spouses/partners 50% of their income for up to ten years (up to $12,500 per month) and children $1,000 per month.
PTO (Vacation / Personal Days)
You are entitled to 20 days personal days as a Google staff. The number of days increases with your tenure in google. Additionally, you can borrow up to 40 hours from your working hours when needed.
Vision Insurance
Because you are likely to use screens for more than half of your working period, provisional vision insurance is offered to employees. This covers exams, contacts, lenses and frames with low copays.
Transport allowance
Only full-time workers and interns are eligible for transportation allowances.
Adoption Assistance
Parental Leave and Baby Bonding Bucks benefits also apply to adoptions. Up to $25,000 is given as a compensation bonus.
Phone Bill Reimbursement
$70 per month
Remote Work
Google predicts that 60% of its employees will be on-site a few days each week, with 20% working in new office locations and 20% working from home. There is also a work from anywhere for four weeks every year plan. Google also has options for fully remote employment.
Surrogacy Assistance
Reimbursement of up to $40k of surrogacy fees assistant is provided for surrogate parents.
401k benefits
Google will match either (a) 100% of your donations up to $3,000 or (b) 50% of your contributions up to the IRS limit every calendar year. Every penny of the match will be completely vested.
SEE: How to Open a 401K Without an Employer? Secrets You Never Knew
Student Loan Repayment Plan
Google will match 100% of your student loan contributions up to a $2,500 yearly maximum, with those contributions applied to your student loan debt.
Employee Discount
As a Google employee, you will get a discount between 5-15% Off Google Products
What is the role of the Google product manager?
When it comes to hiring a product manager, Google hires the best of the best. Although a Bachelor's degree or other types of degree is not required for employment, possessing one will place you ahead of other applicants throughout the interview process.
Most Google product managers tend to have vast experience in computer science, software engineering, and software development.
Google product managers are in charge of overseeing all Google-based products and their respective product teams.
They collaborate with other professionals such as managers of operations, project managers, Associate product managers, senior product managers and product marketing executives.
We are a recruitment agency, we can help you find remote jobs anywhere around the world, visit our website to find all the latest jobs in tech.
Product managers assist in the establishment of communication channels between internal product teams and external stakeholders. They also work with the marketing and sales teams to refine and implement the product strategy.
They also develop the necessary strategies for any new products and services.
The average Google employee does not require any prior schooling as long as they can demonstrate their abilities. However, Google product managers are normally expected to have a degree or certification from a reputable institute.
Furthermore, there is a distinction between how Google product managers operate and how other product managers function, therefore Google product managers must go through extensive training in order to operate under Google's requirements.
Qualifications for Google Product Manager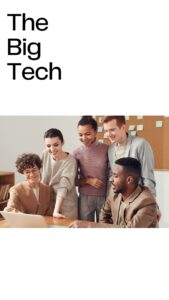 As previously indicated, a computer science degree is not essential to be considered for the position of product manager. Google also looks for candidates with degrees incomparable technical subjects or equivalent practical experience.
A degree in product design, management, or marketing can also suffice for a role in product management.
 Google has previously given preference to candidates who have proven competence in technical product management.
Other recommended qualities for a product manager based on a job posting on the Google job board include:
Desirable Product Management, Engineering, UX/UI, Sales, Customer Support, Finance, or Marketing skills.

User comprehension

Knowledge of the internet, search engines, and online advertising platforms.

Expert knowledge of user experience (UX) and business/commercial problems

Expert knowledge of

Net Promoter Score (NPS)
 Knowledge of Feature adoption and Road-mapping
In conclusion, Google is generally a technology corporation that values product managers with technical backgrounds and expertise in software development.
Google interview questions for product managers
Google interview questions focus on evaluating your capabilities in the areas of management, technical knowledge, analytical skills, and also your creativity. The question below are some of the questions you may get to be asked:
Explain the concept of "protocol"
Explain the concept of "recursion"
Describe a typical page load time distribution on desktop or/and on mobile?
Design a simple load balancer for Google.com.
What data structures would you use to design a simple load balancer?
How would you write an algorithm to do X?