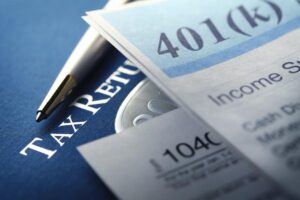 How to open a 401k without an employer? Many employers do not provide a 401(k) plan. However, there are other ways to save for retirement. Fear not! I've got you covered.
The most frequent option for Americans to save for retirement is through a 401(k) retirement plan. However, according to research conducted by the US Census Bureau, only 14% of US businesses provide a 401(k) plan. Despite this, more than 70% of Americans contribute to a 401(k) plan. However, if you work for a company that does not offer a 401(k) plan, you may not be aware of how to open a 401k without an employer-sponsored plan.
You'll need to join a separate financial institution if your firm doesn't offer a 401(k) plan or if you're self-employed. You'll be able to open a 401(k), an IRA, or any other type of retirement account there. However, note that:
You can still invest for the future if your workplace does not provide a 401(k).

Individual retirement accounts (IRAs, both regular and Roth) allow you to save up to $6,000 each year for retirement.

Encourage your bosses to adopt a retirement plan as one of your options.
I can bet I've said a lot on how to open a 401k without an employer already. Here is a quick explanation of what a 401(k) is.
What is a 401(k)?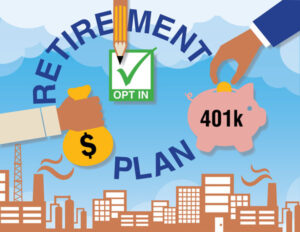 A 401(k) is an employer-sponsored retirement savings and investment plan. Employees who contribute to a 401(k) plan receive a tax credit on their contributions. Employee contributions are deducted automatically from their paychecks and invested in funds selected by the employee (from a list of available offerings). In 2022, the yearly contribution limit for 401(k)s will be $20,500 ($27,000 for individuals 50 and over).
The catchy name derives from the portion of the tax code that introduced this form of plan, especially subsection 401(k). Employees contribute to an individual account by having their paychecks deducted automatically. The tax reduction comes either when you contribute money or when you withdraw it in retirement, depending on the type of plan you have. If you dozed off during job orientation at this point, you've missed the most important portion especially if there's free money involved.
Many workers rely heavily on their 401(k) investments for retirement, despite the numerous restrictions and the fact that most 401(k) plans offer somewhat limited investment options. Most private-sector workers in the United States simply expect their companies to provide plans, and many retirement planning guides appear to assume that 401(k)s would play a key role for employees.
The reality is considerably different: according to a March 2019 research by the US Bureau of Labor Statistics (BLS), just 60% of American workers have access to employer-sponsored defined contribution plans, and only 43% are active participants.
How to Open a 401(k) Without an Employer
Sadly, there is no hack to opening a 401(k) without your employer as they provide you with a 401(k). Unfortunately, not every company offers a 401(k) plan. If you fall into such a category, don't be discouraged. The other major retirement savings vehicle, an individual retirement account, nevertheless offers the same tax advantages.
All of this may beg the question, "What is an IRA?" These accounts have some appealing features (a wider range of assets and often lower costs), but they also have a few drawbacks (lower contribution limits and restrictions for high earners). Here's how a 401(k) varies from an IRA, and how to use both at the same time, if applicable.
An IRA, on the other hand, has some limits. It's extremely improbable that an IRA can totally replace a 401(k). The IRA contribution limit is a meager $6,000 per year, compared to the 401(k) contribution limit of $19,500 in 2021 (and $20,500 in 2021). 1011
Some firms match employee contributions to 401(k) plans, effectively giving the employee free money for retirement. However, because the IRA isn't linked to any employer, this type of matching contribution isn't possible. Workers should augment their IRAs with other retirement options due to these constraints.
Other types of retirement plans may be available depending on your job. SEP IRAs, SIMPLE plans, and stock options are examples of these.
Now that you understand what a 401(K) is, it is only natural to wonder why your employer does not offer a 401(K). So, here is why.

Why Employers Might not Open a 401(K)
A 401(k) plan can be costly for a firm to implement. To ensure that retirement plans comply with regulations, the IRS requires testing and reporting. As a result, many small firms are unable to afford to run a 401(k) plan.
The most prevalent reason for a business not providing a 401(k) is that the majority of their positions are entry-level or part-time. Saving for retirement is difficult for the average worker in these occupations, who is either extremely young or living paycheck to paycheck; most would rather have more money now than a retirement plan anyway.
Similarly, if a business is newly new and still attempting to get off the ground, it may not have time to set up a retirement plan for its employees. Small firms rarely have a 401(k) plan since bringing in an outside firm costs even more money.
Since over half of all Americans work for small firms, the number of people who are left to their own devices to save for retirement is substantial.
If you don't have access to a 401(k) plan through your employment, don't let that stop you from saving for retirement. Investigate these options to boost your retirement savings. 
The goal is having money to rely on even after retirement. Finding tax-free or tax-deferred savings vehicles is usually preferable. Workers can also turn to traditional assets such as mutual funds, stocks, bonds, or rental property once these possibilities have been exhausted. 
Check out : Employment opportunities companies that offer 401(k) plans.