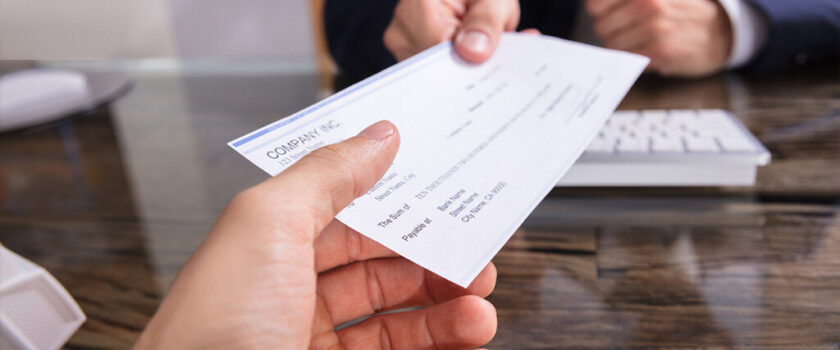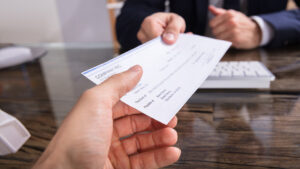 Dear Software Engineer, are you wondering what an Apple software engineer salary is in 2022? 
Apple is one of the world's largest smartphone makers. The company's CEO Tim Cook said at the beginning of 2021 that the business has 1.65 billion active devices in circulation, including over a billion smartphones. Apple has demonstrated throughout the years that its infrastructure will develop and that demand for its famous products will always exist.
You may be confident that learning how to become an iOS developer is a wise career choice. In this article, you'll learn what an iOS developer, or more specifically, an Apple software engineer salary is. 
You'll also discover what the profession entails, the prospects available in the field, and the various paths you could choose on your journey. If this interests you, then it's best you carefully go through every part of this piece.
Check out: Jobs for Apple software engineer & salary
Who is an iOS Developer?
An iOS developer is a software developer who has been specifically trained to create and maintain apps for the iOS operating system. Apple's core developers design applications for iOS, just as Android development works with Android. There are also third-party app developers who create and publish apps on the iOS App Store.
These programmers aren't only knowledgeable about iPhones. They can also make apps for the iPad, Apple TV, and even the Apple Watch. They can work for themselves or for a corporation to create and manage user-friendly software.
Related: Information technologist jobs
Apple Software Engineer Job Description
An iOS developer creates, maintains, and updates core and third-party applications for all iOS devices. They make use of iOS-specific concepts, frameworks, and programming languages. Depending on the developer's position and responsibilities, they may be in charge of overseeing the full development process, from concept to launch.
iOS developers receive feedback from users as apps run on iOS devices, monitor performance, debug, and do whatever it takes to guarantee that the apps are up to spec. They then update the code at regular intervals to introduce new features while maintaining quality.
Apple Software Engineer Salary and Job Outlook
The need for iOS developers is growing. iOS developers are classified as software and web developers, programmers, and testers by the Bureau of Labor Statistics, and demand for these positions is predicted to grow by 19 percent between 2020 and 2030.
According to the Bureau of Labor Statistics, software developers earn an average of $105,310 a year. According to another survey, iOS developers make an average of $114,614 per year, with the vast majority of salaries ranging between $90,000 and $133,500. iOS developers are paid differently depending on their education level, region, and professional experience.
Apple Software Engineer Salary by Location
| | |
| --- | --- |
| Location | Average Annual Salary |
| Sunnyvale, CA | $133,360 |
| San Francisco, CA | $132,510 |
| Chicago, IL | $118,010 |
| Atlanta, DA | $114,310 |
| Dallas, TX | $113,300 |
| Austin, TX | $112,890 |
| Irving, TX | $109,190 |
| Pittsburgh, PA | $108,920 |
| Beaverton, OR | $107,720 |
Check out: Implementation specialist salary
Apple Software Engineer Careers
Making mobile apps is the most important aspect of iOS development. This does not preclude you from exploring other aspects of software development. An iOS developer's career options are shown below.
Average annual salary: $84,200
Certainly, these programmers create applications for Apple Mac notebooks. Nothing prevents you from researching macOS development if you already know how to use Xcode. To clarify, ou'll need a Mac laptop running macOS Big Sur to stay ahead of the curve.
Mobile Application Developer
Average annual salary: $100,250
Certainly, with an understanding of iOS development, you can work as a mobile app developer in any digital company. Because Apple and Android are the leading two mobile device manufacturers, you may need to learn how to design Android apps.
Applications Support Analyst
Average annual salary: $78,100
Indeed, you will be responsible for responding to customer concerns about smartphones and PCs as an applications support analyst. You can help individuals with iOS devices if you know how to use it.
Related: Computer software jobs and salaries
iOS Developer Job Requirements
The nature of the job and the company determine the job criteria. While some employers require degrees and years of experience, others do not. On the other hand, a degree is not required for self-employed or freelance developers to publish an iOS app. Some of the most typical needs are listed below.
Advanced programming knowledge. Java, JavaScript, Swift, Python, Kotlin, C#, C++, Objective-C, HTML5, React Native, Smalltalk, and Flutter are the most important programming languages for iOS development. To become a mobile app developer, you'll need more than just a basic understanding of these tools.

Experience in digital marketing. Certainly, you'll need some digital marketing knowledge if you want to launch and promote apps on the App Store on your own. Otherwise, you may be forced to hire a digital marketing firm. Some businesses also expect iOS engineers to have marketing expertise.

Education is required. To clarify, you should earn an undergraduate degree in computer science, software engineering, or a comparable discipline if you don't already have one. While a bachelor's degree has long been the gold standard in this area, bootcamp education has become a viable option, even for Apple, Inc. The most crucial aspect is to demonstrate your abilities.

Other technical specifications. In other words, aside from the programming tools mentioned above, you'll need to be familiar with iOS frameworks and development environments like Cocoa Touch, Core Animation, C-based libraries, Git, SVN, and Core Data. Most significantly, you must learn to use Xcode, Apple's integrated programming environment.
In Conclusion:
If you're considering pursuing a career in iOS software engineering, you are on the right track! Moreover, iOS developers are in high demand all across the world, not just in the United States. These developers are also among the highest-paid in the tech business. Finally, mastering iOS development does not imply that you can only create iOS apps. You can also create applications for other operating systems.