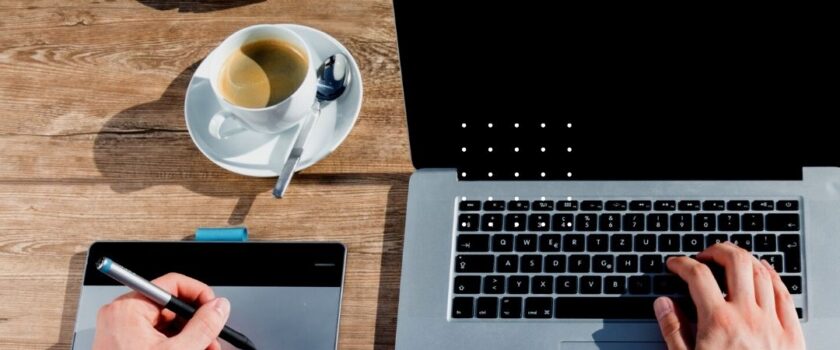 If you are interested in technology, cyber security jobs are one of the exciting jobs you can take up. Cyber security professionals are also one of the highest paying people in the technology industry. As cyber thieves and hackers become more skilful and prominent; cyber security is quickly becoming one of the most critical positions in the tech business.
Cyber security is the use of technology, procedures, and policies to defend against cyber assaults on systems, networks, programmes, devices, and data. Its goal is to limit the risk of cyber assaults and safeguard data against the unauthorised use of systems, networks, and technology.
Additionally, cyber security specialises in network and IT infrastructure security. Cyber security professionals have a wide range of responsibilities, including protecting an organisation's online data from being compromised. They also create and implement security audits across computer hardware, software programs or both.
Professionals of Cyber security Job Description
Cyber Security Specialists are in charge of detecting vulnerabilities and dangers in networks, software systems, and data centres through continual vulnerability scans and monitoring network traffic.

Furthermore, they ensure that hardware and software applications are up to date. 

They design and also implement security audits for computer hardware, software, or both.

Cyber security professionals deploy firewall and encryption tools and report breaches or weak points. They replicate security assaults to identify potential flaws.

 

They also keep users informed by preparing performance reports and communicating system status.

Cyber security professionals identify cybercriminals and liaise with the law and criminal agencies if necessary.

Cyber security professional collects information to develop protections and inform their company's choice of security software.
Education Requirements needed for cyber security jobs
Although most IT occupations do not require a bachelor's degree, cybersecurity demands at least a bachelor's degree or its equivalent.
A Bachelor's or master's degree in Computer Science, Information systems, Telecommunications, Electronics & Electrical or any related field is preferred. Some organisations prefer candidates with prior and relevant work experience, whereas some employers opt for professionals with a master's degree or any specialisation.
A variety of organisations provide internships in cyber security, some of which include studying for a degree while working; if completed, these internships can lead to a position as a full-time cyber security employee.
Additionally, specified certification courses can also qualify you for cyber security jobs. This certification includes:
CompTIA Security+

Cisco Certified Entry Networking Technician (CCENT)

Microsoft Technology Associate (MTA) – Windows Server Administration Fundamentals

Cisco Certified Network Associate – Routing and Switching (CCNA)

Cisco Certified Network Associate – Security (CCNA-Security)
Skill requirements needed for cyber security jobs
Cyber security professionals need both hard and soft skills to do well in their jobs. They must have expert knowledge of technical tools such as Linux, Python, Information systems tools and Network security tools. 
They must also know how to manage projects; have expert knowledge of Information assurance, Cryptography, NIST Cybersecurity Framework.
A Cyber Security professional must have experience in Vulnerability Assessment and Penetration testing.
Furthermore, a broad understanding of security technologies, including firewalls, proxies, SIEM, antivirus software, and IDPs, are a great advantage to getting a job in cyber security.
Because of the pressure of the job, a cyber security professional must pay meticulous attention to detail. They also must possess the ability to use logic and reasoning to identify the strengths and weaknesses of IT systems.
A cyber security professional must be able to think like a hacker to understand how hackers can penetrate their system. This is important as it helps the professional block all channels where there can be a breach of data.
Job roles in Cyber security
Anyone interested in cyber security can take on a variety of roles listed below. Each of the careers presents career growth opportunities and remote/hybrid work opportunities. 
Software Security Engineer
Software Security Engineers design, create, execute, and manage the entire company's software security strategy by employing different software security testing methodologies and procedures.
You will need to stay up with new technologies and adapt as they emerge because a Software security engineer's work is fluid. Their skillset must also contain a mix of soft and hard abilities, such as software engineering, issue solving, client connection development, and learning technologies.
Information Security Analyst
An information security analyst is in charge of safeguarding sensitive data. They take measures to protect a company's sensitive and mission-critical data, staying one step ahead of cyber attackers.
They are also in charge of designing security plans and policies, putting them into action, ensuring they are up to date and effectively applied, monitoring the outcomes, and making required changes. An analyst may also conduct security training for other personnel on occasion.
Penetration Tester, also known as Pentester
Penetration testers are white hat hackers employed by an organisation to attempt and break the organisation's security protections using their hacking skills and software. A career as a pentester often starts with an entry-level cybersecurity position.
The primary role of a pentester is to replicate a cyber attack in order to assess the various security systems and firewalls used by their clients. Their findings are vital for the future development of stronger system security strategies. 
Cyber Security Consultant
A cybersecurity consultant does not work for a single firm. They are independent contractors who offer their knowledge and advice to various organisations about their network security. 
To become a cyber security consultant, you must have enough expertise, good connections and networking in the entrepreneurial world to succeed.
Visit our website for all the latest remote job
Information Security Crime Investigator
An information security crime investigator examines a variety of offences, including restoring file systems on compromised machines. Furthermore, security crime investigators retrieve data from computers that can be used to prosecute a criminal.
Information security crime investigators are also known as cybercrime investigators or computer forensics experts.
A typical example of where these professionals can work is the FBI or other criminal and law enforcement agencies.
Salary Framework of Cyber Security Jobs
Software Security Engineers' salary range typically falls between $103,722 and $124,030 annually.

Information security crime investigators' average salary falls at $98,350, while those who work with law enforcement agencies earn an average salary of $63,380 annually.

A cybersecurity consultant's national average salary is $94,745 annually. They can also earn more since their jobs aren't dependent on only one company.

Software Security Engineers' average salary is $108,418 per year.

Penetration Tester's average salary is $117,404 annually.