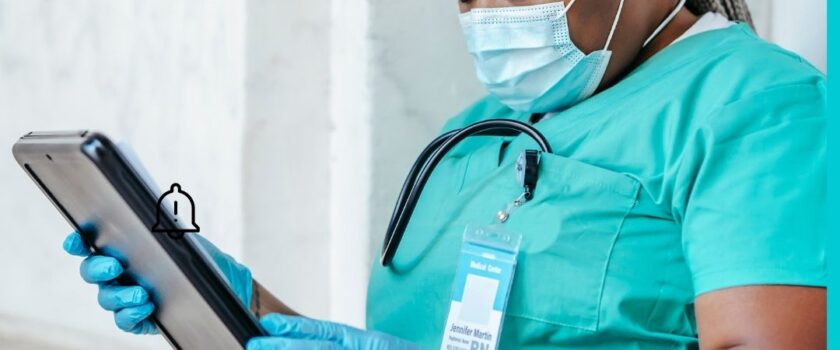 If you're unsure about what salary a certified medical assistant earns in the United States of America, you are on the right website. We will give you all the insight on medical assistant salary in Texas, including the licencing you need to become one.  Additionally, you will find helpful information that will help you navigate through your career as a medical assistant.
Many factors can influence a medical assistant's hourly pay rate. These factors include a medical assistant degree of training, the level of experience and the presence of certification.
As a medical assistant newbie in Texas, your starting earnings begin at an hourly wage of $13.25, with an annual salary of $27,570.
A junior-level medical assistant salary is an hourly rate of $14.13 and $29,390 yearly.
Mid-level medical assistant salary begins at $17.08 per hour with a total of $35,520 annually.
Senior-level medical assistant salary begins at $17.98 per hour and an average annual pay range of $37,400
Additionally, the annual salary of top-level medical assistants is $45,850, with $22.04 being the average hourly rate.
Furthermore, compared to other similar roles, a Texas medical assistant salary is higher than that of an Ophthalmic medical technician, Optician, Psychiatric technician and Veterinary technologist. The salary of a medical assistant in Texas is, however, lesser than that of an Endoscopy technician, Dental assistant, Pharmacy Technician, Medical administrative assistant and Phlebotomist.
SEE: Dental assistant salary in California and licensing procedure
Alternatively, a  medical assistant who works in outpatient care is likely to earn higher than other medical assistants.
What is the job role of a medical assistant?
Physician assistants are often confused with medical assistants but make no mistake; these two professions are totally different.
While physician assistants are licenced professionals who have been educated to practise medicine and conduct surgical operations alongside physicians, a medical assistant may not have a licence to practise and does not do surgical treatments. They also do not diagnose patients or prescribe drugs but instead perform administrative and clinical duties. The duties and responsibilities vary depending on the medical setting.
In a medical hospital setting, the medical assistant tends to fill out patient forms and perform typical receptionist duties. Their job responsibilities are also patient and lab-based as they spend time examining samples taken from patients. They may also administer immunizations, medication or prescription refills, as well as perform ECG readings.
Unlike a medical assistant in a hospital, a medical assistant at a clinic does not work for a specific unit. A medical assistant at a clinic is responsible for all clinical and administrative tasks such as answering phones, explaining procedures, and changing wound dressings. A clinic medical assistant is an important function of a clinic since they are part of what keeps the clinic functioning smoothly.
In a private practice setting, a medical assistant simply undertakes the duties of an office receptionist. Doctors depend on a medical assistant to manage patient care. The medical assistant also explains medical information to the patient, perform exams, and basic tests and schedule appointments for patients.
A medical assistant for ambulatory care works in a high-pressure environment. A medical assistant offers clinical and clerical assistance.  They rely on their skills and instincts to respond quickly so that emergency professionals can provide timely care to patients. The medical assistant is one of the first individuals the patient will meet.
How to become a medical assistant in Texas
Unlike physicians and many other healthcare employees, medical assistants are not required to be certified or licenced in Texas or most other states. A medical assistant does not have to be a college graduate either.  In fact, on average, a High School Degree is the highest level of education for most Medical assistants. A student with discipline in science (such as biology, chemistry, physics, statistics, algebra, and related electives) and math courses can qualify for a medical assistant career. A volunteer experience at a local clinic or physician's office during postsecondary school programs or high school will also put them on the hiring table above other applicants with only a high school degree.
However, being a certified medical assistant requires more than a high school diploma. Additionally, an aspiring certified medical assistant will need to take up either an AAMA certification or credentialing through another accredited organization. These certifications put them ahead of other medical assistants on the hiring table.
How to become a certified medical assistant
Although there are no national requirements for a medical assistant's education, the American Association for Medical Assistants (AAMA) requires that certified medical assistants complete an approved postsecondary program prior to seeking certification.
AAMA states that "only graduates of medical assisting programs accredited by the Commission on Accreditation of Allied Health Education Programs (CAAHEP) or the Accrediting Bureau of Health Education Schools (ABHES) are eligible to take the CMA (AAMA) certification examination."
The accredited programs generally offer instruction in a wealth of clinical and administrative areas such as:
human anatomy
medical terminology
pharmacology
first aid
lab techniques
how to administer medicine
coding & insurance processing
record-keeping & accounting
computer competency
medical law & ethics
Students in these programmes must also complete a practicum, which is an unpaid supervised internship in a healthcare environment.
Additionally, in August 2019, the AAMA launched a pilot programme to give medical assistants an alternative educational opportunity to qualify for the CMA certification exam. To be eligible for the AAMA certification examination, an applicant must have completed:
A two-semester, 560 hours postsecondary medical assisting programme accredited by the US Department of Education or the Council for Higher Education Accreditation (CHEA)
A minimum of 160 practicum or externship hours or 1,000 hours of medical assisting experience after completing a postsecondary programme
An awards diploma, certificate, or associate's degree.
Finally, after completing an accredited medical assisting program, an applicant must take the AAMA certification within one year. The certification examination can be attempted three times within a year. The AAMA (CMA) certification is valid for 5 years and can be renewed by taking an examination.
Other certifications for Certified medical assistant
The National Commission for Certifying Agencies recognises five major certificates for medical assistants. This certification includes:
Certified Medical Assistant (CMA) from the American Association of Medical Assistants. The certification must be renewed every three to five years.
Registered Medical Assistant (RMA) from American Medical Technologists. This certification is valid for three years if the applicant pays yearly fees ($60) and a renewal fee ($205).
Certified Clinical Medical Assistant (CCMA) from the National Healthcareer Association. The certification is valid for two years and maybe renewed after earning 10 CEUs.
Certified Medical Administrative Assistant (CMAA) from the National Healthcareer Association. The certification is valid for two years and maybe renewed after earning 10 CEUs.
National Certified Medical Assistant (NCMA) from the National Center for Competency Testing. This certification is valid for a year and renewed annually with a $77 fee.