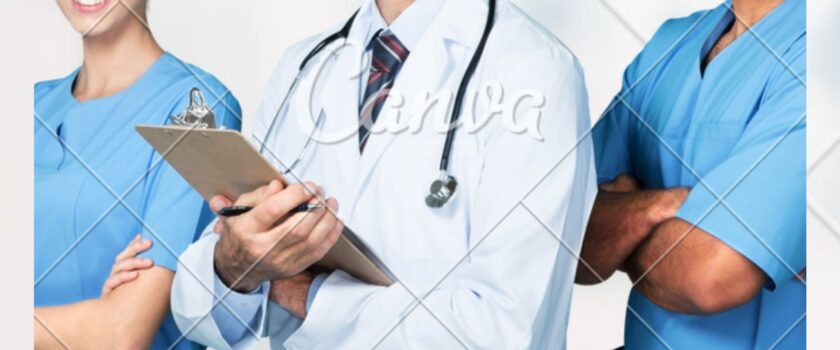 California is the most populated state in the United States, and there is a high demand for competent healthcare and dentistry professionals.
Additionally, because Californians are health-conscious, there is a high need for qualified dental assistants. California also has a reputation for paying good rates and compensation to dental assistants.
In 2013, California was listed as the state with the highest employment level for dental assistants. Similarly, in the same year, California placed fourth in terms of the largest concentration of dental assistant positions.
Dental assistants in California make $43,280 per year on average, which is more than the national average. California dental assistant salary is expected to grow by 2016. California dental assistant salary can also be paid at an hourly rate between $19.79/hour to $22/hour. About half of Dental Assistants have a 35- to 40-hour workweek, which may include work on Saturdays or evenings. Some Dental Assistants work part-time; however, most work a 32- to a 40-hour workweek.
Dental assistants earn the median of the average salary in California when compared to other healthcare assistance occupations. California Dental assistant salary is higher than medical and nursing assistants but less than pharmacy technicians and physical therapy assistants. Furthermore, a dental assistant consistently out-earn other professionals with certificate/diploma-level training in the medical field.
The best salaries for dental assistants in California are dental assistants who practice in Santa Rosa, San Jose and San Francisco. A dental assistant in the Visalia-Porterville area earns the least salary in California.
Visit the U.S. Bureau of Labor Statistics  to learn more about the hourly rate for  statewide California dental assistant salary
What is the job role of a dental assistant?
Dental Assistants perform several roles like patient care, office, and laboratory duties. They also work alongside dentists to examine and treat patients. They assist a dentist to ensure patients are laid comfortably in the dental chair to prepare them for treatment. 
Dental assistants are also in charge of obtaining the dental records of patients. Assistants hand instruments and materials to dentists and keep patients' mouths dry and clear by using suction or other devices. 
The laboratory duties of a dental assistant include: 
Sterilizing and disinfecting instruments and equipment

 Preparing trays of instruments for dental procedures

 Instructing patients on postoperative and general oral health care, as well as brushing and flossing techniques

 Preparing materials for impressions and restorations

Take dental x-rays, and also process the film as directed by a dentist

Applying topical anaesthetics
Arranging dental instruments, materials, as well as medications for a dentist
Conducting post-operative and post-treatment procedures, as instructed by the dentist
Maintaining a sterile working environment, according to current infection control procedures
Utilizing a suction system to keep the patient's mouth dry
Dental Assistant's office/administrative duties include:
 Scheduling and confirming appointments

receiving patients and keeping treatment records

Sending bills and receiving payments

Answering telephones and making appointments
Communicating with vendors, as well as the purchasing department

Ordering dental supplies and materials.

Overseeing the preventative maintenance of dental equipment
Stocking supplies and maintaining a clinical supply inventory
Completing insurance forms
Dental assistants who handle laboratory duties may also cast teeth and mouth from impressions, clean and polish removable appliances, and make temporary crowns.
Roles under dental assistant
There are several departments a dental assistant can work with. They include:
Orthodontic Dental Assistant  

Periodontist Dental Assistant 

Oral/Maxillofacial Surgeon Dental Assistant

Prosthodontic Dental Assistant 

Dental Sedation Assistant 
How do you become a registered California dental assistant?
To become a dental assistant in California, you must complete a CODA-accredited program or complete a course of study at a technical or community college.
You can also be a dental assistant through years of experience in dental assisting programs. It may take a year or less to complete enrollment in a Regional Occupational Programs (ROP) course.
A high school student who completed subjects in Chemistry, Biology and health sciences can also become a dental assistant.
SEE: Applying for social work jobs in Australia
To become a licensed dental assistant, you must complete 25 units of approved coursework during each two-year renewal cycle. Similarly, twenty units must be in the actual delivery of dental services, including two units each in infection control and the California Dental Practice Act. Other courses must be in basic life support, preventive services, diagnosis, nutrition counselling, treatment planning, corrective and restorative treatment, the dentist's role in health emergencies and disasters, legal requirements, Health Insurance Portability and Accountability Act (HIPPA), instrument sterilization, and environmental and general safety. Other classes may also include record keeping, the practice of dentistry including scheduling, practice management, communication, legal matters, and health care delivery.
Registered Dental Assistants and Registered Dental Assistants in Extended Functions must renew their California State license every two years and complete 25 hours of continuing education.
A recent CPR training that has been authorised by the American Red Cross or the American Heart Association board can also be used as a qualifying document for a dental assistant role.
Information on licensing for California dental assistant
The Department of Consumer Affairs under the Dental Board of California are responsible for issuing licenses to dental assistants in California.
The Dental Board of California Application and exam fees for dental assistant licencing are as follows:
Application fee – $20
 Practical examination fee – $60
Written examination fee – $43
Law and Ethics examination fee – $23
Furthermore, tests may only be written four times a year, so don't stress about failing on the first try. Exams are also conducted statewide, although you may check with the Dental Board for locations. It will take an average of 30days to process an application.
To start a licensing application you are required to have certain experiences such as:
Graduation from a Board-approved dental assistant program or 15 months of on-the-job training as a dental assistant for a licensed dentist
Completion of approved courses in Radiation Safety
Coronal Polishing
8-hour Infection Control course
2-hour Dental Practice Act course
Current American Heart Association or American Red Cross Basic Life Support course certificate
You can also visit the Dental Board of California website for more information on licensing and registration.