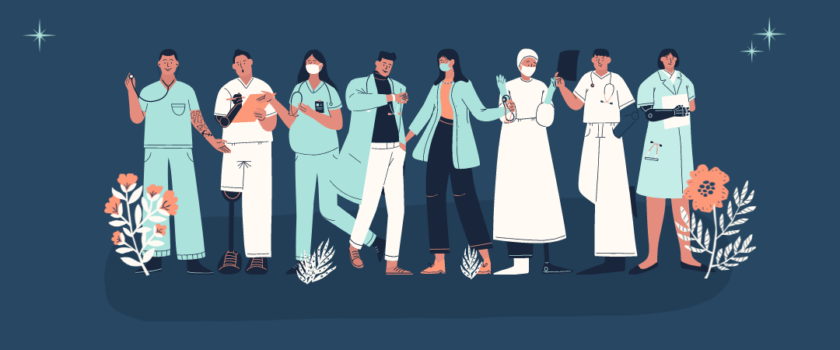 Australia is one of the countries in the world with a good corporate culture. The country's corporate culture accommodates foreigners from around the world, like the Social work field. Social work jobs in Australia are one of such, whose work culture is accommodating and rich. If you have ever wished you could take up Social Work jobs, you might want to consider working in Australia.
Foreign social care workers can work for the Australian Department of Health and Social Welfare. They also can work in schools and hospitals as a social care worker.
What Social work job is available in Australia
Most employers of social workers in Australia need proof of AASW membership. There are currently around 32,900 job openings in the Social work field.
There is an array of Social Worker jobs available from $32/hour, spanning family services, child protection and mental health.
To get Social work jobs in Australia, you will need a relevant Bachelor's degree. A related job experience may put you abreast of social work jobs. In addition, you will need an AASW eligibility assessment or AHPRA registration to apply for social work jobs.
Full-time Social workers on an adult wage earn around AUD 1,829 per week. This is slightly 20% above the average minimum wage of AUD 1,460.
Our recruitment platform will aid your needs in getting a temporary, remote job or permanent social work job in Australia.
Visit our blog page to get more insights on remote jobs
What to expect from a Social Work Job in Australia Description
As a social worker, you'll support individuals and their families through difficult times. You will help to find solutions to the client's problems. Social workers need to be able to work under pressure and understand other people's viewpoints.
Typical duties of a social worker include visiting clients and assessing their needs. The social worker arranges appropriate care for clients. They liaise with relatives as regards client wellbeing.
As a social worker, you will work in a variety of settings, which can include schools, hospitals and public sectors. Jobs are available in most areas of the country.
The nature of social work practice can be rewarding and demanding.
They must have the ability to adapt to new roles and tasks.
A social worker must possess the strong listening skills required to help them with their job. Empathy and a genuine desire to improve the quality of the lives of service users are essential.
Working hours are normally around 37 hours per week. Unsocial hours of work are common practice for a residential care social worker. You may likely work evenings and weekends if you work in the child protection or fostering teams.
The career path of Social work
Social workers pursue a range of employment pathways. These include roles in casework, counseling, advocacy, and community engagement. Social workers can work with Psychiatric and general mental health care. The most common social work is family health care, which includes elderly care and child protection.
What type of visa will you need for a Social work job in Australia?
Typically, the type of visa you will need depends on how long you plan on staying in Australia. The three most common types of visa are:
Working Holiday Visa (WHV)
The Working Holiday Visa, or WHV, is usually the simplest option for people wishing to test the waters. This visa permits anyone under the age of 31 to work in Australia for a period of 12 months. For Ireland or Canada, the visa permits anyone under the age of 36. The processing period ranges between two and four weeks. 
Skilled Migration Visas
If you are considering a longer-term move, a skilled migration visa is an ideal route for you. The skilled migration visa allows you to work in Australia indefinitely. The Temporary Shortage Skill is also a great option for social work jobs. 
Sponsorship
The sponsorship visa application is quite cumbersome and can take up to 12 months. Successful applicants get a TSS visa which lasts for about 2-4 years.

Preparing your travel plans
Some of the documents you'll need for social work jobs in Australia are:
Police checks/certificates
Police checks are used to determine if you meet the character requirements of the Australian Immigration office.
Passport
At the time of application, your passport must be valid for at least 6 months before its expiration date. You will need to submit coloured and scanned copies of your passport.
Evidence of Financial Means
When you plan on going to Australia you have to provide evidence that you can finance your trip. You must include bank statements and audited accounts.
You must provide evidence that your sponsor has enough financial means.
Paid Visa Fee
You must pay for your visa application using an ImmiAccount. If you are unable to do so through the internet facility; You must contact the embassy in your home country, to see if you can pay through their office. Here are the fees that you need to pay depending on the visa that you are applying for.
Frequently Asked Question
Is social work in demand in Australia?
Yes, Social work is one of the fastest growing professions in Australia.
What type of social worker gets paid the most?
The ambulatory healthcare services field pays the highest social worker salary at AUD 83,050.
How can a social worker migrate to Australia?
A foreign social worker must be accredited with AASW to be able to work in Australia.
How long does it take to become a social worker in Australia?
It takes up to two years to complete an AASW course or a masters in Social work.
Can I become a social worker without a degree?
You cannot become a social worker without an approved qualification. You must at least obtain a bachelor or masters in social work or psychology.
Is social work a registered profession in Australia?
No, It isn't. The profession is self regulated by AASW body.
How much does it cost to get a AASW license in Australia
The AASW license ranges from AUD 51 to AUD 725 per annual.