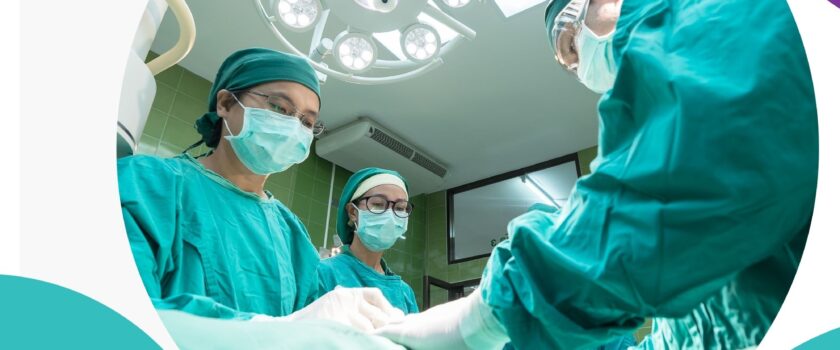 Paediatrics is a medical speciality focusing on the medical care of babies, adolescents, and young adults. To summarise, people who specialise in the care of children are called Paediatricians. These professionals work in several settings such as clinics, research centres, universities, general hospitals and children's hospitals. They may also practice in pediatric subspecialties.
A paediatric care specialist offers the specialised care that a child needs when they are in a severe state due to an illness or injury.
SEE: Occupational Therapist Salary and Outlook
You may come across other titles used to qualify the role of pediatric care specialist when applying for jobs. An example of such a title is the Child life specialist.
 Pediatric Care Specialist Salary
The average annual salary for paediatrics care specialists ranges from $49,971 to $66,104. Paediatricians who work in pediatric sub-specialities earn from $185,892 to $412,100. However, the highest-paying pediatric specialists are typically surgeons.
Furthermore, pediatric subspecialty pay is often lower than those in adult clinics, although work satisfaction among physicians is high.
Educational Requirments For Pediatricians
In the United States of America, a four-year degree from a college or university, four years of medical school, and three years of residency in a paediatrics training programme are required to become a Pediatrics care specialist, totalling a number of 11 years of education and training. Paediatricians who want further into the Subspecialties within paediatrics must undergo a speciality fellowship, which entails two or three years of extra study and supervised clinical practice.
Paediatrician training differs across the world. A medical degree programme can be either undergraduate or graduate, depending on the location and university. The former usually takes five or six years and is prevalent throughout the Commonwealth.
However, medical graduates in various countries around the world possess a degree particular to the country and university from where they graduated. This degree qualifies the medical practitioner to become licenced or registered under the rules of that specific country and occasionally of numerous countries; this is subject to "internship" or "conditional registration" conditions.
Jobs in Pediatric Care Specialist
Pediatric Cardiologist (Heart Doctor):
They specialise in the diagnosis and treatment of congenital or acquired heart problems in children.
A paediatric dietitian (nutritionist):
The dietitian plans diets, counsels families, examines nutritional health, and tracks children's growth. They also assist in the implementation of specific diets.
Pediatric critical care specialists:
Specialises in the general care of life-threatening conditions in children, such as asthma attacks, heart-related issues and many more.
Developmental/Behavioral Pediatrician (Developmental/Behavioral Doctor):
They treat developmental delays and impairments, attention and behavioural concerns. Furthermore, they may also treat school-related learning difficulties, regulation and habit disorders, including anxiety and stress management.
Also See: Jobs You Can Get with a Public Health Degree
Neonatologist (Preemie Doctor):
They assist in childbirth and the subsequent care of the baby. Furthermore, when an issue is identified before the child's birth, a neonatologist is called to consult with the mother's obstetrician during the pregnancy and delivery.
Pediatric Immunologist (Allergy Doctor):
They specialise in the treatment of a spectrum of immune system disorders in children.
Pediatric Endocrinologist (Gland/Hormone Doctor):
They treat children with growth, puberty, diabetes, or other conditions connected to hormones. They also treat the glands that produce them.
Pediatric Audiologist (Hearing Doctor):
They provide and encourage the best communication development possible for children with hearing loss.
Pediatric Gastroenterologist (Stomach/Bowel/Liver Doctor – GI)
These professionals treat Children's digestive, hepatic, pancreas, and nutritional disorders.
Pediatric Geneticist (Gene Doctor)
Diagnose, counsel and treats children with a wide range of issues, including birth abnormalities and disorders. Additionally, the disorders, if not treated by a geneticist, can lead to impairments, inborn metabolic flaws, familial or hereditary issues, and short or tall height.
Pediatric Ophthalmologist (Eye Doctor):
Specialises in eye problems, visual development, and paediatric vision treatment for children.
Pediatric Nephrologist (Kidney Doctor):
Diagnose, treats and control renal and urinary tract problems in children. Additionally, pediatric nephrologists also examine and treat excessive blood pressure and growth and development issues associated with chronic kidney disease.
Pediatric Neurologist (Brain/Nerve Doctor)
Diagnose, treats and manage nervous system issues in children.
Pediatric Pulmonologist (Lung Doctor)
Treats children with breathing problems. They also treat children who have issues with their lungs.
Pediatric Radiologist
They handle imaging modalities to identify medical and surgical issues in children. They also analyse test results and give an appropriate diagnosis.
Also see: Radiology Technician Salary and Outlook
Pediatric Rheumatologist (Joint/Muscle Doctor)
Specialises in providing comprehensive care to children with rheumatic diseases.
Pediatric Orthopedic Surgeon (Bone Surgeon)
Evaluates, diagnose, treats, and manage children's bone, joint, and muscle health. Children referred to a pediatric orthopaedic surgeon may also have limb or spine deformities, bone and joint infections, or broken bones.
Pediatric Otolaryngologist (Ear, Nose and Throat Doctor – ENT)
Specialises in conditions of the ear, nose, throat, and related structures of the head and neck.
Pediatric Physiatrist (Rehab Doctor)
Diagnose, treats and direct a rehabilitation plan for children. Pediatric physiatrists also make recommendations combining therapy, equipment, and medication with the intended goal of an active healthy lifestyle for all patients.
Pediatric Plastic Surgeon
Similarly to pediatric surgeons, these professionals perform surgery on a child to fix a deformity caused by a birth defect, injury, illness, or tumour.
Read Also: Surgical Tech Salary in the U.S by State
Pediatric Podiatrist (Foot Doctor)
Specialises in the care of children's feet. They also consider the first year of a child's life to be a crucial time in foot development.