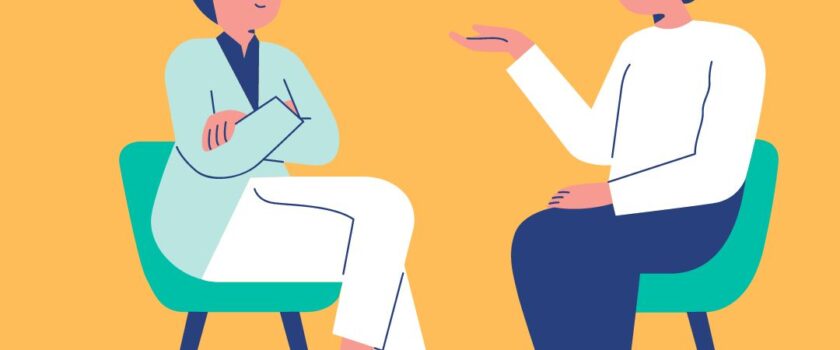 Occupational therapists are professionals who provide practical assistance to patients who are experiencing difficulties with independence due to sickness, ageing, or accidents. Additionally, you can describe an Occupational therapist as a person who helps individuals of all ages, through therapeutic measures, return to their regular lives after an accident, disability, or physical or mental changes caused by ageing. 
Occupational therapy is not only a lucrative career; they are also extremely rewarding and has a genuine influence on the quality of patients' lives. Occupational therapists are also among the professions with the highest-paying and fastest-growing career opportunities.
Occupational Therapist Salary in the United States
An occupational therapist's salary is an average of $93,305. However, the average salary range falls between $85,470 and $101,642. 
The states and districts that pay occupational therapists the highest mean salary are
Nevada with an average annual salary of $111,270

California with an average annual salary of $101,080

Arizona with an average annual salary of $99,950

New Jersey with an average annual salary of $98,750

District of Columbia with an average annual salary of $96,330
Furthermore, speciality, industry and employer have an effect on an occupational therapist's salary. The top-paying employment speciality with the highest average annual salaries for this career includes child day care services ($106,070); management of companies and enterprises ($99,850); continuing care retirement communities and assisted living facilities for the elderly ($94,360); home health care services ($94,270); and nursing care facilities ($91,810). 
How to become an occupational therapist
To become an occupational therapist or earn the occupational therapist salary, a person must acquire a graduate degree from an accredited occupational therapy educational program. They also must have passed the national occupational therapy exam, and become licensed by the state in which they work. Acquiring a Master's degree is an added advantage. Additionally, certification and/or licensing in the position's speciality is a must-have, as this serves as the determinant of the speciality a person would be practising in. 
It is important to note that occupational therapy licenses have state-specific requirements. Although some states share similar requirements, you will, however, need a valid license from each state that you plan to practice as an occupational therapist. Thus, changing location as an occupational therapist might seem impossible or prove difficult.
Top Occupational Therapy Jobs
Geriatric Occupational Therapist
Geriatric occupational therapists help older people retain and improve abilities including balance, coordination, endurance, strength, communication, and problem-solving so they may live full and productive lives. They also offer safety modifications to allow elders to remain at home.
Occupational Therapist for Autism
Occupational therapists for autism are professionals who specialize in treating children with autism. These professionals can also work in various places including schools and home settings. They help to evaluate children and work with them on key skills like dressing, grooming and writing. Furthermore, they help people with autism improve their social skills and accomplish daily tasks.
SEE: Surgical Tech Salary in the U.S by State
Pediatric Occupational Therapist
A paediatric occupational therapist works with children of all ages, from newborns to teens, to help them develop the knowledge they need to execute everyday living and learning tasks. They help kids develop physical, cognitive, and social abilities, as well as self-care skills, frequently via play, songs, and activities. A paediatric occupational therapist can also work with autistic children.
Swallowing Specialist Occupational Therapist
Swallowing specialists assist patients who have dysphagia, poor nutrition, or other conditions that make swallowing difficult and put them in danger of choking. They also assist these individuals with swallowing methods, customised foods, feeding abilities, and other issues.
Mental Health Occupational Therapists
Mental health occupational therapists assist people who are struggling with adverse life circumstances, such as grief and adjustment, emotions, stress and parenting. They also help people with severe and complex mental health conditions, from anxiety to depression.
School Systems Occupational Therapist
Occupational therapists in schools are licenced health care professionals that deal with children in a number of settings, including schools. They additionally employ meaningful activities to engage children and teens in what they need and/or desire to accomplish to enhance physical and mental health and well-being.
Occupational Therapist Salary by State in the United States of America
Occupational therapist salaries vary widely by state. Below is the list of the average salary of this profession across all-state in the U.S.
A – D
Alabama pays an average annual salary of $82,915

Alaska pays an average annual salary of $99,197

Arkansas pays an average annual salary of $81,611

Arizona pays an average annual salary of $87,487

California pays an average annual salary of $98,843

Colorado pays an average annual salary of $88,225

Connecticut pays an average annual salary of $95,746

Washington, DC pays an average annual salary of $98,427

Delaware pays an average annual salary of $92,915
F – I
Florida pays an average annual salary of $84,066

Georgia pays an average annual salary of $85,614

Similarly, Hawaii pays an average annual salary of $92,844

Iowa pays an average annual salary of $84,685

Idaho pays an average annual salary of $83,519

Illinois pays an average annual salary of $90,879

Indiana pays an average annual salary of $86,455
K – O
Kansas pays an average annual salary of $83,977

Kentucky pays an average annual salary of $83,269

Louisiana pays an average annual salary of $84,773

Massachusetts pays an average annual salary of $96,277

Maryland pays an average annual salary of $91,238

Maine pays an average annual salary of $85,304

Michigan also pays an average annual salary of $88,561

Minnesota pays an average annual salary of $90,525

Missouri pays an average annual salary of $84,331

Mississippi pays an average annual salary of $76,986

Montana pays an average annual salary of $80,216

North Carolina pays an average annual salary of $84,419

North Dakota pays an average annual salary of $83,092

Nebraska pays an average annual salary of  $81,145

New Hampshire pays an average annual salary of $89,817

Similarly, New Jersey pays an average annual salary of $97,835

New Mexico also pays an average annual salary of $80,880

Nevada pays an average annual salary of $90,702

New York pays an average annual salary of $94,950

Ohio pays an average annual salary of $86,402

Oklahoma pays an average annual salary of $83,181

Oregon also pays an average annual salary of $88,136
P – W
Pennsylvania also pays an average annual salary of $88,313

Rhode Island pays an average annual salary of $93,268

South Carolina also pays an average annual salary of $82,827

South Dakota pays an average annual salary of $75,747

Tennessee also pays an average annual salary of $80,393

Texas pays an average annual salary of  $86,895

Utah pays an average annual salary of $83,838

Virginia also pays an average annual salary of $87,959

Vermont pays an average annual salary of $85,216

Washington pays an average annual salary of $94,507

Wisconsin also pays an average annual salary of $87,163

West Virginia pays an average annual salary of $78,402

Wyoming also pays an average annual salary of $78,756