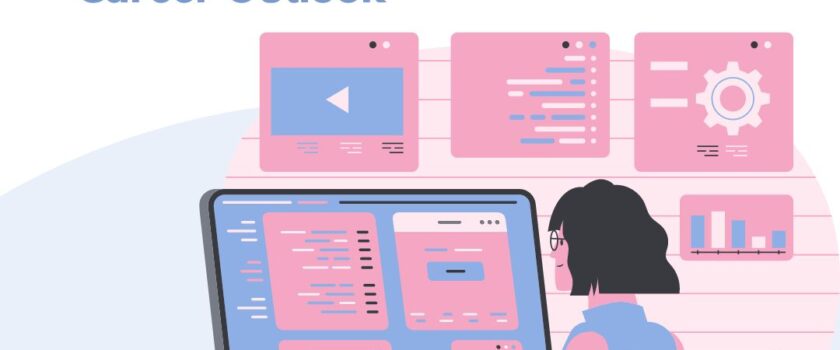 TGiven the digital revolution and the new global partnerships, business process analysts are well in great demand in the labour market. The above realistic projection aligns with IBM research, which projected that the number of business process analyst job opportunities in the US grew from 364,000 to 2,720,000 by the end of 2020.
Additionally, the United States Bureau of Labor Statistics projects a 25% growth in job availability and salary from 2020 to 2030.
The average salary for a business process analyst is $83,108 per year in the United States. In addition, they earn a $5,000 bonus and a 401(k) non-cash benefit each year. Other benefits include:
Related Article: Business Consultant Salary and Career Path 
Dental Insurance

Health Insurance

Leave Allowance

Life Insurance

Vision Insurance

Disability Insurance
An entry-level professional in this field may earn around $58,000 per yeaRelated
A further survey conducted by Indeed reported that 62% of Business Process Analysts in the US believe their salaries are enough for the cost of living in their location.
However, when compared to two other similar job roles, business process analysts earn far less. On average, business process analysts earn $14000 less than business systems analysts and $5000 less than business analysts yearly.
It is important to note that the average salary of these occupations is dependent on several factors, including education and location. Some states, for example, earn more than the national average, as do some cities within those states.
Business Process Analyst Salary in Top Countries
UK
The average annual income varies from £40,000 to £45,000. Entry-level salaries begin at £35,000 per year.
Canada
The average salary is 84,424 Canadian dollars per year. Entry-level positions start at $65,701 per year. Unlike in the US and UK, the average national salary of business process analyst professionals is higher than business analysts and business system analysts.
Australia
A business process analyst's annual salary varies from 113,410 to 111,866 Australian dollars. The starting salary for an entry-level position is $101,911.
France
In France, the average salary for this profession is 48,585 €. They also receive an average bonus of 1 871 Euros. The starting wage for an entry-level position is 34,480 €.
Germany
In Germany, the average salary for a business process analyst is 55,419 Euros. In addition, they receive a bonus of 2,134 Euros. The starting wage for an entry-level position is 39,352 Euros.
The lucrative career also offers various framework schedules; they can explore working remotely, onsite or hybrid. If you consider the business process analyst as a career you may want to take on, then continue reading to learn more about the career path.
Who is a Business Process Analyst?
The Business Process Analyst is a subset of the "business analyst" position. A business process analyst is a professional whose duty in a company is to perform organizational analysis. They also design procedures and models and evaluate the business model and its interaction with technology.
In fact, they are regarded as business process modellers because one of their core roles is to match the reality of the business with its goals.
Other terms for this position are Business Process Engineer, Workflow Engineer, and Business Process Modeler.
Business Process Analyst Job Description
Estimate advancement efficiencies and associated costs for management decisions.

Create and implement projects, build business processes, and manage operational processes.

Communicate with employees at all levels to review performance indicators such as loss, cost, and pay.

Create process plans that include project objectives, milestones, and resources.

They coordinate process improvement and project efforts with management.

They keep track of thorough business analyses and work with business and IT leaders to develop innovative process designs.

Examine the effectiveness of the ongoing processes, improve projects and give helpful recommendations.

They interpret complex data and business metrics for relevant stakeholders.

They also document business process modelling activities for future reference.
Business Analyst Vs. Business Process Analyst
Although business process analyst is a subset of the business analyst profession, their tasks and responsibilities are vastly different. While business analysts focus on the analysis component of the business process, business process analysts focus on the operational component.
Furthermore, while business analysts work more in the office, business process analysts spend more time in the field on processes like logistics, raw material supply, dealers, and distributors. Another significant difference is that in the United States of America and most countries, the business analyst earns more than the business process analyst.
After three to four years of experience, the business process analyst can advance to become a business analyst or operations analyst and earn even higher salaries.
Because of its competitive demand in the labour markets, hiring managers' criteria are also prioritized when picking a suitable applicant for their organization. To become a business process analyst, you will need more than just your degree to land a job.
How to Become a Process Analyst
The minimum requirement is a bachelor's degree, although there are no specific majors for aspiring business process analysts. However, a bachelor's degree in business or computer science can give a prospect the knowledge and training needed to succeed in this career.
Furthermore, it is vital to know that many hiring managers prefer individuals with a master's degree, so if you want to work for one of the large top companies, you should consider enrolling in one. For a master's degree, you can find specific majors such as business analysis. You may also explore other majors such as math, economics, statistics, computer science, finance or information tech.
As previously said, a position as a business process analyst will require more than just a degree. Obtaining a professional business analyst certification will give you an edge in the job market. These certifications will help you transition into the business analysis sector. You will also become acquainted with the most recent business analyst technologies.
The following is the list of certifications that will give you an edge over others:
Lean/Six Sigma Certification.

Business Process Management (BPM) Certification

Certified Business Process Professional (CBPP)

Certified Business Analysis Professional (CBAP).

Enterprise Resource Planning (ERP) certification or any other statistical data analysis certification.
You will also need at least 2 to 7 years of experience working in systems development or business operations before becoming a successful business process analyst. 
Trying out an internship will prepare you for a big leap in this field in the future. However, some companies offer entry-level positions where you start with a customer service position while understudying with a senior business professional for 2 to 4 years.
After gaining experience in an entry-level role, aspiring analysts can move into junior business analyst positions or similar jobs with more responsibilities and exposure.
Conclusion
Finally, if you are looking for remote business process analyst roles, you are in the right place. At vizajobs, you will find more than enough remote job postings in Canada, the US, the UK, Australia and anywhere in the world. Click here to begin.