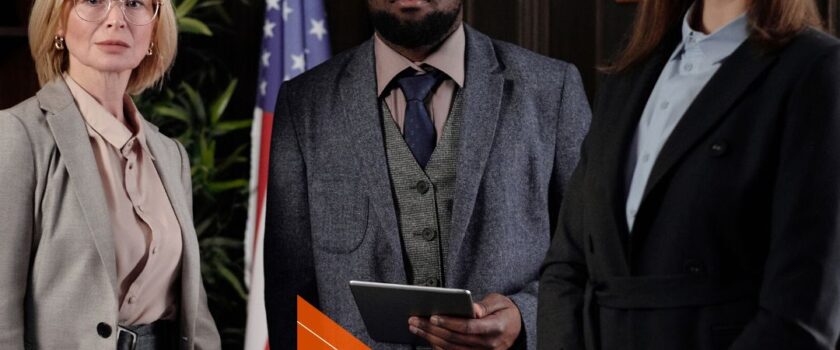 A Business Consultant is a professional advisor responsible for assisting businesses in maintaining and improving operations by bringing a professional experience to streamline practices. This operation may involve sales, finance, marketing, supply chain management, human resources, operations, engineering, and security.
The business consultant's salary varies significantly and depends on factors like education, experience, consultancy type, and industry. In addition, in the United States of America, the national average salary of a business consultant is pegged at $75,205 yearly. Typically, the average annual salary ranges from $73,975 and $105,534. However, business consultants in San Francisco earn the highest yearly pay in the United States, closely followed by Atlanta.
Similarly, business consultants in other countries earn higher incomes above the national minimum wage. For example, in Australia, the average national business consultant salary is pegged at AU$76,141; in the UK, the salary is £40,775 and in Canada at C$72742.
In the United States of America, business consultant pays a federal tax rate of 24%from their income.
Business consultant entry-level salaries begin at $62,414 per year, with most experienced professionals earning up to $127,301 per year. Salary increases are mostly linked to a person's level of experience. In common parlance, the longer you work as a business consultant, the more money you may anticipate earning.
The work schedule of a business consultant is stringent. Most often, business consultants work full-time schedules and overtime. They may also travel for work and spend their work weeks out of town, coming home on. Additionally, they may spend weekends between contracts.
Job Responsibilities of a Business Consultant
An excellent business consultant has a thorough understanding of the numerous areas of company and market factors. Hiring managers expect ideal applicants with strong problem-solving abilities. They also expect someone who can propose ideas and recommendations to boost profitability and efficiency. Here are some of the responsibilities a business consultant may take up:
Organise and assign business projects and conduct audits on the company's businesses.

When necessary, meet with assigned clients and evaluate a problematic scenario.

They may also work to establish more effective onboarding and training methods to help their clients obtain top-tier talent for their departments.

Business consultants use a variety of approaches to gather information about a client's business, that includes shadowing, interviews, surveys, and reading reports.

They review market data to determine new areas for company growth.

Visit businesses and observe operations and employees to evaluate processes.

Develop and implement promotional campaigns.

They help companies obtain loans or funding for financial stability, including identifying areas for improved procedures.

They create business plans, work with clients to implement them, and address any issues that may arise within.

Compile inefficiency reports and provide modifications that can decrease operating expenses, improve process efficiency, and boost a company's profitability.
Requirement and Skills Hiring Managers Look Out For
Experience as a business consultant or similar is required.

Knowledge of a broad range of firm management tools and databases.

Knowledge of several business topics such as IT, marketing, and human resources, among others.

Outstanding interpersonal and communication skills

MS Office proficiency

Ability to solve innovative problems in business administration or a related

A strong data collection and analytical abilities

Discipline in MSc/MA in a specialised business field is an additional advantage.

Certification as a management consultant is also an advantage.
How to Become a  Business Consultant
Becoming a business consultant is a lengthy process that includes several years of school and professional experience. The majority of prospective business consultants begin their careers by obtaining a bachelor's degree in a relevant discipline. A relevant bachelor's degree in accounting, business, finance, marketing or management is required.
Furthermore, the type of consulting you plan to pursue as a profession should influence the degree you select. Business consultants can also specialise in studying information technology, human resources, or finance.
To become a business consultant, you must first have professional experience working in business consulting or seek an MSc or MBA.
Related Article: How to Become a Digital Marketing Consultant
Experience in project management, accounting, and leadership might also be beneficial in this capacity. However, many hiring managers prefer applicants who have master's degrees or other advanced education. They may also want prior management training and experience with business management tools.
Earning a certification is another way to improve and demonstrate your expertise in business consulting.
Certifications You Can Get as a Business Consultant
Certified Management Consultant
Certified Business Consultant
Project Management Professional
Certified Financial Consultant
Learning industry tools is also another way to become a business. As a business consultant, you must know how to use sophisticated technology such as:
Business Consultant vs Business Analyst
Most people confuse the business consultant role with the business analyst role, but these roles are distinctively different. While the primary distinction between a Business Consultant and a Business Analyst is in their areas of expertise, both jobs assist firms in achieving financial success.
An illustrated example is while the business consultant specialises in areas such as HR to enhance employee training and hiring needs, business analysts, on the other hand, have experience in areas such as IT, allowing them to create better software systems to improve communication and corporate operations.
See: Human Resource Consultant Career Path
Furthermore, corporations frequently recruit business consultants from consulting firms to fill temporary, external responsibilities. On the other hand, business analysts are employed as full-time personnel in marketing, sales, information technology, or business development departments.
Business Consultant Salary Against Related Career
Business Consultant – Average $75,205 per year
Digital Marketing Consultant – Average $$63,081 per year
Marketing Consultant – Average $55,790 per year
Business Analyst – Average $81,867 per year
Human Resource Consultant – Average $59,756 per year
Technology Consultant – Average $87,518 per year
Management consultant – Average $89,882 per year
Are you looking for a job? At vizajobs, we help you get all kinds of temporary, remote jobs or permanent jobs. Sign up now to land your dream job.