A Product Owner has become one of the most requested and well-paid professions in recent years. Although many have still never heard of it, in the modern digital world it's a well-established and highly-respected profession.
A product owner is a truly eclectic person, one who incorporates the worlds of programming, digital marketing, and HR while at the same time being a great manager and team leader.
Sounds complicated? Well, because it is. Being a product owner means simultaneously
managing the team that will bring the product to fruition.
working with the client to ensure what they want and need, and to convey their vision for the product to the team
working with the customers in mind to ensure the product has its audience/users
No wonder they're highly experienced individuals who've mastered several professional skills and are natural team-leaders.
That's why finding a good product owner is extremely important, if not the most important thing in the formation of the team. Finding a good remote PO adds another dimension to the task and requires other aspects to be taken into consideration.
Here we'll try to sum up the most important things to look for in a remote product owner and some tips on how to hire the right one for your team.
How to approach hiring a remote product owner?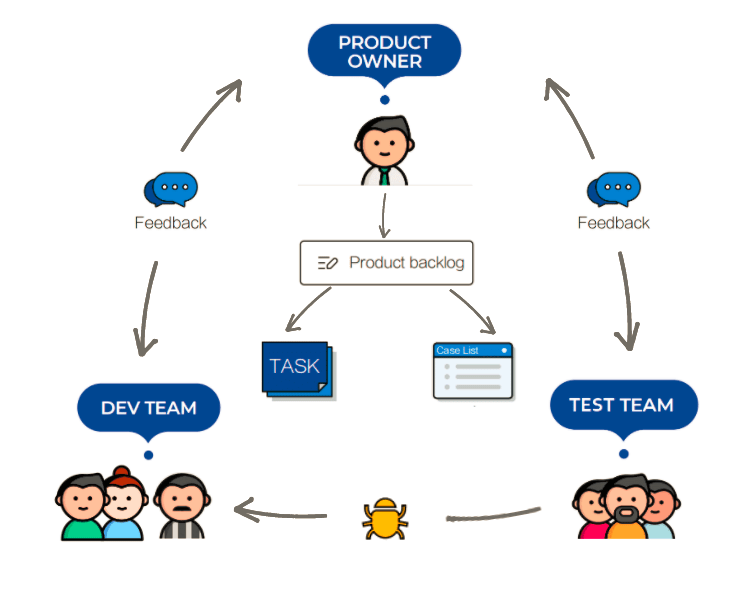 It's a difficult task to embark upon but any good HR team will find this as a positive challenge. Since there are many things to consider and do a background check on, it needs to be broken down into smaller steps and conducted as a several-step process.
It's also highly recommended that the hiring team uses any help and ready-made tools they have available such as product owner interview questions, assessment platforms and software, applicant tracking system, etc.
It should be approached as a challenge which if done correctly will save a lot of future turbulences, changes, and problems. The right product owner should become the main asset of the team and the most important figure in bringing the product to life. So the hiring process must be taken seriously.
Here are some qualities applicants should possess when applying for a remote product owner.
Great market knowledge and ability to anticipate client's needs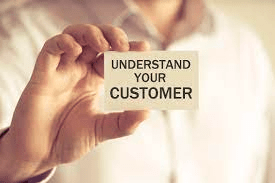 With the growth of technology the range of products that are waiting to be put out there, is growing rapidly by the minute. So is the need for quality product owners.
A good PO needs to have solid market knowledge and a sense of working with clients. Ultimately the client is the one who needs to be satisfied with the end result – the product.
Anticipating what the client might need or want is key to establishing a good relationship with them. It also helps to manage the development process more effectively.
Understanding the market on the other hand allows the PO to make strategic decisions and quickly and efficiently address issues that might arise.
Good communication skills
One of the most important soft skills that a PO needs is to be a good communicator and to be able to transfer messages smoothly. They are the link between the client and the team. That's why clear messages and instructions are the keys to a successful process.
The team must know the vision of the client for the product. The PO transfers this vision from the client and brings the whole team on the same page. The team does the work but the product owner maximizes the value produced by the team.
When we're talking about a remote PO communication skills take on a bit different form. All of the above-mentioned should be done at a distance. This is not usually a problem, and it has become the default way of doing things in recent years. But, it's definitely something to take into consideration when choosing the right candidate for the job.
Agile and Scrum knowledge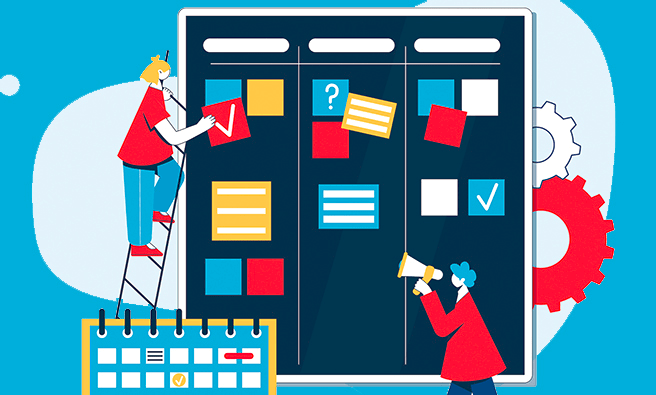 If the product in question is software, then solid Agile and Scrum knowledge is definitely relevant. The hiring team should assess the candidate's familiarity with the Agile and Scrum methodologies.
As these are the predominant methodologies in the software development world, candidates with relevant experience in this field can establish more productive collaboration with the Scrum Master and Team Lead and can coordinate the planning initiatives and sprints.
These skills can be assessed through previous experience and detailed technical interviews with a specialist in the field.
Product backlog management
The importance of the product backlog is in its all-encompassing nature. It's the closest to a giant to-do list that incorporates all product aspects for which the PO is in-charge.
Managing the product backlog means that the PO should be able to
prioritize high-level work items
clarify the relevant items into more granular action points
delegate and oversee procedures
By doing so the PO makes sure that the backlog is constantly updated and the project is evolving and improving. The PO makes sure that the backlog doesn't remain static.
Anticipating and addressing problems before they arise is also a skill to be sought in product owners.
Good communication skills are very visible and important in this part of the job and they come in handy. Understanding and reorganizing the backlog is not enough if the message of what needs to be done gets lost in the communication.
A good PO needs to understand and use technical, organizational, and marketing terminology and notions.
Experience in product development and product vision
POs are usually required Bachelor's Degree in a relevant field such as Computer Engineering, Digital Marketing, Computer science, or similar. However, this is not the most relevant aspect of their hiring.
A solid knowledge of the product development process and understanding and conveying the product vision are certainly more important for a PO to do a good job.
The product development process consists of several stages all of which the applicant must be well aware of:
Creating the idea
Market research
Generating a prototype
Initial product development
Testing
Commercialization
Although these may vary and are not definite, the applicant's knowledge of the process can be assessed from previous relevant experience and through a professional interview.
A good product manager must also understand the client's vision for the product or even help them create one. More importantly, they have to convey that vision to the team precisely.
Leadership skills
Besides the many responsibilities that POs have, which we have elaborated on, they are also people that are applying for a leadership position, and such skills must be taken into consideration.
A quality PO should be seen as a manager and an inspiration for the whole team.
Therefore the candidate has to be the kind of person that offers motivation, empathy, courage, and everything that being a good leader entails. Soft skills are a very important part of this job. It tackles different fields and means working with the client and your team as well.
Working remotely
Finding a good product owner is one thing but hiring a remote PO adds a different perspective to the job. This is a person that needs to be multitasking and joggling between various activities and people. That's why being 'at a distance' is something to take into consideration before hiring.
Working remotely doesn't necessarily have to mean that it'll make the job more difficult. It simply means that there are some extra skills that need to be taken into consideration. These include
Being proactive
Being a clear communicator
Choosing the right platform to communicate (sometimes a video call saves multiple chats)
Being super responsive
Setting clear directions on how the whole team communicates
There are project owners and project managers who claim that working remotely has even made them better at their job and made them more efficient.
Over to you
We hope that the aspects that we've elaborated on in this article will be of help in your quest for a good remote product owner. The hiring process is of high importance and choosing the right person for this job will save money, energy, and time in the future.
A good remote PO means that the production process is in good hands. So it's definitely worth investing a little bit more time and doing a bit more research before making a decision. With all of these aspects in consideration the product owner you choose will hopefully be up to the task and willing to stay for future arrangements.
Iskra Stojanovska has been an English teacher for more than 13 years now. She is also a freelance translator, interpreter, and university professor for both. She's currently looking for a career change and other ways in which she can make use of her knowledge of English. Content writing is a definite choice.