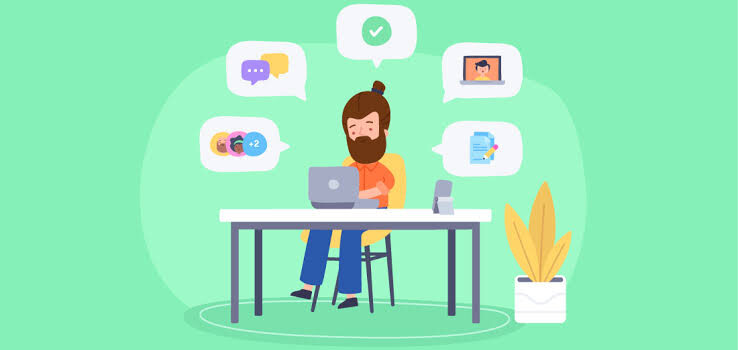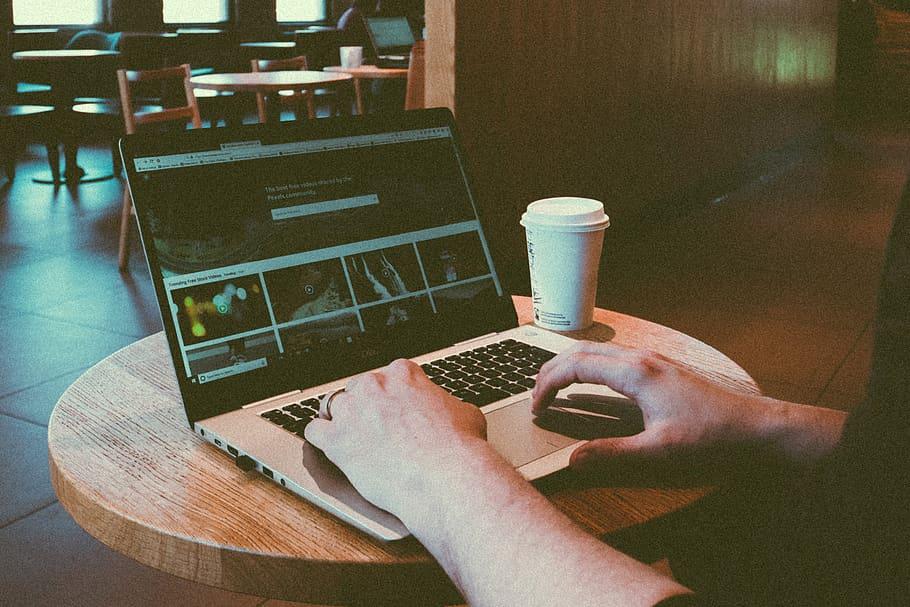 Having the right tools is a magnet for remote work success.
The advent of digitization and the transition to a skill-based economy have made remote and hybrid work increasingly feasible for companies and employees. The world is no longer the same. The opportunity to work remotely is vital for job decisions. Companies worldwide have seen considerable reductions in the fixed expenses of providing a workplace environment. At the same time, top management gained trust in their workers' home office performance.
One notable thing about remote work opportunities is that they improve employees' work inputs. According to a recent survey, 64% of employees believe that working remotely has given them greater control over their time and increased productivity.
However, remote work presents a distinct set of issues, which necessitates using a specific set of tools to address them. As the need for remote work has increased, many businesses have found and begun to use technologies and resources that allow employees to be as effective as possible when working from home.
Remote employees and virtual teams are becoming more common, as are the tools and technologies that serve them. As a result, planning for success entails arming yourself with a range of software tools that will assist you in reaching your objectives and being productive. In this article, you will find a comprehensive list of tools you should have in your arsenal to help you thrive in your remote work responsibilities.
9 Tools every remote employee should have in their arsenal
An effective remote working tool should have great features and functions for professional work and make your life easier. Whether you're new to remote work or have been doing it for years, having the correct tools is beneficial. Such applications successfully provide a shared online workplace for distant employees to collaborate to complete work in a virtual environment. A solid virtual work program boosts overall team efficiency and simplifies digital interactions on a project.
To save you the stress of searching helplessly for the best tools out there, here are 9 of the best tools you should never leave out of your toolbox:
PDF compression tool: Compress PDF files online
Tools that can compress PDF files online assist you in reducing the total file size of a PDF so that it takes up less storage space. PDF files with high content quality are generally large. These files take up a lot of disk space and cause many issues when sending them by email.
Fortunately, you can minimize the size of these files by compressing them with a PDF compressor that is accessible online and offline.
One reliable PDF compression tool is:
SmallPDF: SmallPDF is one unique online PDF compressor program. As such, it's a fantastic platform with a slew of PDF management capabilities. SmallPDF offers a package of PDF solutions that will meet the demands of the majority of enterprises. SmallPDF also provides a full array of PDF utilities, including conversion, editing, file and page management, electronic signatures, security features, and more.
Project management tool
A project management application is essential for individuals operating from home. It assists virtual teams in organizing work and managing tasks. These solutions boost visibility for all team members and stakeholders, ensuring that tasks are noticed in the shuffle. These tools include but are not limited to, planning/scheduling, collaboration, documentation, and assessment choices.
As an individual, regardless of your tech background, there are cloud-based project management solutions built with you in mind.
One tool that sticks out from the crowd of project management tools is:
Asana: Asana is a cloud-based platform that allows teams to monitor and organize their work. Comparisons with similar tools put Asana ahead of other softwares. It enables you to map out every facet of a company's projects, from assigning tasks, timeframes, and expectations to creating thorough progress reports and researching the project's history. Asana offers two distinguishing features: a robust feature set that rivals the finest in the project management software sector and a welcoming user experience with customizable settings for various tools.
Full-featured email service provider
If you want to grow your audience and automate your email efforts at the same time, you need a full-featured email service provider. These tools do come with a price tag, but the important thing is that you are equipped with everything you need for efficient work.
ConvertKit: ConvertKit is an email tool that tracks metrics and the performance of your landing pages and signup forms. With so many positive reviews, this is a must-have automation solution for any email marketer. If you struggle to grow your list of subscribers and monetize out of that, this is certainly a great start. There is a plethora of email tools on the market, so make sure you pick the one that is right for you. Here are some of the best ConvertKit alternatives.
Business collaboration and communication tool
Businesses transitioning to remote work will require tools to interact with team members. Choosing the proper tools raises productivity, fosters community, and improves team efficiency. Business communication software is essential because it enables teams to interact efficiently and effectively.
When it comes to selecting the best corporate communication tool, there is no better option than:
Slack: Slack is one of the most effective business communication and collaborative solutions. It is ideal for usage in the office and is accessible for desktop and mobile devices. It offers users public channels via which team members can communicate without email or group messaging. For the user's convenience, private channels and direct communications are also available.
Cloud storage tool
Cloud storage enables file storage, backup, and sharing to occur anytime and from anywhere. It makes it easier to access your important data and provides improved protection against web-based attacks.
While there are several cloud storage systems available, there arguably appears to be just one clear winner:
Google Drive: Google Drive is a well-known cloud storage service with a storage capacity ranging from 100 GB to 30 TB. It has a sleek, straightforward, and easy-to-use web interface. Google Drive is an excellent option if you're searching for a basic personal cloud storage solution. The integrated Google workspace, which includes Docs, Sheets, and Slides, is one of the primary benefits of utilizing Google Drive. You may add other programs to improve your productivity and collaboration capabilities.
Video conferencing tool
With built-in capabilities like chat, screen sharing, and recording, video conferencing software provides online communication for audio meetings, video meetings, and presentations. These apps are used to facilitate long-distance or international communication and to improve cooperation.
With a plethora of video conferencing alternatives available, each offering distinct capabilities at varying rates, one stands out as a more popular choice for virtual teams:
Zoom: It's the most preferred video conferencing software for a reason: it just works. You can send out a link to a Zoom meeting with the confidence that everyone will be able to attend. It is as simple as clicking the link to join a meeting. Zoom is also quite dependable. It usually keeps your video running even if your internet connection is poor, but at a lower quality level. Any call may be recorded as a full-length video. Participants can also communicate via text chat as a group or as individual private messages.
Event scheduling tool
Online calendars let remote teams all around the world better manage their time.
Online calendars provide several useful features that help remote teams keep organized and plan. Furthermore, it improves team productivity and communication.
One stand-out performer in this category is:
Google Calendar: Google Calendar is a useful scheduling tool that sends you timely reminders for all of your upcoming appointments and meetings. It also enables you to share your calendar activities with others, allowing them to see what you have planned and choose an opportune time to engage you. As a result, Google Calendar will enable you to create numerous schedules with distinct titles and events. You must create an event with a new name every time you make a private appointment on your calendar.
Office suite tool
Office software is essential in all professional situations. The typical office suite includes a word processor, spreadsheet software, and presentation program. Each tool allows you to input, modify, and uniquely show information.
When selecting an office suite, comparing them based on their usability and functionality is critical. The best office suite for document collaboration is:
Google Workspace: Google Workspace offers many offers to any remote employee that needs a collaborative office suite, a website, shared calendars, and email services. Google Workspace is only available on the cloud. If you want to ensure that everything you create is constantly available in the cloud, cloud-only apps are preferable. Google Workspace is an excellent pick for its simplicity, beauty, speed, and depth.
Productivity tool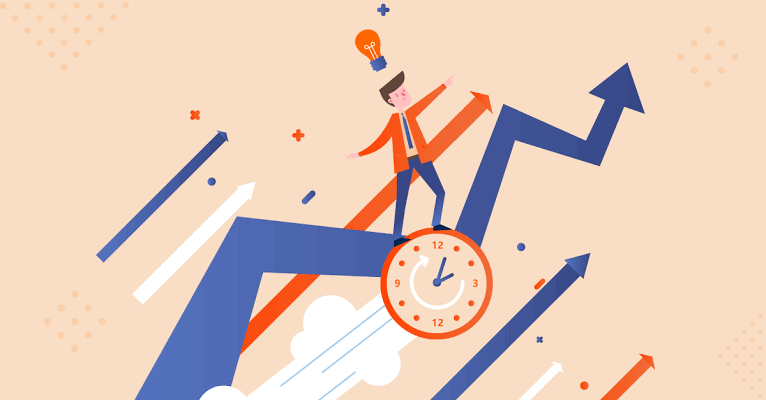 Working remotely necessitates a high level of professionalism, dedication, and preparation to stay on track. To simplify things, it's appropriate to accept assistance from the profusion of productivity solutions on the market.
There are several ways available to assist one in remaining focused on the task at hand. One such tool is:
RescueTime: This tool will assist you in tracking time, improving productivity, and motivating you to work. RescueTime allows you to create your daily Focus Work objective and measure your progress. When you become distracted, RescueTime gives you a notification to remind you to return your attention to meaningful activities. In that regard, you may begin Focus sessions, preventing distracting websites and tracking your work.
The moment has come to equip yourself for remote job success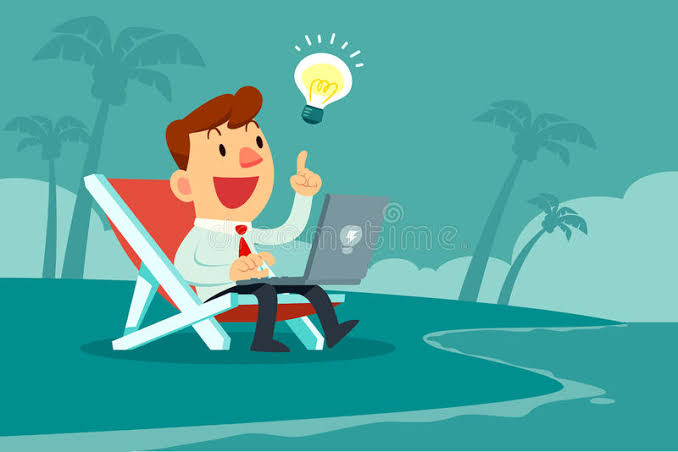 Working from absolutely anywhere in the world is fun, especially if you have work with the right tools. The right tools guarantee success and equally increase your level of productivity. By choosing the best tools, remote employees will work efficiently and become valuable to organizations. Considering the tons of benefits one enjoys from using the right tools, it's logical and apparent why you should start leveraging these tools today.
Undoubtedly, this list will assist you in selecting the best remote work software. To minimize app overload, we recommend selecting one or two apps that match your needs, studying how they function, and gradually using them.