"Your resume tells a story – make it count."
Remote work has become a popular option for job seekers who value flexibility, work-life balance, and location independence in today's world. When you're looking for a remote job, your resume is your first point of contact with potential employers. As a result, your resume must emphasize your strengths and relevant experiences while highlighting your suitability for remote work.
With the job market becoming increasingly saturated, job seekers need to ensure that their resumes stand out. However, it's important to note that simply submitting a resume does not guarantee a call back from the hiring manager. Studies show that a staggering 75 percent of resumes are rejected before they even reach the hiring manager.
Tailoring your resume to the job you're applying for is essential to your remote job search. This entails researching the company and understanding its values, mission, and culture. Your resume should highlight your skills and experiences relevant to the company's needs and show how you can contribute to the organization. This increases your chances of standing out and being invited to an interview.
In this article, we will go through resume must-haves, basic remote skills, and common resume mistakes to avoid. Let's dive in!
Resume templates and 7 Resume must-haves
Even though it is relatively easy to find resume templates online, you should know what an employer would look out for in a resume. Here are some necessary features to include in to your resume:
A clear objective statement
A clear and concise objective statement is essential for any resume. Still, it is imperative when applying for remote jobs. The position for which you are applying, as well as any relevant experience or skills, should be clearly stated in your objective statement. This will allow the employer to quickly determine whether you are a good fit for the position and have the required qualifications.
Concentrating on your transferable skills when writing your objective statement is necessary. Be loud about what you bring to the table, not what you want. People generally want someone who adds value to them and makes their lives easier.
Your objective statement, for instance, could read, "A results-driven marketing professional with five years of experience in digital marketing seeking a remote marketing position where I can apply my expertise in SEO, content marketing, and social media to boost brand awareness and drive traffic to the company's website."
Up-to-date contact information
The contact information on your resume should be up-to-date and easily accessible. Include your full name, phone number, email address, and LinkedIn profile URL. Indicate if you live in a different time zone than the company you're applying to
Relevant experience and skills
When applying for remote jobs, it is essential to include skills that are relevant to the position. As a remote worker, you must be self-motivated and have excellent time-management skills. It would be best to highlight your ability to work independently and communicate effectively. If the job requires specific technical skills, include them in your resume.
For example, suppose you are applying for a remote software developer position. In that case, your skills section should include programming languages and tools that you are proficient in. Suppose you are applying for a remote customer service job. In that case, highlight your communication skills and experience working with customers.
Make sure to customize your resume for the particular position you're applying for. Carefully read the job description and include any skills or experience corresponding to the position's requirements. It would help if you also gave specific examples of how you have applied these skills in previous jobs.
Remote work experience
Having prior experience working remotely is an added advantage when applying for a remote job. It proves that you know the unique challenges of remote work and have the skills required to succeed in a remote environment. If you have previous remote work experience, include it on your resume.
Describe your remote work experience, focusing on the skills and qualities that make you a strong remote worker. For example, highlight your excellent communication skills or proficiency in remote collaboration tools.
If you don't have any previous remote work experience, don't worry. You can still highlight any experience or skills that make you suitable for the remote space. For example, you could highlight any experience working on virtual teams or any experience using remote collaboration tools.
Online portfolio
An online portfolio is a great way to spotlight your work and skills. Your online portfolio should include examples of your work, such as writing samples, design projects, or coding projects. It should also be straightforward on the eyes.
Consider creating an online portfolio if you still need to create one. Many free website builders are available, making it simple to create a professional-looking portfolio.
Accomplishments
Employers are constantly on the lookout for candidates who will deliver results. When applying for a remote job, emphasize accomplishments or achievements that indicate your ability to produce results. This could range from increased sales revenue to higher customer satisfaction ratings.
Your resume should list your job duties and highlight your accomplishments in your previous roles. Achievements show that you have significantly contributed to your previous companies and demonstrate your potential value to a new employer. When listing your accomplishments, use specific numbers and statistics whenever possible.
When listing your achievements, be sure to use specific metrics whenever possible. For example, instead of simply stating that you "improved customer satisfaction," you could say that you "increased customer satisfaction ratings by 20% over six months by implementing a new customer service training program."
Education and Certifications
Your education and certifications section should include any relevant degrees or certifications you've earned. This section can also include relevant coursework or training programs you've completed.
If you don't have a degree or relevant certification, don't worry. Emphasize your relevant skills and experience instead.
Basic skills required for remote work
As more and more companies shift towards remote work, the skills employers look for in potential hires have also evolved. Remote work requires unique skills, as it demands more independence, self-motivation, and adaptability than traditional office-based work. Here are some of the basic skills that employers look for when hiring for remote positions:
Self-motivation
Remote work requires self-motivation and discipline, as there is less direct supervision from managers. Employers look for candidates who can manage their time well, prioritize tasks, and meet deadlines without constant supervision.
Communication skills
Effective communication is crucial for remote work, as remote teams often collaborate with digital communication tools. Employers seek candidates who communicate clearly and concisely through email, messaging apps, video calls, and other virtual communication channels..
Adaptability and flexibility
Remote work often involves unexpected challenges and changes, such as different time zones, technological issues, or working with people from different cultures. Employers look for candidates who can adapt to new situations and be flexible.
Problem-solving skills
Remote work often requires problem-solving skills, as employees may encounter technical or logistical issues while working remotely. Employers look for candidates who can identify problems and develop practical solutions.
Organizational skills
Remote work requires strong organizational skills, as employees must keep track of their tasks, deadlines, and schedules without the physical presence of a manager. Employers look for candidates who can manage their workload effectively and stay organized.
Technical proficiency
Remote work relies heavily on technology. Therefore, employers look for candidates who are proficient in digital tools such as project management software, video conferencing tools, and other remote collaboration platforms.
Time management skills
Remote work requires good time management skills, as employees must balance their work with their personal life without the clear separation of office and home. Employers look for candidates who can manage their time effectively and maintain a healthy work-life balance.
Collaboration
Collaboration is essential to any job, and remote jobs are no exception. Collaboration can be even more critical in remote work environments, where team members may be physically distant from each other and face communication challenges.
Collaboration encourages team members to share their ideas and opinions and creates a safe space for open communication.
Common mistakes to avoid in a resume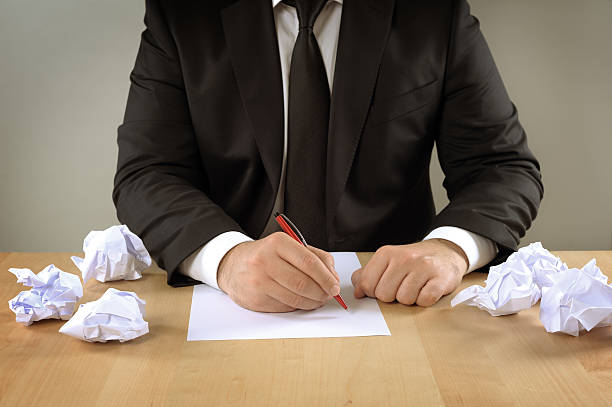 When crafting a resume, there are certain things you should avoid to make sure that it presents you in the best possible light to potential employers. Here are typical errors to avoid:
Spelling and grammatical errors: Proofread your resume multiple times to avoid any mistakes that make you appear careless or unprofessional.
Personal information: Avoid including personal details like age, marital status, religion, or political views.
Generic objective statement: Avoid using generic objective statements that don't add value to your resume. Use only a summary statement that showcases your skills and experience.
Inconsistent formatting: Make sure your resume is consistent in formatting, font, and spacing. Inconsistent formatting can make your resume appear disorganized and difficult to read.
Dishonesty: Always be truthful and honest in your resume. Lying about your skills, experience, or qualifications can have severe consequences and damage your professional reputation.
It's time to make your resume compelling and irresistible
Although it feels intimidating, remember that the remote work you've been looking for is within your grasp. The future of employment is bright, and it is just becoming brighter.
There has never been an excellent time to enter the job market and secure a fantastic job. Follow the expert recommendations above to give yourself the best chance of getting a job that meets your desired work-life balance.