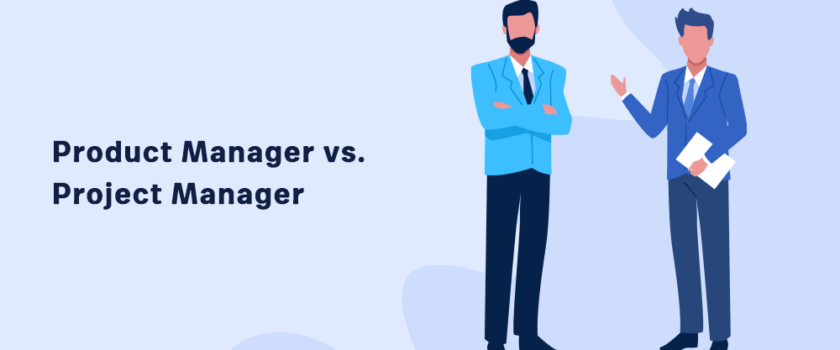 There aren't two more perplexing, yet crucial, responsibilities in a tech firm than these two:yes! I'm talking about the product manager vs project manager hullabaloo.
Are you also wondering what the difference is between a product manager vs project manager? While the two roles are similar, they have completely different responsibilities.
A product manager is someone who determines a product's what and why. They are in charge of ensuring that all new products or features meet the needs of customers and the company's goals. By coordinating, supervising, and overseeing projects, a project manager, on the other hand, concentrates on the how and when of a project.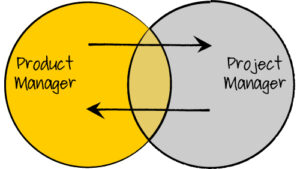 While product managers and project managers are two distinct jobs, they frequently collaborate in order to produce a successful project. We'll go through the fundamental differences between product management and project management and provide you with the information you need to choose the correct role for your next launch.
Let's start with the definitions of the terms product and project to see where they differ.
Product vs Project
A product can range from a tangible item to software or a service that meets the demands of a certain group of people. It goes through a life cycle of being developed and brought to the market, gaining acceptance till it matures, and then being decommissioned when it is no longer required.
A project is a one-time undertaking with the goal of developing a product or service. It has a beginning and an end date, as well as a specific outcome. Initiation, planning, execution, monitoring and control, and closing are the five steps that it normally goes through.
Now comes the element that distinguishes them: the timeline. A product, unlike a project, is not a one-time undertaking. To prove its utility and prevent being retired, it changes and adapts to the current user's needs. As a result, it may contain a number of programs aimed at maintaining, improving, or diversifying it.
Let's move on and watch how the distinctions in their positions and responsibilities play out.
Product Manager vs Project Manager
They're the ones who decide on the overall product direction and stick to it until the product is taken off the market. Understanding user demands, translating them into a design or MVP (Minimum Viable Product), and leading a development team to build the product and meet those goals are their responsibilities. This entails routine chores such as:
Obtaining requirements via speaking with users

Problems and possibilities must be identified.

Choosing which ones are worth pursuing

Defining features and creating a roadmap

Organizing development tickets by priority
Above all, it necessitates product knowledge. That is, having the intuition to know when to shift a product from alpha to beta testing, when to postpone a release due to a bug, and when to delete a product or portion of it because it no longer makes financial sense.
Product managers are also in charge of a product's profit and loss function. That's why they work closely with the sales, marketing, customer success, and support teams to ensure that they meet the company's overall revenue, competitive advantage, and customer happiness objectives.
Apply for project manager jobs
They must take the product manager's vision, create a project timetable around it, and schedule work for the development team in order to meet crucial goals and deadlines. To put it another way, their job is to effectively complete a project within the agreed-upon price, schedule, and quality one project at a time.
This objective is frequently broken down into three steps:
Risk and problem management: This entails identifying and minimizing any risks that could delay the project.

Adding tasks with a start and finish date, allocating the necessary people to them, setting up the initial time budgets, and establishing the project timetable using specialized project management methodologies and tools, such as the Gantt Chart, are all part of the planning process. On the other side, resource scheduling is concerned with the daily management of task lists, materials, infrastructure, reports, and personnel in order to supply the project team with all they require.

Scope management is possibly the most difficult of all the activities since it necessitates balancing the time-budget-quality triangle in order to favorably change the project scope and bring it in line with the initial planned outcome. For example, if you shorten the project timeline, you'll need additional resources, which will raise the budget. Alternatively, you may need to change the scope to match the agreed-upon quality.
The project manager may also collect user needs, but he or she will have little role in defining and prioritizing them, as well as assisting the product manager in developing user stories. This informs them that the team's instructions are as clear as possible so that they may readily follow them.
Related: Most wanted project manager skills
Product Manager vs Project Manager: Key Responsibilities
As you can see, a product is not the same as a project. This is also true when comparing the jobs of product manager and project manager.
| | |
| --- | --- |
| Product Manager Functions | Project Manager Functions |
| Researching | Organizing massive projects into tasks |
| Defining the product's vision | Timelines for projects are being planned |
| Stakeholders' vision communication | Budgeting for the project |
| Putting together a strategy plan | Task completion is monitored and tracked. |
| Creation and maintanence of the product roadmap | Stakeholders are updated on progress. |
| Managing and directing growth | Assuring that a project is completed within a certain time range |
See: How to become a project manager
Product Manager vs Project Manager: What is the Relationship?
Product and project managers frequently collaborate. What would this look like in practice? Consider the following scenario.
Consider a business that sells furniture via the internet. They intend to release a mobile app that users may use to browse merchandise. The firm may appoint a product manager to oversee the app's development. The product manager will define the app's goals, determine which features should be included, oversee a team of product developers, and keep track of new challenges as they arise.
The organization may then hire a project manager to help them achieve their objectives. Let's imagine a product manager discovers that customers prefer to discuss purchases with family members before making a purchase and decides to make this a main feature of the app. A project manager might be in charge of launching a feature on the app that allows consumers to share furnishings they like via chat. The project manager may assemble a team dedicated to the new feature, establish a production plan, and oversee the team's completion of the project on time and on budget. Meanwhile, they may communicate with the product manager a few times a week to provide status updates.
In Conclusion:

The ideal role for your team is determined by the projects and goals that your company wants to achieve. A product manager is needed to strategize new releases, coordinate with production and development teams, and innovate throughout your product portfolio, while a project manager helps projects go forward, tracks progress, and bridges communication gaps.
A product and project manager may both assist in organizing activities, connecting team members, and keeping your company on track. The true secret is to identify your most essential objectives and match the best management to them.