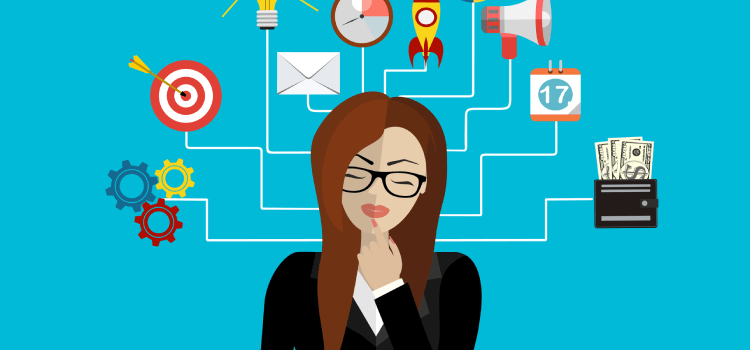 A while back, I used to ask myself the "What Do Project Managers Do?" question. However, today I will be answering your questions. So, let's dive right in!
Who is a Project Manager?
A project manager is a person who organizes, plans, and executes projects while adhering to budget and scheduling constraints. Project managers are responsible for directing teams, creating goals, interacting with stakeholders, and overseeing the completion of projects. The project manager is accountable for the project's success or failure, whether it's executing a marketing campaign, building a building, designing a computer system, or introducing a new product.
In almost every industry, project managers are in high demand. Let's look at what project managers do, why you should think about pursuing a career in project management, and how you may get started.
The project manager is in charge of the project's day-to-day operations and must be capable of handling all six project aspects: scope, schedule, finances, risk, quality, and resources. Project managers work on individual projects with specific results, time constraints, and money constraints.
What Do Project Managers Do? Roles and Responsibilities
Project managers are in charge of planning, organizing, and supervising the completion of specific projects for an organization while ensuring that they are completed on time, on budget, and within scope in the broadest sense.
Project managers have the ability to alter an organization's direction by directing complicated initiatives from start to finish, reducing costs, maximizing corporate efficiencies, and increasing revenue.
The specific responsibilities of a project manager will vary depending on the industry, company, and types of projects that he or she is in charge of. However, all project managers share responsibilities over what's known as the "project life cycle," which is divided into five phases (or processes):
Each new project begins with the project manager identifying the project's major objectives, purpose, and scope. They also identify key internal and external stakeholders, talk about shared expectations, and get the necessary approvals to move a project ahead.
During the planning phase, project managers should pose the following questions:
What is the significance of the project

 

Is there an issue we're attempting to resolve? and what is it?

What are we hoping to achieve?

Are there success criteria for the project? and what are they?

Who are the project's stakeholders? Is anyone impacted by this project, or who is impacted by this project?

How do we identify the project's specifications and constraints?

What assumptions are we basing our decisions on?

Are there any methods that will be used to fund the project?

What is the extent of our authority? What does not fall under our purview?

Is this a new project or has it been done before? What was the outcome, if so? What information from the previous project should be taken into account in this one?
It's critical to remember that project managers aren't in charge of everything. Often, a project manager isn't assigned until the majority of the work has been completed.
However, as soon as the project manager is assigned, he or she must devote 100% of his or her time to the above tasks, which should result in a project being chartered and legally assigned.
Following the approval of the charter, project managers collaborate with key stakeholders to develop an integrated project plan aimed at achieving the defined objectives.
Project managers can use the plan created throughout this phase to keep track of scope, cost, timeframes, risk, quality issues, and communications. Project managers will describe major deliverables and milestones, as well as the actions that must be accomplished to complete them, during this phase.
It's worth noting that project "planning" doesn't finish until the project is completed. The project plan should be viewed as a dynamic document that develops and evolves as the project progresses.
During this phase, team members accomplish the work outlined in the project plan in order to achieve the project's objectives. The project manager assigns tasks to subordinates and ensures delivery of the tasks. In most cases, the project manager will also:
Keep the team focused and free of distractions.

Facilitate the resolving of problems

Assist the team in navigating project changes.

Controlling and Monitoring
Despite the fact that monitoring and controlling procedures are classified as the fourth phase, they actually begin at the beginning of a project and continue throughout planning, execution, and closing. A project manager's responsibilities throughout the monitoring and controlling phase include:
Keeping track of a project's progress

Budget management for the project

Ensuring to meet important milestones

Comparing actual performance to planned/scheduled performance.
Things rarely go according to plan, of course. As a result, a project manager must be adaptable enough to work within a project's strategy while also adapting quickly as needed.
Project managers try to finish all actions necessary to obtain the final result during this phase. When a project comes to an end, project managers will:
Collaborate with the client to obtain formal approval of the project's completion.

It is wiser to let go of any resources (money or staff) that are no more useful to the project.

In order to finalize contracts and pay invoices, review the work of third-party vendors or partners.

Archive project files for future use and reference.
The completion of a project comes with a post-implementation review.  The purpose is to identify critical lessons learned. Understanding what works well and what to improve is important to help future project management techniques.
What Does a Project Manager Do Daily?
Thus now we have a basic understanding of the project manager's role ("they manage projects") and some of the project manager's responsibilities. But how does it all appear in practice?
It's a fast-paced work with no two days ever being alike. A project manager's daily duties and responsibilities may include any of the following, depending on the phase the project is in:
Meet with senior management to determine the scope of a pending project.

Propose budget increament to the finance team.

Make a plan for the project's charter.

Make a report on the risk assessment.

Check in with the project team on a daily basis for a status update and status report

Update the calendar to reflect any changes in the timeframe.

Manage and re-assign responsibilities across the team. This helps share the workload.

Check in with a teammate who is having trouble keeping up with their workload.

Organize and moderate a project post-mortem meeting to collect comments.
So, now that you know what a project manager does, you can stop asking yourself, "What does a project manager do?" and you have a better understanding of what a PM works on a daily basis, you could think to yourself, "Hey, that's something I'd be interested in!" So, if you want to be a PM, here's all you need to know.