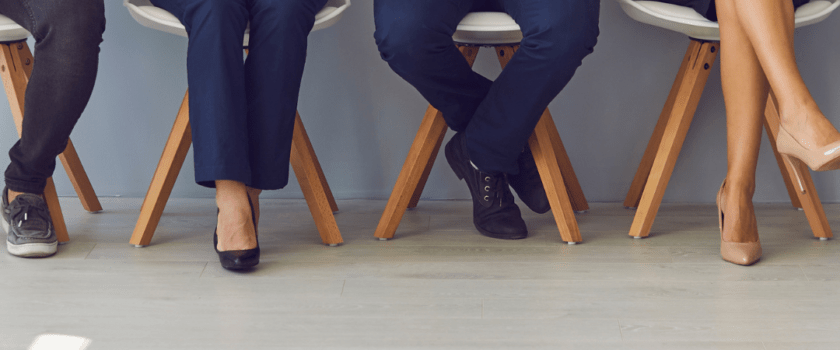 Employers conducting background checks on prospective employees is an ultimate part of any hiring process. Employers outsourcing background check may often ask how long does a Pre-employment background check take?
The turnaround time for a background check is between 3 to 5 days. Sometimes, it takes longer than five days due to the type of searches needed, the company that provides them, unresponsiveness from past employers or academic institutions, and inadequate information.
While many companies may demand the shortest response possible, it is vital to be thorough and accurate. This reduces risk in the future and enhances the possibility that workers will represent the company's value from the outset.
Why should an employer conduct a Pre-employment background check?
Many job seekers make misleading claims on their resumes and/or job applications.

Candidates have been involved in criminal conduct but have chosen not to report it. If you want to create a safer workplace and avoid negligent hiring claims, the cost of pre-screening your candidates is negligible in comparison to the legal expenses you may have to pay later.

By conducting background checks, you will be avoiding bad hires. A variety of things contribute to what makes a successful employee. Some criminal convictions are not Applicants do not provide information about their character and dependability in the job. Background checks also verify that the individual has been truthful about their previous education and experiences.

 In some industries, certain jobs are considered high-risk positions, such as jobs that involve handling money or large budgets and armed security positions. Background checks that include financial scoring can help determine a candidate's suitability for these positions.
Type of Background checks
History of Crime
Employers are increasingly using criminal background checks to pre-screen job applicants as a result of an increase in claims alleging that an employer was negligent in hiring or retaining an employee. In the United States, criminal searches are generally completed one to two business days, excluding holidays or Court staffing issues. Candidates with histories outside of the United States could have a criminal records search that takes anywhere from three to 30 business days.
Professional Credentials Verification
Professional qualifications may include trade organisation affiliations, certificates, and licensure. This type of work typically takes two business days to complete.
SEE: What is tech sales – Skills required to land a role
Drug Screening
Records of drug testing are crucial information in any background check.
Watch list Checks
Searches of watch lists covering potential terrorists, known fraud practitioners, and people facing regulatory sanctions are essential. The turnaround time for this type of check is between one or two days.
Credit Report
A credit check may also take 24 to 48 hours to complete. It involves a search of credit bureau records and is designed to provide an overview of the candidate's credit history.
Personal References Checks
One of the most insightful background checks is the personal reference check, but it may also be one of the hardest to acquire. Organised reference checking methods, whether done in-house or through an outside vendor, give the most important information about what to expect from job candidates.
Most asked questions about Employment background checks
Work eligibility documents
Employers will want documentation such as a copy of a driver's licence and SSN card to establish that applicants are who they say they are.
FREQUENT ASKED QUESTION
What is negligent hiring?
Negligent hiring refers to a cause of action that arises from an employer's obligation of not carrying a proper KYC on applicants, especially on legal matters that subject other individuals to harm's way.
Many firms have paid millions of dollars in damages as a result of negligent recruiting and retention litigation. Conducting background checks before employing personnel will assist to safeguard your company from civil litigation.
How far back does an employment background check go in the United States?
Typically, employers requesting an employment background screening on an applicant will request a seven-year history. Some States in the US allow reporting information of up to 10 years.
Can Employers carry out drug testing on Marijuana since it is legal?
Please keep in mind that the federal government of the United States still considers marijuana a Schedule I narcotic (illicit drug). Employers can use positive marijuana drug results found in a pre-employment background check in making a hiring decision due to the fact that you are enforcing your 100% drug-free workplace policy.
What will happen if employee background check returns are unsuccessful?
If you pass your background check, your company will usually notify you by email or phone. Another sign that you passed is if you receive a job offer!
An employer is required by law to issue two notifications under the Fair Credit Reporting Act (FCRA) if information from the background check influences a hiring decision not to employ you. You also have the right to a copy of the unsuccessful report as well.
The good news is that you may contact the background check firm if you suspect your background check is wrong. According to the FCRA, employers must also supply the candidate with the name, phone number, and physical location of the agency that produced the background check report.
What is the best background check method, self-run or third-party background checks?
If you want to do accurate and lawful background checks on job seekers, you will need the help of a third party, often a background check business. 
They are aware of the appropriate sources to consult and are aware of which information may be incorrect. 
Most significantly, they comply with the FCRA and protect the employer from litigation relating to a background check.
An employer may be tempted to conduct a fast self background check on job applicants themselves to save cost or time. The great majority of such sites, however, are not FCRA compliant. Furthermore, some of the material on those websites is incorrect or out of date. As a result, using information from such a website to screen an application may result in a legal suit.