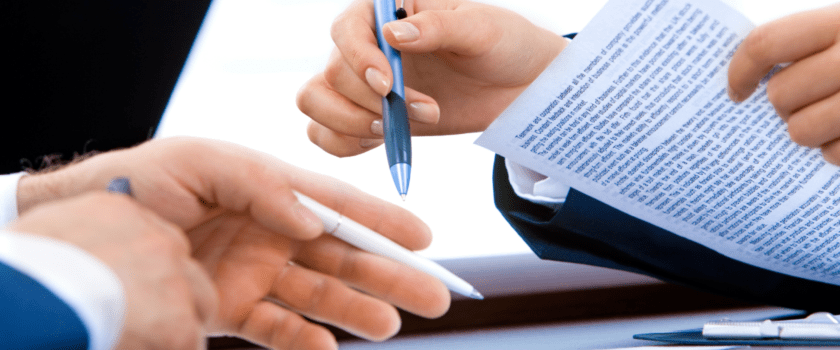 Cover letter vs resume; Job seekers are often confused about which of the two documents will likely give them an edge in securing jobs.
Both a cover letter and a resume serve the same purpose of demonstrating that you have the skills required to excel at the job you are applying for; however, having a well-written cover letter paired with your resume is a sure way to get more job offers.
Many employers require that you submit a resume for your job application.
What is a cover letter?
A cover letter is a written summary of your work experience. It is a professional document that explains who you are to your recruiter. The cover letter document also explains why you want a specific job and how your previous experience relates better to the job application.
Although a cover letter may not be required. Nonetheless, including one when applying for a job, can help your chances of getting selected for an interview.
To summarize, the cover letter allows you to show your qualifications make you the best fit for a job open
What is a resume?
A resume is a document that provides a brief, well-formatted summary of your professional qualifications. Resume content includes job experience, educational background, skills, and outstanding accomplishments.
All jobs require candidates to submit a resume or a curriculum vitae.
Cover letter vs resume
A resume is typically written in the third person format and uses a few words to summarize your job experience. 
On the other hand, a cover letter appears in a first-person format. Unlike resumes, cover letters are written in a letter format with a salutation and a closing remark.
---
A resume explains the "who, what, when and how" to a recruiter. 
A cover letter allows you to demonstrate why you are qualified for the position.
---
Cover letters help you sell your qualifications to prospective employers. A resume gives facts to back up the information in your job application.
---
A resume or Curriculum Vitae is often a required document for a job application.
Even though a cover letter is considered a vital document, it is often a supporting document which is sometimes optional.
What your resume should include
There are six sections to a resume: contact details that employers or recruiters can you reach with; career objectives/professional summary that describes "who, what, when, and how" of your career; educational background, relevant work history that will give you an edge over others; skills and awards.
Your contact information appears in the heading of your resume. Your contact details should include your names, current job title, email address, phone number and LinkedIn profile (if need be).
The career objective or summary follows after the contact details on the header. Your career objectives/professional summary should provide brief information about your qualifications and skills. Similarly, it should entice the hiring manager to continue reading your resume.
Your skills section should include a diverse mix of certified and self-taught skills. The skill section informs a recruiter that you are a well-rounded candidate and can outperform on a job.
You should include your school names, degrees earned, and possibly the year the degrees are obtained in your education section.
Additionally, the award section further highlights your resume as a qualified candidate. Your award section can include impressive awards, grants, academic awards and professional certifications. Scholarships and volunteer positions can also appear in the award section. 
Finally, the core part of your resume is your work experience section. Arrange your work history from the most recent to the oldest and also include a description of every work experience. The work experience appears in this order:  
Job title

Company name

Location (city and state)

Dates of employment (month and year)

Description of your work accomplishment and responsibilities.
What your cover letter should include
A cover letter contains a length of 300 to 500 words. Your cover letter can contain six sections, namely the header, salutation, introduction paragraph, body paragraph, closing paragraph and sign off.
In a case where you have the name of the job's hiring manager, use "Dear Mr/Mrs/Ms" and their name to create an impressive first impression. Otherwise, "Dear Hiring Manager" should suffice for your cover letter salutation. Avoid the temptation of using "to whom it may concern" on your cover letter.
Highlight who you are to your job hiring manager in your introduction paragraph. The introduction paragraph should also highlight where you found the job opening, your relevant years of experience and why you want to apply for the said job.
Your body paragraph can have two to three letter paragraphs, depending on your experience and qualification. Highlight your job responsibilities and job description in this section. Please include relevant skills and explain how these skills have aided you in previous roles. You might also indicate how they will assist you in reaching your objectives for the job position you are applying for. Alternatively, you can make use of bullet points to highlight your awards and skills in your body paragraph.
Express your enthusiasm in your closing cover letter paragraph. Thank the job hiring manager for the time spent reading your cover letter. You can include the contacts you want the hiring manager to reach you with and mention when you are usually available.
Keep your sign-offs as simply formal as possible. A "Sincerely" or "Kind regards" can suffice for your sign-off format.
Did you find cover letter vs resume information helpful?
If you find the article piece informative, then you should remodel your cover letter or resume if they do not contain any of the information listed in this article.
Maybe you haven't been getting interview calls because your resumes and cover letters do not impress the hiring but with our guide, we are sure you will impress recruiters. We also offer resume and cover letter services and can help tailor your professional document to suit your professional profile.
As soon as you are done polishing your resume, you can sign up on our platform and have your resume submitted to us. We would ensure to give you a callback if we have a remote job relevant to your experience. Alternatively, you can always log in to check all of our latest remote job posting on vizajobs.com