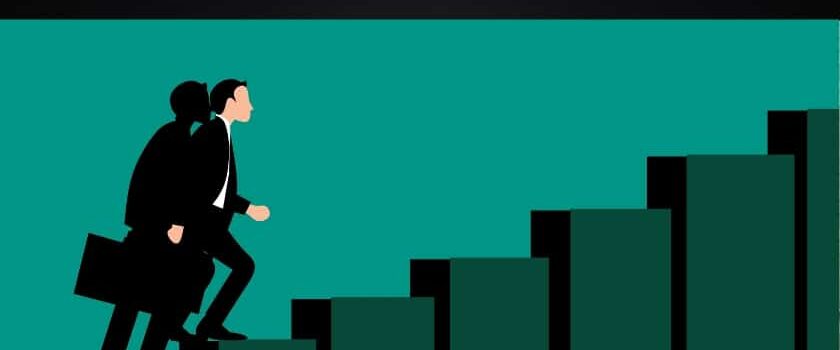 What are the highest paying finance jobs?
Yes, I understand that you're eager to get an answer. First, let's be sure this is where you want to be. Do you have a career in finance already or you're just thinking of starting one?
Some of the most profitable industries can be found in the large field of financial services. If you have excellent arithmetic, calculus, and analytical skills, a career in finance can be very rewarding. Banking, insurance, investments, and retirement funds are all included in this industry. 
You require solid knowledge of personal finance, accounting, market principles, and financial ideas of business to land a decent career in the finance industry. Additionally, you'll need to have mathematical abilities in statistics and finance. Therefore, if you possess the aforementioned qualifications, you can choose from the list of below-listed Finance jobs with ease.
The following list of the highest-paying finance jobs includes information on each position's salary:
Average annual salary: $101,000
This is one of the highest paying finance jobs in the world. Investment bankers are required to manage other people's savings and money. These experts assist you in preventing significant financial losses. Therefore, you will receive more money from your paycheck the riskier the work is. Corporate and public sector executives rely on investment banking to manage stocks and bonds in accordance with Securities and Exchange Commission regulations.
Making markets in the derivatives, stock, and bond markets is another duty of investment bankers. These individuals with the highest paying financial jobs also propose ideas to and buy or sell stocks, commodities, or derivatives with asset managers, hedge fund managers, insurance firms, and other buy-side investors.
Average annual salary: $111,000
Equity Analyst associates are employed by brokers or financial institutions to evaluate the stock value of companies and forecast the financial performance of publicly traded corporations. Hence, for this kind of research, financial data, company public records, and other information sources are analyzed quantitatively and qualitatively.
The duties of this well-paying profession include closing deals, keeping an eye on the portfolio of clients, and securing new business. By gathering information from similar competitors in the market, these experts also create improved financial models to rescue struggling firms and help them compete in the marketplace.
Average annual salary: $129,800
The financial stability of any firm is significantly influenced by financial management. They help firms reach their financial objectives by managing a variety of tasks, including investments, and supporting strategic planning projects.
Related: Jobs in finance consumer service
Financial Software Developer
Average annual salary: $125,000
The need for financial software engineers has significantly increased as the financial sector embraces technology and the Internet. These specialists with the highest salaries design, build, maintain, and test financial software and other applications that meet the needs of the business and end customers. Certainly, these software programs mostly deal with accounting and finance.
Average annual salary: $107,000
Economists analyze problems with the production and distribution of products, services, and raw materials. Governmental bodies, businesses, and academic research institutions are shown their findings.
The role of economists is to assist public and commercial organizations in forecasting critical elements of their operations, such as the availability of jobs in particular industries, labor shortages, the effects of pandemics, the scarcity of natural resources, etc.
Average annual salary: $125,000
A different kind of financial advisor who provides services across the financial spectrum is a private wealth advisor. For a predetermined charge, a private wealth advisor administers the affairs of a wealthy client, including accounting, tax, and estate planning services.
Hence, if you wish to work as a private wealth advisor you need to have an undergraduate degree and some appropriate certifications.
Average annual salary: $108,000
Actuaries are crucial in finance-related industries like insurance, rating services, and accounting firms. These math-savvy finance graduates assist in calculating the likelihood of various scenarios. For example, they enable a company to evaluate how economic influences affect such outcomes.
Hence, a bachelor's degree in mathematics is necessary to work as an actuary in the industry. For the position, you must also pass a number of related exams.
Average annual salary: $123,000
For financial firms, tax directors oversee tax compliance, tax planning, and tax accounting. For this job, you need to have a bachelor's degree along with a wealth of accounting and tax experience.
Professionals in the highest-paying finance jobs assist businesses in creating tax strategies by identifying financial decisions that can reduce liability while still abiding by the law.
Average annual salary: $133,000
The capital structure, cash flow, and expansion strategies of a firm are all managed by the chief financial officer, or CFO. These financial experts need to be well-versed in both accounting and financial modeling. Hence, these highly compensated financial industry experts lead finance teams, direct the work of analysts, and choose the costing and infrastructure approach for technology.
Average annual salary: $73,000
Credit scores have varied effects on people, businesses, and countries. A business that has a solid track record of financial performance easily draws new investors to its projects. As a result, obtaining a home loan, vehicle loan, and other favorable benefits will undoubtedly be simpler for someone with a strong credit rating.
Credit risk analysts are professionals that evaluate the credit ratings of businesses, individuals, and security products. The role comes with evaluation of these entities' credit histories, financial standings, and economic settings.
They use the information to determine a credit risk rating, which affects lending terms and interest rates. Let's say they discover a business is experiencing mild financial difficulties. If so, they can suggest stricter conditions or higher fees for any money the company lends to that business.
Average annual salary: $99,000
These experts guide clients toward achieving their short- and long-term financial goals by assisting them in identifying them. A financial advisor's must keep abreats with details on risks and insurance products. Therefore, they are the main point of contact for clients and collaborate closely with underwriters and those involved in risk assessment.
Average annual salary: $103,000
Hedge fund managers oversee portfolios with higher risks and rewards for investors who have the capital to invest in hedge funds. To safeguard investors, these experts also keep an eye on the markets.
Hedge fund managers need to do more than just make wise financial decisions because the main distinction between hedge funds and regular funds is that hedge funds might be riskier. To ensure they can shield their investors from loss, these experts also monitor the markets.
Despite their diversity, many financial occupations have certain traits. Financial occupations frequently include demanding work environments, significant entry restrictions, high starting pay, and prime locations. They frequently offer demanding working conditions, interaction with smart, highly driven coworkers, and fierce applicant rivalry. For example, the majority of them demand a high level of education and exceptional academic achievement. Despite the fact that there is a lot of money to be made in the financial industry, the most successful people also have a clear passion for what they do.