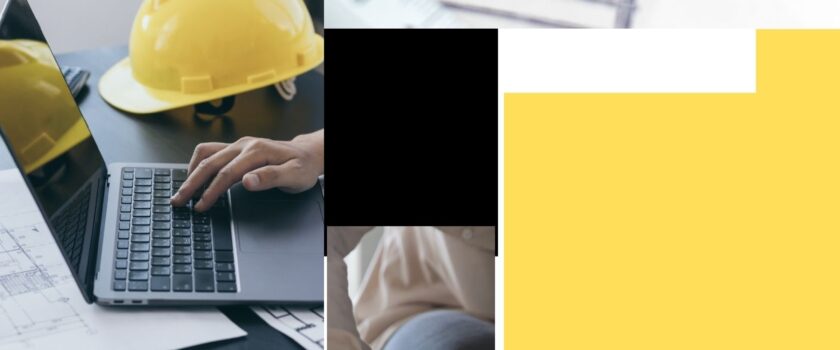 Interviews are a great way to show a hiring company that you are qualified or a fit person for the position they are hiring.
Additionally, interviews can be a platform for you and the hiring company to learn about each other. Hiring Managers can get to see if your culture, personality, management style, and skills fit with the team.
As an engineering manager, how can you prove you are the best candidate for the open position? Similarly, how do you determine whether a prospect is qualified as a recruiter?
In this article, we have prepared a list of engineering manager interview questions that hiring managers are likely to ask you during an interview.
Engineering Manager Interview Questions
There are different types of questions, recruiters or hiring managers may ask you. These questions are culture base interview questions and impact-driven interview questions.
1. If hired as an engineering manager for our organisation, what would be your goals?
Possible answer:
research on the company's goals, products or services offered; tell the recruiters how your goals align with the company's. Additionally, you can shed some light on some of these goals and what positive difference you will be adding to them. Hiring managers want to know that your goals would solve diverse engineering problems that will efficiently grow the company. They also want to know that your strategies will improve team cohesion and how you plan to communicate with the rest of the team.
2. Why do you want to work at our organisation?
Possible answer:
Again, show the hiring managers that you have researched the company in detail. Furthermore, show how your values, such as strong work ethic, drive and passion, align with the company values. You can also state how working with them will improve your career and other career benefits you are looking forward to earning.
3. Tell us about a time when you were unable to achieve a goal as an engineering manager and your call to action.
Possible answer:
Talk about a time you were unable to complete a goal or task. State the challenges faced and your resolve to the action. Don't attempt to lie or claim to lie. Hiring managers already know that there are work challenges that may be out of your control. However, be sure to make it as simple as possible.
4. What was working at your previous place like?
Possible answer:
A hiring manager wants to know if you were absolutely dedicated and passionate in your previous job. Mention your task and how they relate to your team members. Adding tasks you did outside your job role can also be a pointer for you to get the job. Also, tell them about the times you handled pressure and deadlines.
Related Article: LinkedIn Skill Assessment Answers for Microsoft Word
5. What skills do you look for in candidates when hiring an engineer for your team?
Possible answer:
As an engineering manager, you should be familiar with the skills required for an engineer to succeed. Hiring managers want to know that you are in the know of the ‌attributes they might look for in a prospective engineer.
They also want to know that you are comfortable hiring engineers for their team. Be sure to mention some of the ‌ways you use to evaluate candidates for an open position.
6. How big was the largest team that you managed?
Possible answer:
An organisation may look out for a candidate who has experience working with large teams or a candidate who has managed smaller teams.
7. What are your experiences with improving team motivation?
Possible answer:
State the strategies you would put in place to see that team members achieve their goals. You can also state the opportunities you will provide to see team members grow in their careers.
Furthermore, talk about what you can do to help a demotivated team member to get back in touch and how you hope to help them resolve issues. You can also include team rewards towards each milestone.
Related Article: Product Manager Interview Questions and Answers
8. How would you resolve team conflicts. What are some of your resolution?
Possible answer:
The answer here is simply plain. You can answer this question in this way.
"Firstly, I will ensure I get to the root of the problem, I will then proceed to encourage proper communication amongst the team members before addressing the conflict. I will also ensure i put in place preventive measures for future issues.
9. How many years of experience do you have as an engineering manager?
Possible answer:
Hiring experienced employees is beneficial for the organisation. State only the years of relevant experience. Only state other years of work experience if asked.
10. Have you ever had to coach an engineer who had performance issues?
Possible answer:
Mention the approach you used with team members who had performance issues. You should also mention how you made an improvement plan for their performance and how you implemented the plan.
Find remote engineering jobs here
Questions you shouldn't ask a hiring manager in an interview.
What will my compensation be?

What's your bonus plan like?

How do I request days off?

Can I work from home if I want?

How long does it take to get promoted here?

What type of benefits do you offer?

Is it ok to be late sometimes for work?

Is a drug test required to get the job?

Does this job have any special perks?

How many vacation days do I get a year?

How often do people get raises here?
Conclusion:
It is not how well you answered the question but how confident you were while answering them. Ensure you don't look tensed while answering the questions. Make your interview very interactive, hiring managers are always impressed with candidates who can strike and keep up with the conversation. Furthermore, ensure you don't look like you are talking too much without making any meaningful impact. Good luck with your interviews.
Enjoyed what you read? Click here to get more career advice.