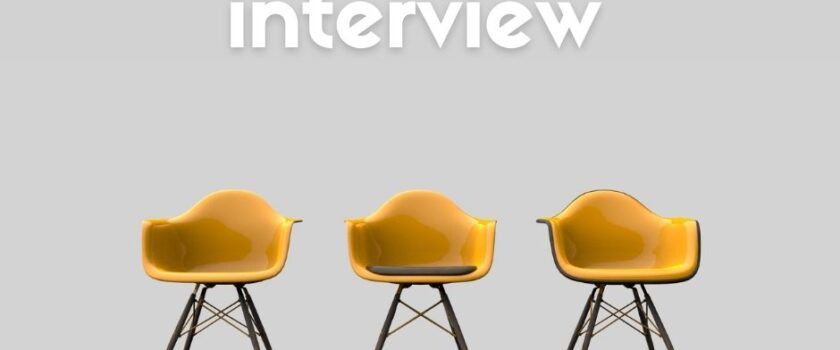 If you want to secure a job, you should realise that going into an interview unprepared is the same as driving a car without adequate gas. If you have been recommended to an organisation, you may get lucky and land a job without doing well in your interview. However, failing to respond to interview questions could leave doubts in hiring managers' minds.
The range of backgrounds among product manager candidates raises the complexity of choosing a competent appointment.
The aim of a job interview is to establish whether an applicant is fit for a role. Additionally, it serves as a vetting procedure to see if a candidate possesses the essential abilities, experience, and personality attributes to prosper.
We prepared a list of product manager interview questions that hiring managers may ask.
Product Manager Interview Questions
Recruiters and hiring managers may ask you a variety of questions. The majority of interviews begin with some general questions. Additionally, other interview questions may include culture-based inquiries and impact-driven questions; the goal is for the interviewer to learn about you and why you applied for the role.
General Questions
Here are some examples of general questions:
Tell me about yourself.

What are you looking for in a new position?

How did you hear about this role?

What interests you about this role?

Why do you want to leave your current job?

What do you like most/least about your current job?

Why do you want to work here?

What are your career goals?
Product Technical Questions Asked in Interviews for Product Manager
1. What was your most successful product as a product manager?
Answers:
Hiring managers look for both qualitative and quantitative indicators in a product manager. The easiest method to answer this trivia question is to simplify your prior accomplishments in terms of business results.
Here are some ideas of how you may respond to these questions:
Option A: "My team developed and patented a sophisticated machine learning system to evaluate traffic volumes."

Option B: "My team developed and patented a complicated machine learning method to estimate traffic levels. We achieved a 30% reduction in congestion and a 15% reduction in traffic accidents."
The former had a straightforward explanation, whereas the latter had numbers to support their claim. Option B's answer is more likely to impress recruiters. Therefore, drill deep into project specifics showing that you genuinely pushed effort and were not just a team member.
2. How would you communicate/describe your product strategy?
Answers:
This question delves into the strategies and tools you have used in completing tasks. Hiring managers want to see if you use consensus-building techniques or advertise your vision. They also want to know if you use data to back up your items. Also, explain if you would use the roadmap to establish a planned schedule or jump to the endgame.
Your product description must communicate relevant product information in a user-centric manner.
3. What signs indicate that it is time to cut corners in order to launch the product, and what would you cut?
Answers:
Here is a short example of how you can begin answering the question:
Before approving a product launch, I would confirm that the product is ready to perform and satisfy consumer expectations so that the company's reputation remains intact.
4. What is a poorly-designed product?
Answers:
This question has a clear and straightforward response. Here is an example of how to respond to such a query.
"A badly designed product is a product that does not accomplish its objective and leaves the consumer disappointed."
In addition to the response supplied above, you can show an example of a terrible product on the market and explain why you believe it is awful.
See: Engineering Manager Interview Questions and Answers
5. How do you monitor performance and success?
Answers:
List the key performance indicators (KPIs) you'd use to track your company's position, development, progress, and success.
You may also mention the four major categories and their selections to show you are knowledgeable. These four categories are business metrics, product use metrics, product development metrics, and product quality metrics.
In addition, here are some of the selections you can mention:
Revenues or bookings

Funnel

Customer counts

Net promoter score (NPS) or customer satisfaction (CSAT)

Execution time

On-time delivery

Team acceleration

Resource availability

Escalations and support tickets

Testing or QA:
6. How skilled are you with the (specified) tool?
Answers:
Interviewers ask this question to assess how much training the applicant would need to work at the same speed as the team.
Most organisations specify the tools and software they use in the job description. Be sure to read the job description carefully to familiarise yourself and to ensure that your skills also match the expertise needed by the firm.
See Also: LinkedIn Skill Assessment Answers for Microsoft Word
7. How would you prioritise product development if you had two vital tasks but can complete only one?
Answers:
Be direct and concise with your answers, as hiring managers want to know how you can tackle such situations. Here are examples of how you can answer this question:
"I would prioritise the jobs according to their importance, taking into account the urgency, time required, and Return on Investment (ROI)."
"I would implement a systematic approach for allocating time and resources for product development. Additionally, I will ensure that backlogs of each product are cleared at the earliest."
8. How would you handle missing deadlines, and what steps would you take to meet them?
Answers:
Inform the recruiter that deadlines are unlikely to be accomplished at times, and explain why. Furthermore, your explanations should include failed testing, sprints that did not finish on time, or late UX design. Next, describe some of the steps you would take to achieve deadlines.
Also, discuss how you reduced features to a bare minimum for an initial release and how roadmaps can be re-prioritised. You might also state that you will soft-launch with selected customers or announce a full commercial launch later if necessary. Also, mention the time you had such difficulty and the steps you took to resolve it to impress the recruiter even more.
Questions you can ask a hiring manager in an interview.
At the end of the interview, a hiring manager may ask, "Do you have any questions for me?" This is your chance to show your curiosity and acquire information; this will also help you decide if this is the job for you.
Here are some questions you may ask:
How are releases managed?

How often are new features released?

Does my role come with any special perks or other responsibilities?

What is the career growth plan of your company like?