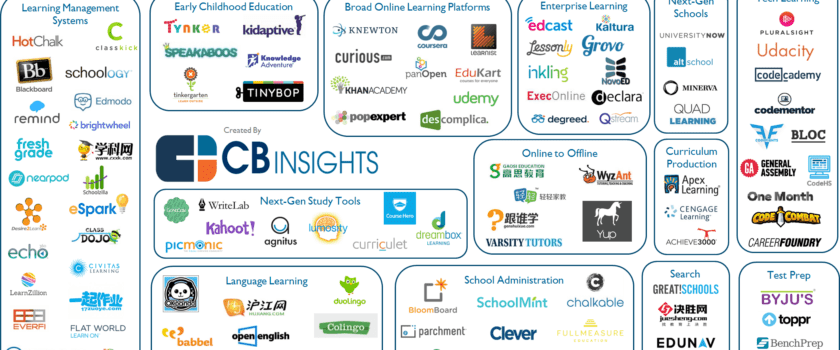 You are probably wondering; EdTech Companies? Errrrr is that a thing? Are those like Tech companies that need Heads?
Naaaa! Certainly Not! Yes EdTech companies are a thing and they are not Tech companies that are lacking heads or leaders. EdTech means Educational Technology. Kindly add that to your dictionary. Thanks!
What is EdTech?
Edtech, as its name implies, exists at the crossroads of teaching and technology. Edtech can take many different forms within and outside the classroom, depending on the purpose it serves, such as educational apps, podcasts, learning management systems (LMS), video conferencing software like Zoom, and online discussion forums, to mention a few. Although, social media networks are seen as time wasters, one can use them for learning purposes too.
EdTech companies have sprung up as a result of school lockdowns and closures around the world. While universities/colleges shift online, existing firms in that field tend to expand.
Newer generations, who are already tech-savvy, are required to study online, which is affecting a variety of businesses. Because any changes to education policies will have a direct impact on the healthcare and business sectors. People who will work in healthcare and start/run enterprises in the future are currently in school. As a result, the education sector has the greatest impact of all.
Why EdTech?
When implemented correctly, edtech may make learning more enjoyable, memorable, and accessible, resulting in greater student engagement as well as career readiness. Moreover, edtech has advantages for teachers, their families, and administrators.
The way we work, play, create, and communicate is always evolving as a result of technological advancements. As a result, it's only logical that advances in digital technology are bringing game-changing potential to education.
Technology is providing new opportunities for teachers to enrich and stimulate the brains of students. Assistive technology, virtual and augmented reality, high-tech collaboration tools, gamification, podcasting, blogging, 3D printing, artificial intelligence, personalised learning, and much more are all gaining popularity.
For tech professionals, this means a rising and ongoing demand for development in the field that can scale as new gadgets and technology emerge, expanding the number of ways to deliver information. And that's a huge order in a world where these aspects are evolving almost as quickly as they can be comprehended and applied to student learning in a classroom.
Top EdTech Companies.
Valuation: $3.7 billion (October, 2021)
Udemy, a massive open online course (MOOC) provider established in the United States, is one of the world's most popular worldwide markets for teaching and learning, connecting millions of students to the skills they need to succeed. It has over 70,000 expert professors and provides 155,000 online courses in 65 different languages.
By December 2020, the online digital platform had connected up to 40 million students from all over the world who are learning new skills. The epidemic has significantly expedited EdTech's future development. As countries implemented national closures, Udemy saw a 425 percent rise in course enrollments, a 90 percent increase in Udemy for Business consumption, and a 55 percent increase in course creation by instructors.
Due to the sheer increased demand for online learning, the company raised $50 million in a Series F financing at a $3.25 billion pre-money valuation, allowing it to continue to expand its consumer and commercial products.
Valuation: $7 billion (April, 2021)
Coursera is one of the most well-known EdTech companies. It connects students to over 150 colleges and universities.
Daphne Koller and Andrew Ng launched the company in 2012 with the goal of providing life-changing learning experiences to learners all across the world. Coursera is now a worldwide online learning platform that provides anybody, anywhere with access to online courses and degrees from top institutions and businesses.
They provide courses in a variety of subjects. As a result, students will be able to learn from the top educational institutions. On-demand video courses and community forums are available to students. Not only that, but Coursera is one of the most well-known startups in the field of e-learning.
In February 2021, Coursera was certified as a B Corporation, which means that they have a legal obligation not only to shareholders, but also to make a good influence on society as a whole, as they work to remove obstacles to world-class education for all.
Valuation: $4.33 billion
Chegg is the leading student-first networked learning platform, with on-demand, adaptive, personalised learning and a network of human support. It's called the Smarter Way to Student, and it's changing the way millions of students study by reuniting the link between learning and earning through tools and services that help students succeed throughout their academic careers.
Chegg's headquarters are in Santa Clara, California, but the company's heart is in India, where it employs over 70,000 individuals with advanced degrees in maths, science, technology, and engineering. The freelance specialists are available 24 hours a day, 7 days a week to provide step-by-step answers to problems submitted by subscribers (sometimes answered in less than 15 minutes).
Chegg also provides other services that students find beneficial, including as tools for creating bibliographies, solving arithmetic problems, and improving writing skills. Chegg Study, on the other hand, is the key money generator and the reason students subscribe.
Valuation: $18 billion (December, 2021)
Byju Raveendran founded BYJU's in 2011 and it is now one
of the most popular school learning apps, providing learning programs for children in grades 1 through 12. It offers preparation classes for competitive exams such as JEE, NEET, CAT, and IAS. Companies like Byju's are developing new-age learning experiences that will help children overcome their fear of tests, as well as stop rote learning and begin learning independently.
As a result of the way concepts and topics are conveyed on the BYJU'S app, students can gain conceptual clarity and build a firm foundation in maths and science from an early age.
They offer learning programs for students in grades 1 through 12, as well as specific learning programs for those preparing for medical or IIT exams. The learning app enables students to learn at their own pace and includes interactive challenges to ensure that each subject is well understood. The finest element of the app is that it allows parents to keep a close eye on their children's progress and provide guidance when necessary. Overall, their main goal is to assist students develop a passion for studying.
Valuation: $1 billion (May 2021)
Udacity is an online platform that allows job seekers obtain job-ready skills that will help them land prefered jobs. The platform offers essential, in-demand skills such as artificial intelligence, cloud computing, product management, data science, cybersecurity, and more.
Valuation: $2.75 billion (May 2021)
MasterClass is a web-based learning platform that allows customers to attend online lessons from world-renowned professionals in their field. Masterclass has instructors in fields ranging from cooking to literature, music, athletics, filmmaking, and more. The likes of Stephen Curry, Gordon Ramsey, and Annie Leibovitz, impart unique insights gained only from achieving life's greatest achievements.
Large daycares might demand exorbitant fees while paying poor salaries to their workers, but NeighborSchools is working to change that. Independent caregivers can get licensed and open tiny daycares in their own homes with the support of the organisation. After that, parents can take an online survey to select a daycare that meets their needs in their area. NeighborSchools makes daycare more affordable for parents and ensures caregivers are paid a living wage by decentralising the service.
Valuation: $1 billion (August 2021)
GoGuardian helps educators create safer learning environments by delivering a set of technologies that safeguard students from hazardous information while working in the digital realm. The company focuses on promoting mental health through a suite of technologies that includes DNS network filtering, classroom management tools, asset management tools, student safety beacons, and more, all of which contribute to a more productive learning environment.
Valuation: $2.4 billion (2020)
Duolingo's free program uses game-like instruction to help users learn more than 30 languages, ranging from Spanish to Esperanto. To advance to new levels, users must earn points and complete timed tasks. Students learnt approximately as much from 34 hours of Duolingo as they did from a first-semester Spanish course.
Voxy specialises in mobile-friendly English language classes for a number of settings, such as higher education and corporate settings. Its student friendly curriculum is targeted to specific goals.  The system changes in real time to user accomplishments and mistakes. It also includes live-streamed one-on-one tutoring.
In conclusion, EdTech companies help educators organise courses and support student involvement for both classroom and blended learning setups. This prepares students for success by providing them with all the instructional tools needed to succeed outside the classroom.
Interested in educational technology? Kick start your career by searching EdTech Companies HERE