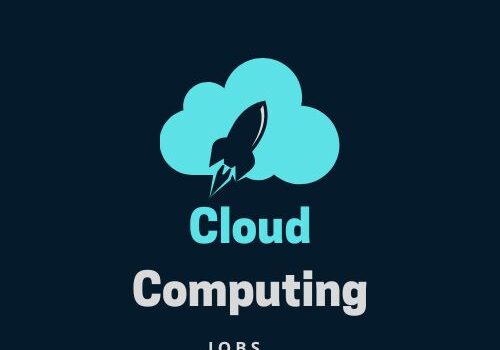 Are you looking for high-paying cloud computing jobs? Or are you someone looking to switch locations to countries that will pay you more for a cloud computing job? Perhaps you are a remote worker looking to work in the big 500 from the comfort of your home?
Look no further. This article will outline countries with the highest employment. It will also highlight the top jobs in the cloud computing field.
Top 12 Countries With The Highest Employment Of Cloud Computing Jobs
The demand for role-based cloud skills continues to grow globally. A survey noted that there are more than ten thousand cloud computing jobs globally. According to Forbes, most cloud computing jobs are in countries with the most cloud-friendly policies and laws.
Below are the top 12 countries where you will find more cloud computing jobs:
Japan
Japan is one of the major public cloud markets globally, with a compound annual growth rate of around 18%, leading the world in the cloud computing employment market.
Japan's adoption of increasingly sophisticated public cloud technology continues to grow. Furthermore, several significant industries are currently contemplating shifting their apps beyond the fundamental functionalities.
Australia
Cloud computing appears to have grown in popularity as a result of the surge in digital adoption. Cloud computing labour is in high demand, with 42% of Australian businesses already paying for its services.
Furthermore, Australian businesses are growing their public cloud spending by 17.6%, making cloud computing employees some of the highest-paid in the sector.
United States
There are currently 3.9 million employees in the United States associated with cloud computing, with 384,478 in IT alone. Cloud computing has also emerged as one of the most in-demand and profitable industries in technology in the US. Furthermore, the cloud computing industry is predicted to increase by 14% per year. It is also expected to create one million new employees by the end of 2023.
Germany
Policy improvements in cloud computing have increased the employment market in Germany. It is said that there are 16 cloud computing jobs within every 10 miles of Germany.
Singapore
In 2013, Forbes reported that Singapore rose from tenth to fifth place in the rankings of cloud computing employment. Additionally, in recent months, the demand for experienced cloud professionals has far exceeded the availability of qualified individuals. More organisations are offering visa sponsorship to prospective employees to address the scarcity of cloud computing labour.
France
France is a leading country when it comes to cloud computing employment as well as cloud computing studies. A recent article in Forbes highlights how France has been a large part of developing cloud computing. France is home to some of the world's top technology companies. As a result, cloud computing has become one of the fastest-growing sectors in the technology business.
United Kingdom
If there is one thing that has remained steady in the post-pandemic labour market, it is the need for competent cloud computing positions. As the sector expands, there appears to be a severe labour shortage. The UK has since included cloud computing occupations in the skilled work visa to avert these shortages.
Other countries Include:
South Korea

Canada

Italy

India 

Russia
What Is Cloud Computing?
Cloud computing is a virtual space that offers hosted services such as servers, databases, networking, analytics, and intelligence through the Internet. Cloud computing employs capabilities such as data analytics, machine learning, artificial intelligence, and others.
In addition, cloud computing has transformed the way documents and data were previously saved. Today, you do not need to preserve your data on any floppy disk, CD, or USB flash drive; now, you may access data over public and private networks (WANs, LANs, and VPNs).
Jobs in Cloud Computing
There are many jobs you can build your career in when it comes to cloud computing, and all of them are well-paying, rewarding jobs. Below are our top-picked cloud computing jobs:
1. Cloud Engineer
A cloud engineer creates and maintains cloud infrastructure, creates cloud solutions for customers, writes cloud code, and manages cloud networks. A cloud engineer is also responsible for reviewing a company's existing cloud operations and offering services such as maintenance, cloud management, and security. They are also in charge of migrating computer systems to the cloud, as well as monitoring and administering the network.
Average salary: The average salary for a cloud engineer is $100,205.
2. Cloud Security Analyst
A cloud security analyst's job is to analyse security risks, minimise them in the cloud development strategy, and constantly keep an eye out for security breaches. They also create an architecture that assures cloud security and provides solutions to cloud environment concerns.
Average salary: The average salary for a cloud security analyst is $76,410.
3. Cloud Architects
A cloud architect is in charge of developing adoption plans and supervising the cloud computing adaptation process in an organisation.
Their primary responsibilities include overseeing the company's cloud computing strategy as well as monitoring and managing cloud infrastructure as needed.
Average salary:  The average salary for a cloud architect is $107,309.
4. .NET Developer
.NET is a Microsoft platform for creating applications, internet services, and interfaces. In addition, a.NET developer is a software developer who focuses on developing applications for Microsoft's Windows platform. They are generally in charge of the design, implementation, and continued development of software.
Average salary: The average salary for a.NET software developer is $70,826.
Related Article: A deep dive into IT career path
5.  DevOps
DevOps engineers are incredibly informed about cloud platforms and play an important role in a firm. Furthermore, they are in charge of a variety of tasks, including the release of new features for goods, assuring the stability of current features, and drafting and enforcing codes.
They also ensure the quality of the product and test new codes and software.
The average salary for a development operations engineer is $95,903.
6. Data Engineer
Data engineers work with raw data and analyse it to get relevant information, such as trend details and market insights. In addition, they make data available to businesses and are in charge of evaluating systems that can extract raw data and convert it to usable data.
Data engineers must also ensure the data's dependability and apply techniques to improve its quality and reliability. They must create also datasets that are dependable and fit the needs of the firm.
7. Cloud Consultant
A cloud consultant evaluates organizational requirements and suggests to companies which cloud platform (AWS, Google, etc.) they should opt for and provides cost-cutting techniques. A company employs cloud consultants as external support or freelancers in cases when the cloud architect cannot solve a problem independently.
Average salary: The average salary for a cloud consultant is $86,619.