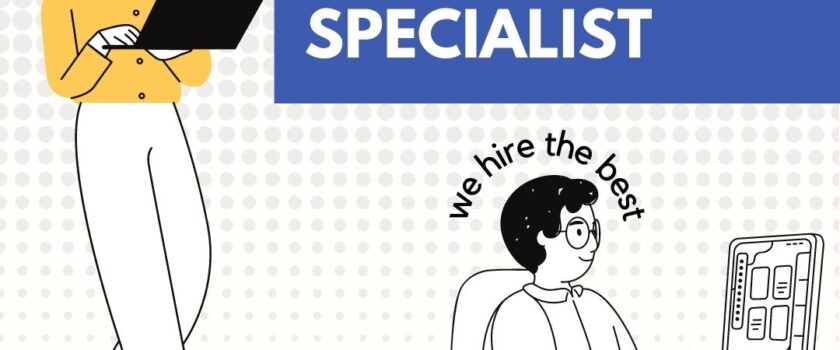 Who is a Talent Acquisition Specialist?
A Talent Acquisition Specialist is a professional in charge of recruiting, attracting, and interviewing potential workers to discover the best fit for a company's long-term goals.
These professionals are a part of the HR team but with more specialized roles than the familiar HR role. If you are interested in human resources, have a good eye for detail, can quickly read people, and are an exceptional communicator, a career as a talent acquisition specialist role might be right for you.
The first question is, why do companies need a talent acquisition specialist? The answer is simple. When a company or an employer does not want to spend the time or money to train new employees, they work with a talent acquisition specialist to outsource the right hire that fits into the need of the company.
Simply put, a talent acquisition specialist poaches talents from other companies or self-employed individuals for an organization. For example, a company may be looking for a suitable replacement for an executive retiring soon; the talent acquisition specialist's responsibility is to discover another professional whose professional work achievement and progress will be beneficial to the company. Most prospective workers come highly recommended from prior employment in which they excelled and may not necessarily go through the interview procedure.
Additionally, the talent acquisition specialist is sometimes involved in the recruiting procedures and may assist new hires with completing paperwork and documentation.
They collaborate with hiring managers to establish what skills and experience to look for in new employees.
The Talent Acquisition Specialist's Responsibilities Include:
 Collaborate closely with management on issues affecting recruiting to guarantee equitable hiring practices.

Ensure that recruits get proper onboarding, as well as ensure that essential documentation is completed on time and accurately.

Recruit and network with potential applicants through different strategies such as social media platforms, networking events, and job fairs.

Plan interview and selection procedures, including screening calls, assessments and in-person interviews

Assess candidate information, including resumes and contact details, using routine screening methods such as Applicant Tracking System.

Conduct preliminary interviews with prospects to determine their level of interest, personality, and compensation needs.

They also help foster long-term relationships with past applicants and potential candidates.

They design job descriptions and interview questions that reflect each position's requirements.
 Salary Outlook
The average salary of a technical acquisition specialist is $54,134 per year in the United States. Typically, the salary range of an entry-level employee falls between $44500 and $67000. While the average salary for a senior talent acquisition specialist is $80,338 per year in the United States
In Australia, the average salary ranges between $85000 and $105000. In addition, entry-level positions may start at $82,875 per year.  Experienced workers may, however, make up to $118,502 per year.
In the UK, the average talent acquisition specialist salary is £37,498 per year or £19.23 per hour. Entry-level positions start at £30,005 per year while most experienced workers make up to £54,875 per year.
The talent acquisition specialist's average salary in Canada is $66,953 per year. However, entry-level positions start at $54,600 per year, while most experienced workers make up to $84,720 per year.
Salary ranges can vary greatly depending on a range of things, including education, certifications, skills, and the number of years you have worked in the field.
Furthermore, these professionals are entitled to bonuses which may vary depending on your level and experience.
Career Outlook
Talent acquisition specialists fall into the category of HR specialists. Talent acquisition specialists with relevant work experience may advance in the course of their careers to the jobs listed below:
Senior corporate recruiter

Human resources manager or director

Senior recruiter

Human resources generalist

Talent acquisition director or manager

Recruiting manager or director

Senior talent acquisition manager
To excel in the talent acquisition specialist field, you must first grasp the requirements for each position inside the organization. You should also stay current on industry trends and verify that all documentation is correct so that future recruiting choices are not affected.
Read: Best Paying Human Resources Career
Qualifications for Talent Acquisition Specialist
Formal qualifications are not necessarily a requirement for a Talent Acquisition Specialist; however, most employers prefer a candidate with a bachelor's degree and five years of relevant job experience. Candidates with a degree in human resources, business, business administration, or a relevant discipline are more desired.
People with unrelated degrees can acquire a relevant certificate in human resource management to enable them to work in this field.
Generally, earning certifications from the human resources association will offer you a competitive advantage when applying for a job.
To obtain the requisite five years of experience, you may apply for internships to build work experience. You can also start with entry-level roles that set you up for career progression towards talent acquisition specialist roles.
Furthermore, because of the competitiveness of this career, you may need to develop highly valued skills such as:
Applicant Tracking Systems (ATS)

Human Resource Information Systems (HRIS) and many more
Here are some of the skills and experience employers are looking for:
Experience with end-to-end recruitment

Experience in conducting internal recruitment

Great communication skill

Candidate must have a proactive attitude

Management skills

The ability to multitask is also a highly valued skill

Ability to work at a fast pace

Ability to also work efficiently while under pressure.

Familiarity with social media, resume databases and professional networks (e.g. Stack Overflow and Github)
Talent Acquisition Specialist vs. A Recruiter?
Although these job descriptions seem similar, they are not the same.
Recruiters are primarily concerned with the short-term process of locating and screening qualified applicants for a particular post.
Talent acquisition specialists, on the other hand, are primarily concerned with long-term strategy and planning to fill all unfilled positions. They also ensure that recruits are trained for long-term success and growth in the business. Furthermore, talent acquisition specialists frequently focus on acquiring highly trained individuals such as managers, leaders, and future executives.
Talent Acquisition specialist vs. Hr?
While HR roles are responsible for designing career paths and organizing training programs, talent acquisition specialists recruit, attract, and interview prospective workers to discover the best fit for a company's long-term goals.