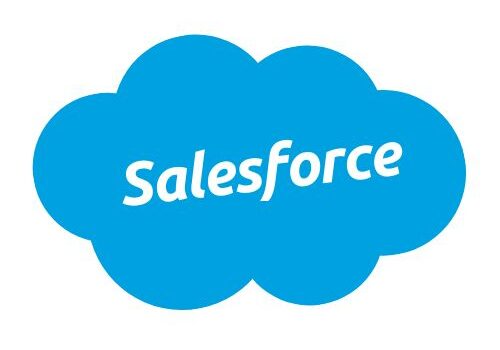 A Salesforce administrator certification is a valuable credential that will help you establish or improve your productivity in a firm. The Salesforce Certified Administrator certification is also an entry-level credential for roles within SaaS companies.
The Salesforce career path is one of the jobs one can get with the sales administration certification.
But firstly, what is a Salesforce?
Salesforce is unquestionably one of the most popular SaaS-based CRM tools in the world. By leveraging cloud technology, Salesforce services enable business departments such as sales, support, and marketing teams to better connect with associates, customers, and potential customers.
Related Article: What is Salesforce Service Cloud and its Features?
SaaS, which stands for Software as a Service, is a cloud computing term that refers to services supplied by a web browser or app. Examples of SaaS software are Netflix, Spotify, Dropbox and Gmail.
Who is a salesforce administrator?
A Salesforce Administrator is the productivity champion of a company or a business leader that understands how a firm will operate efficiently. They are responsible for ensuring that all departments are successful by assisting in the automation of corporate operations. They also create critical reports and dashboards and train users on how to use every system operation.
The roles of a salesforce administrator include:
Customizing Service Cloud and Sales Cloud apps

Building dashboards

Streamlining workflows for sales teams

Generating performance reports

Resetting user login credentials

Maintaining data quality

Training users
Salesforce administrators are in great demand, and becoming certified may propel your career forward. Without a doubt, the Salesforce economy is thriving. IDC predicts that the salesforce ecosystem will grow by 4.2 million new jobs by 2024.
Furthermore, between 2021 and 2023, there were approximately 3240 job postings for Salesforce Administrators in the United States, representing a 34% increase.
If you want to be a successful salesforce administrator, this post will help you as we have supplied vital information to keep you on track.
How to become a salesforce Administrator
The first step of becoming a salesforce administrator is completing the Trailhead salesforce administrator training and certification. Trailhead is Salesforce's free online learning academy.
The course can be completed in a candidate's space. On the contrary, it may take six weeks to complete, however, it may take an experienced admin 2-3 weeks to complete. This conclusion was drawn from the website, which stated that users dedicate an average of 68 hours to the modules, tasks, and projects.
You will also be required to take an exam to obtain the certified Salesforce administrator title. 
Your administration certification is valid for one year after you complete the test. You may renew it by completing one maintenance module during the spring through your Trailhead account. Maintaining your certification keeps you from having to repeat the full test and ensures you have the right qualifications for your job.
It is equally important to note that Salesforce doesn't require a college degree for certification, but postsecondary education can provide context for the exam. 
Furthermore, obtaining a degree might be especially advantageous if you wish to work as an administrator in a specific area. Consider majoring in health care administration if you want to assist a hospital in simplifying its CRM platform. Another example is that if you want to specialize in a computer-related field, you should major in computer science or business management.
Salary Outlook
The average salary for a salesforce administrator is $81,813 per year in the United States. Salary typically falls between $56,055 and $119,406. The salary of a Salesforce administrator depends on many factors such as location, years of experience and many others.
Why is the Salesforce Administrator Certification Important?
Getting a Salesforce certification will be a requirement for most jobs in Salesforce and sometimes cloud computing jobs. However, at a foundational level, the best certificate to aim for is the Salesforce Certified Administrator. It is also essentially the first major milestone on your path to becoming a Salesforce professional. Meaning that no matter what kind of specialization you may want to take, you may need to have the Salesforce Administrator Certification. 
Currently, Salesforce has over 35 certifications that span several different products, disciplines, and experience levels.
Other certifications you can get include:
Salesforce Platform Developer Certifications:
With Salesforce platform developer certifications, one can become a Salesforce Developer.
This sector is for people who have good coding abilities and use them to build personalized apps and services for their consumers.
The Salesforce developer is well-versed in Salesforce and its capabilities. Salesforce developers are in charge of quality assurance, debugging, testing, and user documentation, among other things.
Although this is a technical role, it takes more than simply programming. They must collaborate with sales and marketing departments to guarantee that clients' needs are met.
Salesforce Consultant Certifications:
Salesforce consultant certificates allow you to work as a Salesforce consultant.
These professionals are in charge of delivering and optimizing Salesforce solutions to suit the demands of their clients. Salesforce Consultants provide an important service that enables businesses to get the most out of their Salesforce investment.
When it comes to Salesforce consulting, duties might range from configuration to information collection and project management.
Salesforce Certified Technical Architect:
The salesforce-certified technical architect will set you up on becoming an architect. This role is a senior-level role. It is also the most specialized Salesforce function and necessitates a high level of concentration and understanding.
Architects are responsible for overseeing complex solutions and ensuring their success. They must, however, be familiar with declarative functionality and code-centric methodologies utilized in Salesforce development. Business owners search for architects that understand the internal processes of their present solutions.
Certified Business Analyst:
A person who wants to take on the business analyst role must have at least a salesforce administrator certification. Upon completing the business analyst certification, a prospective employee can then become a Salesforce business analyst. 
These professionals are individuals who will examine a company's operations to determine what is and is not functioning to establish user requirements for the Salesforce deployment. This job is linked to a hybrid of the functional consultant role and one individual assuming both tasks.