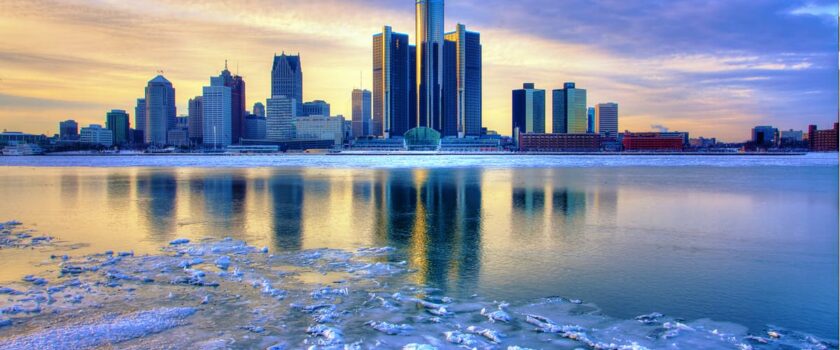 Top Companies hiring Recruiters in Michigan.
Do you live in Michigan and want to work as a talent recruiter? or are you considering relocating to Michigan and wondering if you'll be able to find work as a Recruiter there? Not to worry, we've compiled a list of top companies in Michigan that are looking for recruiters.
Dynatrace provides software intelligence to simplify cloud complexity and accelerate digital transformation. With advanced observability, AI, and complete automation, our all-in-one platform provides answers, not just data, about the performance of applications, the underlying infrastructure, and experience of all users.
2 Floyd
Floyd is a digitally native furniture brand with a mission to change the way people consume, keep, and enjoy their furniture. We create thoughtful products for the way people live today, with a simple online purchase process and easy assembly. Our products are designed in Detroit Michigan and sustainably manufactured primarily in the U.S.
3 StockX
Our global platform provides buyers with unprecedented access to the current culture, while our data-driven, bid-ask model gives buyers real-time visibility to ensure they are paying a fair price. StockX's unique formula has propelled the company to a multibillion-dollar valuation, with 10 million or more lifetime trades on the platform, with more than half of those occurring in the last year. We're only getting started.
The core of our mission is building a team of adventurous individuals determined to make a positive impact on the world. This means challenging ourselves constantly. Stretching beyond the bounds of conventional thinking.
Rockbot is a streaming media platform for brick-and-mortar businesses. We offer background music, digital signage, and video solutions. Business owners customize their catalog of music from our hundreds of out of the box playlists, millions of songs, or engage our custom curation team
Language is an Adventure. 70+ languages with conversation-based language lessons for web, iOS, and Android. Learn Spanish, French, German, and more — download our free app to begin.
7 Openlogix Corporation
OpenLogix is an IBM Premier Business Partner based in the Detroit Metro area. Some of our core practice areas include Enterprise Mobile (Native iOS, Android, or Hybrid Mobile Apps), Application Integration, Cloud Integration, Cloud Migration, API Management, and UI/UX application development.
8 Argo AI
AI is a technology platform company working with leading automakers to deliver a fully integrated self-driving system that makes getting around cities safe, easy, and enjoyable for all. Our team's extensive experience in robotics and artificial intelligence complements our partners' expertise in manufacturing high-quality vehicles at scale to build self-driving technology you can trust
9 AppSmart
Born in the cloud in 2009, AppSmart has grown into the industry-leading standard for IT buying and reselling. Our tightly integrated cloud ecosystem brings together top solutions, the most trusted affiliates, and our team of Cloud Success Specialists to globally enable and support organizations in obtaining desired outcomes.
Signal Advisors is the first IMO with an end-to-end software platform that simplifies every part of your practice. From new business and case design to marketing and commissions, we're building software to make your life better.
These are just the tip of the iceberg of the recruiter jobs available to Michigan residents. To see more recruiter jobs for Michigan residents you can visit the link here