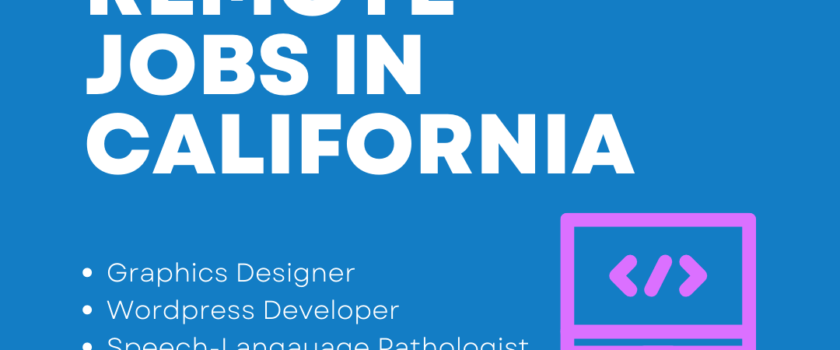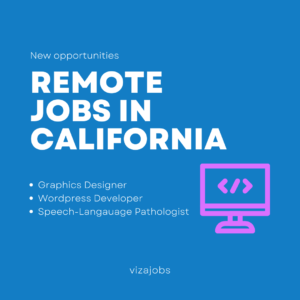 Remote jobs in California is becoming increasingly common. More people are choosing to work from home to raise their family or simply to enjoy the benefits of working without leaving the house due to improved flexibility and rising child care prices. However, there are different industries with prominent remote compatible professions in California.
However, a remote or telecommuting job could be just what you've been looking for if you're planning to change careers, are bored of a long commute, or want to wave goodbye to your office cubicle forever. With this list of remote jobs in California, you might find a meaningful professional path.
Types of Remote Jobs in California
Average annual salary: $59,400
Growth rate: 20%
A translator/interpreter is one of the highly wanted remote jobs in California due to the state's diversity. Both interpreters and translators help people who speak two distinct languages communicate. Translators work with textual communication by rewriting a document in one language into a different language. Interpreters assist clients by listening to and understanding one language and communicating this information to the opposite party in a different language. Both are crucial in business, but they can also work with immigrants, travel companies, and other businesses.
While some translators and interpreters have a bachelor's degree in a foreign language, the sole need is that they are able to communicate smoothly in two languages. They may additionally require knowledge of a particular industry, depending on the nature of the job.
Average annual salary: $52,800
Growth rate: 1%
Remote executive assistants are growing at a faster rate than typical office assistants or secretaries, thanks to the advent of telecommuting. Executive assistants working from a distance arrange documents, send emails, make appointments, prepare letters, and enter data. Furthermore, executive assistants may be given the authority to make small- to medium-sized decisions on behalf of their boss and to handle difficulties without consulting their boss.
Although only a high school graduation is usually required, the nature of the position has led to many executive assistants obtaining a bachelor's degree. Executive assistants, unlike administrative assistants, have years of experience in the area, acquiring industry lingo, supervising the work of other employees, and gaining other in-demand abilities.
Average annual salary: $64,400
Growth rate: 5%
Graphic designers create logos, websites, and other media by combining their creativity, computer software competence, and understanding of client needs. As a result, their work might range from website design and online video to print advertisements in magazines and newspapers. Graphic designers are in charge of developing any information or graphics that aid the sales and marketing teams in their efforts to raise brand awareness.
Graphic designer job requirements vary widely depending on the employer. While many occupations demand a bachelor's degree in graphic design, computer science, or a related discipline, others may simply require an associate's degree, a certificate, or relevant work experience.
Average annual salary: $68,600
Growth rate: 14%
WordPress developers construct and implement websites using the WordPress content management system. They may also create mobile applications and coach clients on how to maintain and improve their websites. Working as a WordPress developer does not necessitate a specific degree. However, many people working in the business have an associate's or bachelor's degree in a computer-related discipline. For more technical WordPress development, such as coding and programming, a bachelor's degree may be necessary. Membership in an organization like the International Web Association can help you get work and advance your career.
Average annual salary: $77,400
Growth rate: 8%
To set budgets for new products and projects, as well as anticipate revenue and expenses, a financial analyst evaluates current and historical financial data. Financial analysts also use data and estimates to create financial models and policies that will help businesses grow and profit in the future.
Most candidates need a bachelor's degree in finance, economics, or applied mathematics to succeed as a financial analyst. Attention to detail, great communication skills, presentation abilities, and several years of experience in finance-related professions are also required.
Speech-Language Pathologist
Average annual salary: $109,300
Growth rate: 27%
A speech-language pathologist is a high-demand remote career in California. Patients with cognitive-communication difficulties, stutters, and other speech abnormalities are diagnosed and treated by speech-language pathologists. A speech-language pathologist not only diagnoses and treats patients, but also teaches family members on the origins and treatments of speech difficulties. They keep meticulous records of each patient's progress and visit with them on a regular basis to help them improve their speech patterns.
To work as a speech-language pathologist, you must have a master's degree in speech pathology as a minimum prerequisite. While an undergraduate degree is not required, many speech-language pathologists study communications before enrolling in a master's program. Almost every state requires a license. Certifications aren't required, but they can help you get a better job.
Average annual salary: $103,000
Growth rate: 32%
A software engineer, often known as a computer programmer or software architect, creates, tests, installs, and maintains software for a corporation. Other responsibilities could include gathering feedback from software users, redesigning software for ease of use, writing user instruction manuals, and writing computer codes.
A bachelor's degree in computer science, software engineering, or another computer-related area is common among software engineers. Software engineers must be fluent in programming languages such as PHP, C++, Visual Basic, and Java in addition to their educational degree. Employers often provide on-the-job training to keep software engineers up to date on the newest software and programming developments.
Average annual salary: $70,600
Growth rate: 5%
A sales department's glue is its sales managers. They ensure that sales quotas and growth targets are met by the team. While a sales manager's specific responsibilities vary depending on the business, most have responsibilities that include creating objectives, designing and implementing a sales plan, coaching salespeople, and reviewing sales representative results.
Most sales managers have a strong sales experience, with evidence of hitting or exceeding their sales quotas regularly. Some sales managers have a bachelor's or master's degree in a business-related subject. However. it is not a requirement.
Business Development Manager
Average annual salary: $73,900
Growth rate: 7%
Business development managers assist in the growth of businesses by performing a variety of duties and processes. They devise a growth strategy that focuses on attracting new customers, boosting customer satisfaction, and generating revenue. They may, however, train new employees to become useful employees, schedule business meetings with clients, and perform market research to determine consumer demands in their field.
A bachelor's degree in business, business administration, or a similar subject is required to work as a business development manager. Other abilities required for success in the job include superior time management, the ability to create customer relationships, and knowledge of marketing and sales. The level of experience required varies by position, but most successful business development managers have worked in sales, marketing, or business for five to ten years.
Customer Service Representative
Average annual salary: $64,500
Growth rate: 1%
Customer service reps give front-line support to clients. As a result, responsibilities may include answering inquiries and concerns, dealing with complaints, providing product and service information, processing returns, accepting orders, and issuing refunds.
For an entry-level career, a customer service representative usually only needs a high school diploma. Employers typically provide on-the-job training to ensure that customer service employees have the skills they need to succeed.
When deciding on a career path, keep in mind not only the average wage, but also whether the field interests you.  Consider existing talents too. To get a virtual job, you don't necessarily need any prior experience or job-related abilities. However, any abilities or prior knowledge you have will be beneficial.
If you don't have any past experience, think about the type of background businesses look for when hiring new employees, as well as the competition you'll face. To be a data scientist, for example, you'll have to compete with people who have degrees in math and computer science. Leading them to have leverage over you.
Virtual working has hundreds of California remote job ads in a variety of industries and fields of expertise. Making it easier and your next remote or telecommute job is just a click away. Start looking for remote jobs in California that will help you advance your career today.