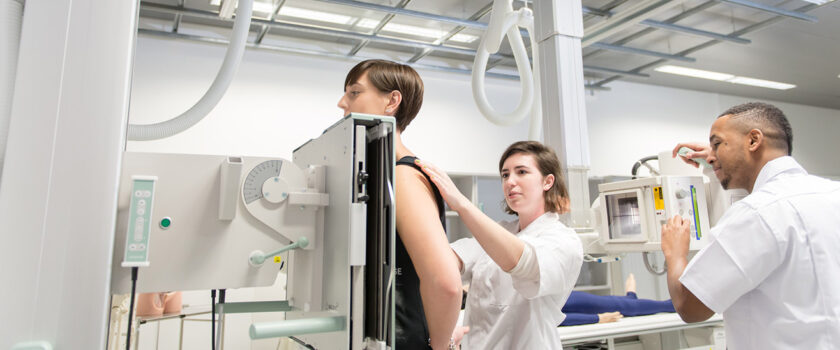 If you are wondering how much a radiologist assistant earns in the United States of America, you have come to the right place. We will provide you with all the information on radiologist assistant salaries around the United States and licensure requirements. You will also find helpful information to assist you in navigating through your career.
In the United States of America, the average annual salary of a radiologist assistant as of 2023 is $94,170, with an hourly pay of $30.64. Typically, the yearly average income range for a radiologist assistant may also lie between $85,865 and $104,216, depending on the state where a radiologist assistant is practising. They also get an average bonus of $3,354 which ranges from $2,700 – $4,509,
Furthermore, the salary of a radiologist assistant is affected by many factors, including education, certifications, additional skills, speciality, location and years of experience.
However, the national average of each state varies as some states pay higher salaries than others. One such state is California which also has a reputation for high compensation for healthcare professionals.
In addition, more cities in Texas pay an average salary of $95,000 or above, thus making Texas's radiologist assistant salary one of the highest states in the country.
On the other hand, if you desire to earn very high salaries, you should consider working in cities, as cities are home to many hospitals and health systems. It is also important to note that the cost of living in these places is high and may consume a substantial chunk of your income.
For example, the current cost of living in California is 39% higher than the national average. Housing is 96% higher than the national average, while utilities are 28% higher.
Cities With The Highest Paying Radiologist Assistant Salary
San-Franciso, CA – $117,713

New York, NY – $113,287

Boston, MA – $106,101

Washington, DC – $104,830

Chicago, IL – $99,904
Who is a Radiologist Assistant?
Radiologist assistants (RAs) are advanced-level radiographers. They undertake diagnostic imaging procedures such as CAT scans and x-rays. They also work under the supervision of a radiologist to provide patient care during and after radiological procedures. These professionals examine and manage patient care while assisting radiologists with invasive and noninvasive treatments.
Additionally, their duties may include diagnosing and treating injuries or diseases. Radiologist assistants perform advanced techniques and are required to work with diagnostic imaging equipment such as:
X-rays

Magnetic Resonance Imaging (MRI)

Mammography

Computed Tomography
They can specialize in one area of radiology, which is typically more lucrative. However, many radiologist assistants do not specialize; such professionals must have diverse skill sets and medical knowledge to deal with patients suffering from a range of ailments, illnesses, and medical issues.
How to Become a Radiologist Assistant
To become a radiologist assistant, you must complete the academic and on-the-job training requirements. The first step is to enrol in a formal Radiology Assistant program that will allow you to receive a certificate, an associate degree, or a bachelor's degree. The length of these programs varies based on the sort of program chosen, but the most popular is the two-year associate degree.
However, to become a Registered Radiologist Assistant (RRA), you must complete a 4-year bachelor's degree program to become a certified radiologist assistant. Programs specifically designed for radiologist assistants are ARRT-approved and only available to specific universities.
According to the ARRT website, program recognition isn't permanent for schools as they must reapply for ARRT recognition every three to five years.
Schools recognized by the ARRT to run the radiologist assistant (RA) educational programs:
Loma Linda University, California.

Quinnipiac University, Hamden, Connecticut.

Weber State University, Ogden, Utah.

Rutgers – The State University of New Jersey, Newark, New Jersey.

The University of North Carolina at Chapel Hill, North Carolina.

Midwestern State University, Wichita Falls, Texas.
Radiologist assistants will need a professional certification from the ARRT to practice. Certification requires continuing education every two years to remain valid. In addition, you will have to pass an association certification exam and obtain one year of clinical experience while adhering to the AART ethical standards.
Students can apply to take the ARRT exam up to three months before their bachelor's graduation. Candidates for certification will get their official scores three weeks after passing the exam. They will also be able to start working as Registered Technologists if they pass the exam. If a candidate fails the exam, they are allowed two further attempts.
Because the radiologist assistant needs academic and on-the-job training, professionals must also work as radiologic technologists to gain at least two years of full-time work experience before advancing to the RA program. In addition, they are required to have an advanced cardiovascular life support (ACLS) certification.
SEE: Radiology Technician salary 
However, in many states, additional licensing is required to practice.
Information on licensing for radiologist assistants in the US
More than 75% of states require licensing to practice. Furthermore, licensing criteria differ by state, so you will need to check with your local health board for specifics in the area where you intend to practice.
The ARRT body is also responsible for establishing the standards and regulations that guide many states in their radiology assistant licensing procedures. The two most common requirements are completing an approved ARRT radiologist assistant program and getting certified in ACLS.
Each state also requires licensure renewal periodically, which may differ from one another.
Listed below are the states that require licensure to practice, including the links to licensure. You will also find each state's information regarding radiologic technologist licensure, certification, or recognition on the site links.
States That Require Licensing
If your state is not listed here, it means you do not need licensure to practice. You can, however, refer to the state's radiation control program for information on radiation-emitting equipment standards.
Recap
You must follow these steps to become a radiologist assistant.
Firstly, become certified and licensed as a radiologic technologist.

Secondly, gain experience as a radiologic technologist.

Thirdly, complete a radiologist assistant program and a preceptorship.

Lastly, gain certification and state licensure(where necessary).