Seamless delivers the world's best sales leads. Through our product, we help sales teams maximize revenue, increase sales, and easily acquire their total addressable market using artificial intelligence; by development of a robust real-time contact and company search engine as well as a suite of technically-advanced tools to support sales and lead generation. We have been recognized as one of Ohio's fastest growing companies and have been recently ranked No. 7 in LinkedIn's Top 50 Startups of 2022, featured in Forbes as #1 Software company in Ohio in 2022, and on G2's "Top 100 Highest Satisfaction Products for 2022" list!
The Opportunity
The Senior Data Analyst will be a key member of the Engineering Product and Development Team reporting to the Director of Data Operations. This individual will help us better interpret our robust datasets to maximize our internal operations, as well as provide data-driven decisions for product growth. The Senior Data Analyst will also help use data for elevating important executive insights, optimizing our AI/ML logic, and improving overall data coverage and accuracy. This individual will work with a wide range of datasets and collaborate across the various internal business verticals at Seamless.
Responsibilities:
Manage and execute data analysis initiatives to drive product updates, enhancements and fixes.
Identify key internal performance metrics and create automated reporting/analysis for measuring success.
Work closely with our data analytics platform SME (Product Ops) to maintain and optimize those platforms, including Gainsight (CX and PX), Segment, Hotjar, and Google Analytics.
Work with Business Intelligence software, such as Tableau.
Evaluate and assist in decision making for any new analytics and product data platforms to enhance our analytics tech stack.
Manage development of data resources, gather requirements, organize sources, and support tagging and measurement surrounding product launches.
Build and scale our product analytics team, with opportunities to lead and manage the team including owning data best practices and our overall data taxonomy.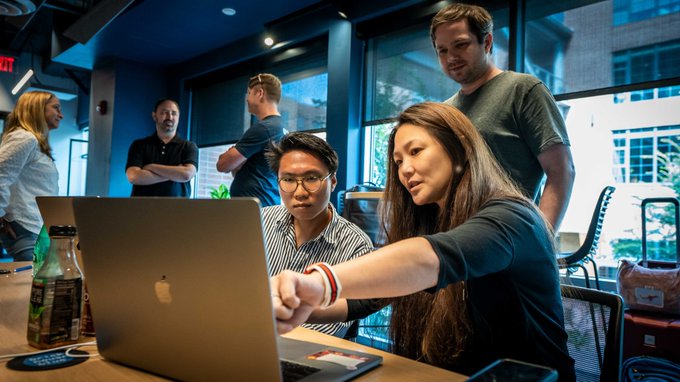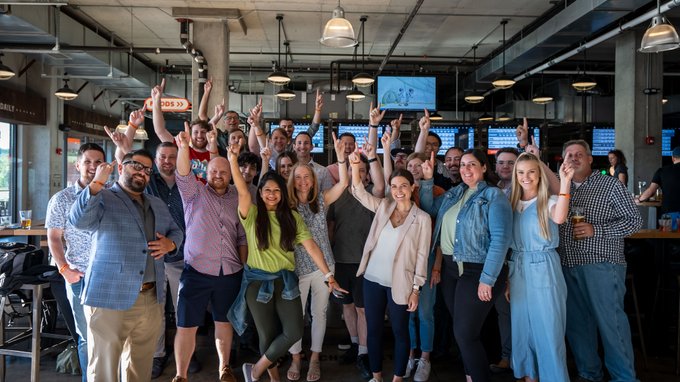 Experience and Skills:
Bachelor's degree in Analytics, Mathematics/Statistics, Computer Science or related field or equivalent professional experience required.
4+ years of experience in Data Analytics, with an interest in sales and sales-enablement tools.
Experience working in software and digital products.
Fluency in Structured Query Language (PostgresSQL, MySQL, MSSQL, Presto, etc.) and working with large relational databases.
Experience leveraging Data Visualization Tools such as Tableau, Qlik or PowerBI for creating dashboard analytics.
Top notch organizational skills and ability to work within processes, as well as develop and optimize processes.
Thorough attention to detail and able to generate insights from large datasets.
Strong verbal and written communication skills.
Ability to work independently, manage multiple priorities / projects and pivot between responsibilities in a fast-paced, high-growth environment.
Ability to collaborate with team members and execute on project plans that require input from others on the team.
Exemplary personal and professional integrity and business ethics.
Strong technical understanding and experience implementing tagging and strategy for software and/or online product analytics. Analytics certifications are a plus.
Experience with our current analytics stack is a plus: Google Analytics, Tableau, Segment, Gainsight, Hotjar (or similar platforms)
Practical understanding of statistical analysis methods a plus: Anomaly Detection, Regression, Segmentation/Clustering, etc.
Familiarity with AWS Cloud Services a plus
Role Details / Example Projects:
This role will entail working with teams throughout the company and with various leaders in each department. This includes leading as well as supporting items such as the following:
Enhancing product data through improvement in our data algorithms for things like data accuracy, recommendations and more.
Optimizing list building processes and working with our data team to develop target lists for sales and marketing.
Evaluating and improving sales conversion metrics through data analysis.
Identifying new marketing opportunities through data analysis.
Developing and optimizing ROI reports for internal use as well as end-users.
Supporting development and optimization of user dashboards for metrics analysis.
Evaluating and improvement core SaaS business KPIs such as churn, conversion rates and renewal rates,
Evaluating and optimizing pricing strategies for the product and business,
Evaluating product metrics to optimize product workflows and new feature opportunities.
And more…