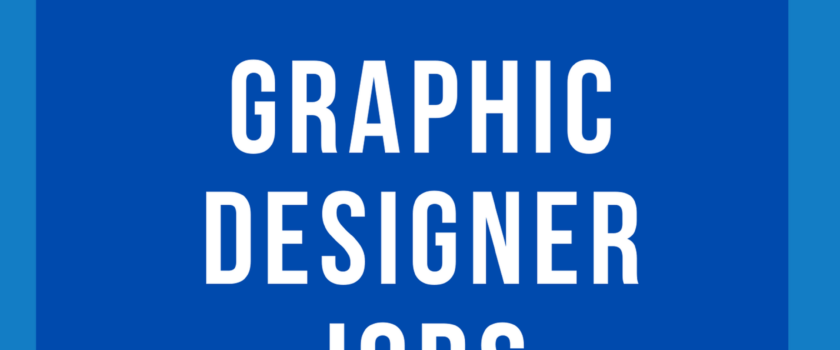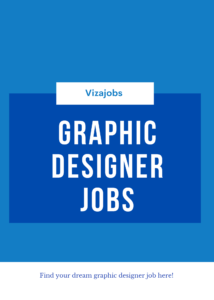 Hello friend! You're here for a reason and trust me, you made a very good decision stopping by. Yes I know you've been job hunting and in search of graphic designer jobs. Just like always, I am here to save the day once more. 
In this article, you will find several graphic designer jobs that you probably never knew existed. I'll also take it a notch higher by letting you in on major challenges with the job. Just before we jump right in, you need to be sure you're on the right track. Yes, you should know what graphic designers do on the job. Let's find out.
About Graphic Designer Jobs
Graphic designers use a variety of design components to generate artistic or decorative effects to communicate ideas by combining art and technology. For commercials, brochures, publications, and corporate reports, they create the overall layout and production design. This normally begins with the creation of rough sketches of design concepts, either by hand or with the use of a computer software.
The ultimate goal of a graphic designer is to make the organisation that hired them well-known. They transmit a certain idea or identity to be utilised in advertising and promotions by employing text, images, and a range of media. Fonts, size, shapes, colours, print design, photography, animation, logos, and billboards are examples of media.
Graphic designers frequently work alongside other graphic designers, digital marketers, multimedia animators, programmers, art directors, and web designers on projects. When it comes to incorporating text into layouts, they work closely with copywriters who create the phrase and select whether the words will be used in headlines, paragraphs, lists, or tables.
The field of graphic design is quite competitive. Sure, if you have years of expertise, landing great tasks is rather easy. However, from the perspective of an entry-level designer, the market appears to be entirely different.
Types of Graphic Designer Jobs
While graphic design jobs don't often pay as well as jobs in finance or business, they're a great option for anyone who wants to combine their passion for art with their knowledge of technology and a talent for project management and general business. If this describes you, do yourself some good by checking out the list of graphic designer jobs below.
Average annual salary: $115,700
Creative directors are in charge of monitoring a company's or brand's creative vision and ensuring that vision is reflected in everything their team develops, whether it's an advertising campaign, fashion line, video game, or magazine. They may also be entrusted with establishing their department's budgets and timetables, as well as managing client relationships, depending on the size and breadth of their firm.
Average annual salary: $85,000
As an art director, you'll need to be able to lead and delegate at all times. You can improve the appearance of the facility you manage by advising on different art styles and elements used in a piece of art. It's critical to be approachable and communicate effectively. Each work of art will appeal to a specific audience, thus it's important to view several versions of the same item based on prospective target groups.
While creative directors are responsible for steering their organisation's creative direction, uniting their teams, and cultivating a healthy work environment, the art director is responsible for carrying out the details of the project or projects at hand. Art directors are in charge of leading their creative teams through the stages of production, editing, and final execution once an idea has been presented. Unlike a creative director, they have the ability to create at any stage along the process.
Average annual salary: $55,200
As an illustrator, you will be able to showcase your passion for art through a diverse set of skills. From producing graphics for books to piecing together storyboards for various marketing campaigns. Title pages for books and various marketing presentations for announcements or groundbreakings are frequently created by illustrators.Your key focus on the job ranges from ensuring the clients' vision is supported, completing website digital editing and collaborating with the marketing and management departments.
Average annual salary: $59,800
You will be the creative brains behind advertising, video structures, and graphics as a multimedia animator. It is critical to have a creative mentality and to work well with others. You must be able to work on a variety of creative design platforms. Working with coworkers and clients will be a daily occurrence for you.
Creating instructive films, commercials, and other media content, conducting interviews are just a few examples of job responsibilities.
Average annual salary: $59,200
You will demonstrate your skills in designing various campaign and corporate logos as part of your everyday responsibilities that require creativity. It's critical to be able to manage multiple projects at once and to be flexible with your schedule. You'll have the chance to assist businesses in communicating their brand through first impressions and advertising.
Interior Spatial Designer
Average annual salary: $86,400
As an interior spatial designer, your main goals will be to organise furniture, arrange colour schemes, and give a space personality. Adding your personality to your work will demonstrate to clients that you care about what you do, which will improve customer connections and satisfaction. You will love every day at work if you keep an open mind.
Average annual salary: $60,000
As a layout artist, you'll be able to create both visual and digital villages. From advising on popular design trends to organising layouts for company year-end presentations, we've got you covered. This career will benefit from your leadership and distinct approach.
Average annual salary: $52,200
Web designers are frequently in charge of all aspects of website location systems. Understanding the ins and outs of website material and manipulating it is critical if there are issues about backlinking or the style of a website. Scheduling blog posts, press releases, and other digital content will become second nature to you.
Average annual salary: $73,100
One of your key responsibilities as a brand identity designer will be to determine a brand's message. A persistent focus will be to build honest client relationships. You'll attend meetings to ensure that your client's brand is properly represented. Because you will be working closely with clients on a daily basis to grasp their brand vision, communication is essential in this position.
Freelance Graphic Designer
Average annual salary: $55,600
As a self-employed designer, you will have complete control over which projects you take on. It's one of the perks of working for yourself. It's critical to be able to focus on numerous projects at the same time. Because you'll be dealing with a variety of clients with diverse brand identities, organisation is essential.
The following are examples of job responsibilities:
Making connections with potential clients

Fully completed design projects

Conceptualising imagers

Keeping in touch with architects to keep blueprints, dimensions, and other design information up to date
Challenges with Graphic Designer Jobs
Just before you smile, you need to know something that might cause you heartbreak. Graphic designers' employment is expected to expand 3% between 2020 and 2030, slower than the average for all occupations, according to the Bureau of Labour Statistics. So, whatever you do, please play smart. Try building capacity so these possible challenges have nothing on you.
Juniors are in short supply
It's difficult to think of a more objective rationale. True, the industry's demand for juniors isn't exceptionally high. It can get even worse if you don't have the right degree to get your foot in the door.
Fortunately, there is still reason to be optimistic. Clients and firms looking to hire place the greatest emphasis on your abilities, which you may enhance. You must not only possess skills, but also exhibit them in such a way that others will notice them. This brings us to our next issue.
Start your jobs search HERE
Designing in General vs. Designing in Specific
Even if you've checked all the boxes, you might be having trouble landing even the most basic employment. It's possible that the explanation is due to the services you provide.
The discipline of graphic design has expanded tremendously, and many job openings now require UX, UI, or product designers (instead of a general one). As there is such a strong need for expert designers, deciding on a path may be beneficial.
Despite slow job growth, graphic designers are expected to have roughly 23,900 opportunities each year on average during the next ten years. The majority of those opportunities are projected to emerge from the need to replace people who change occupations or leave the workforce for other reasons, such as retirement.
There's no doubting that the employment market for graphic designers is tough you've probably experienced it yourself. With well-directed work and ingenuity, though, finding your place beneath the Sun is more than feasible.
I recommend that you be open to new possibilities and consider adjusting your technique to gain an advantage over the competition. Best of luck in your career search!