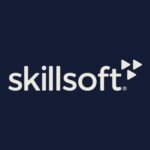 SkillSoft
About the Company
SkillSoft Public Limited Company provides e-learning and performance support solutions for enterprises, government, education, and small to medium-sized businesses worldwide.
Its products include SkillChoice Multi-Modal Learning Solutions that provide resources to support formal training and informal performance support needs; SkillPort, a
learning management platform that enables organizations to manage their e-learning programs; SkillSoft Dialogue, a virtual classroom platform designed for the assembly and delivery of live and on-demand learning sessions; KnowledgeCenters, which are prepackaged learning portals that allow learners instant access to content; Business Impact Series titles, which are audio-driven dramatizations of workplace business problems and related solutions; Challenge Series titles that are interactive case studies focused on content analysis, problem solving, and decision making; Business Skills Courseware Collection comprising 2,200 courseware titles and simulations encompassing management/leadership, project management, sales and customer-facing skills, business strategy/operations, finance, and human resources; IT Skills and Certification Courseware Collection, which includes 2,450 courseware titles encompassing software development, operating systems and server technologies, Internet and network technologies, enterprise database systems, and Web design; Desktop Skills Courseware Collection consisting of approximately 800 courseware titles to assist professionals who rely upon desktop applications and also supports industry certification; and Legal Compliance, Federal Government Compliance, and Environmental Safety and Health Courseware Collection designed to address federal requirements that govern federal employees. It also provides online mentoring services, IT and business books to online subscribers, executive content services, and professional services. SkillSoft is headquartered in Nashua, New Hampshire.