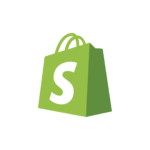 Shopify
About the Company
Shopify is a cloud-based, multi-channel commerce platform designed for small and medium-sized businesses. Merchants can use the software to design, set up, and manage their stores across multiple sales channels, including web, mobile, social media, marketplaces, brick-and-mortar locations, and pop-up shops. The platform also provides merchants with a powerful back-office and a single view of their business.
Shopify offers online retailers a suite of services including marketing, customer engagement, payments, and shipping tools to simplify the process of running an online store for small merchants. They launched an application programming interface (API) platform and App Store that allows developers to create applications for Shopify online stores and then sell them on the Shopify App Store.
The Shopify platform was engineered for reliability and scale, making enterprise-level technology available to businesses of all sizes. Shopify currently powers over 800,000 businesses in approximately 175 countries and is trusted by brands such as Tesla, Red Bull, Nestle, GE, Kylie Cosmetics, and many more.
Shopify was founded in 2004 and is headquartered in Ottawa, Ontario, Canada.