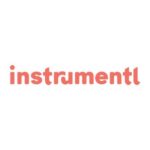 Instrumentl
About the Company
Instrumentl is evolving rapidly. You'll always have new challenges and opportunities to grow in your role here – you won't be bored! You'll be the 39th member of our small but mighty team, playing a huge part in shaping our culture for the years and teammates to come.
At Instrumentl:
– We're customer-focused. We routinely seek feedback from our customers to improve the Instrumentl experience for everyone.
– We love to experiment. Our team is constantly generating new ideas and iterating to see what works – ideation and experimentation are key values.
– We're approachable and collaborative. Everyone has a voice, and we're all building Instrumentl together.
– We kick it every day with some of the nicest people in the world. No joke, our customers are often on the front lines educating kids, saving endangered species, and restoring watersheds. In helping them take advantage of Instrumentl's technology, you're helping them move the world forward.