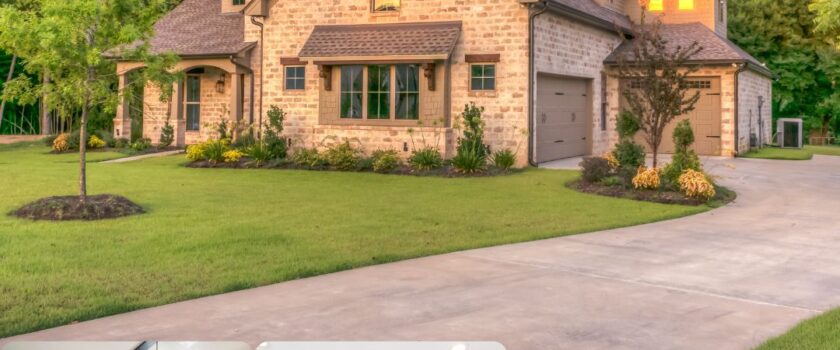 One of the most striving career paths is the real estate industry. Real estate provides a diverse range of vocations, many of which have the potential to earn a high salary. Most of the best paying jobs in a real estate offer well over $100,000 annual salary.
The industry offers many jobs for those interested in investment or self-employment opportunities. Opportunities in the property sector are varied and challenging. They also come with lots of exciting roles in a competitive and growing industry. One thing is certain, you can "be your own boss" while at it.
It is important to note that many real estate jobs require licensing continuing education, professional certifications or degrees. In this article, I have listed some of the best paying jobs in real estate.
Best paying jobs in real estate
Real Estate Broker
Average salary: $72,626 per year
A real estate broker is a person permitted by the law to negotiate and organize real estate dealings.  Real estate brokers find interested buyers and assist purchasers in finding properties that meet their needs. They also assist sellers in pricing their properties in line with market values. They also supervise real estate agents who handle some of the purchasing and selling. Real estate brokers need State licensure to practice in this field.
Real Estate Agent
Average salary: $85,081 per year
Real estate agents are those who sell and acquire property. A large amount of an agent's income comes from commissions collected on sales and leases. The commission charged by an agent is typically between 1% and 5% of the total sale price. However, a top real estate agent can earn well above $100,000. This is usually determined by the real estate agent's location and the property market. Some states require a real estate agent to get licensure to practice.
Realtor
Average salary: $78,447 per year
A realtor helps a customer buy, sell, or rent a property such as commercial buildings, residences, or land.  Most realtors operate on commission. Realtors carry out market research and analysis to identify competitive listing pricing. They also take clients on property tours to help meet the demands of their clients, ensuring they stay within the client's budget. Realtors also negotiate deals on their client's behalf and provide the legal paperwork required to conclude sales.
Real Estate/Property Investor
Average salary: n/a
Property investment is becoming a prominent career path in the real estate industry. A real estate investor is someone who invests money in real estate. To make a profit, you acquire and sell properties, manipulate their valuation, collect rents, and lobby politicians and government land-use authorities. You can work as an individual investor, with a partner, or as part of an investor network. The money property investor make depends on the number of property investments they have.
Mortgage Loan Officer
Average salary: $152,639 per year
Mortgage loan officers help buyers navigate the mortgage procedure when they buy a house or property. They also examine several loan choices and provide them to consumers to guarantee they discover the finest solution for their specific financial circumstances. Additionally, a mortgage loan officer requires a licence in their state. They also need to be nationally accredited.
Real Estate Lawyer/Attorney
Average salary: $95,7019 per year
A real estate attorney, sometimes known as a real estate lawyer, is a lawyer who focuses on real estate law. This necessitates further licensure in addition to passing the bar test.
Real estate attorneys can represent either the buyer or the seller. In some circumstances, the mortgage lender will also have their own attorney participating in the transaction.
They analyse documents submitted by other parties and ensure that the transaction is to your advantage. They can also oversee the closing procedure.
 Compliance Specialist
Average salary: $82,644 per year
Compliance specialists are professionals employed by a developer or commercial firm. They guarantee that all legal requirements for transactions and development are met in compliance with local regulations. They also conduct audits when a corporation is accused of breaking the legislation.
Real Estate Appraiser
Average salary: $62,521 per year
A real estate appraiser inspects properties and offers an estimate of their value. Potential investors can utilise this information. Prospective lenders can also use it as part of the mortgage approval process. A real estate appraiser also requires a certification to practice.
Property analyst/Real Estate Analyst
Average salary: $61429 per year
Property analysts conduct financial analysis in support of a property's financing, purchase, marketing, and leasing. They provide expert guidance to real estate corporations and firms and are responsible for minimising risks and ensuring the stability of their investment portfolios in order to increase their holdings.
Real Estate Marketing Managers
Average salary: $71,795 per year
Real estate marketing managers are in charge of creating, promoting, and maintaining their company's brand in order to create revenue. To make a profit, residential and commercial buildings require individuals to live and work in them. This is where the marketing manager comes in to grab the marketplace's notice and convert potential purchases into renters. To execute effective campaigns, marketing managers must have a strong understanding of the real estate industry as well as be very creative. A successful marketing manager can expect to earn an annual salary of $115,000.
Check out this Real Estate Manager vacancy
Escrow officer
Average salary: $58,746 per year
Escrow officers handle real estate transactions, making sure that all documentation is completed and that all legal criteria are followed. They also educate house purchasers on all areas of the real estate acquisition process. Escrow officers earn a percentage of the final sale price, so their income potential can depend on their location and the cost of properties they work with.
Property accountant
Average salary: $65,832 per year
Property accountants handle basic accounting for businesses or developers. They oversee financial records, manage budgets, and reconcile accounts. They may also meet with persons engaged in all stages of building and sales, such as developers, attorneys, and local politicians, on behalf of their company to verify that all legal requirements are satisfied.
New Home Sales Consultant
Average salary: $78,952 per year
A new home sales consultant works for a real estate developer and promotes newly built houses to prospective customers. They are also in charge of delivering tours of the model homes and describing all of their features.
Consultants also seek out new clients, whether through networking events or recommendations. Because they act as the face of the organisation. The  role of a home consultant needs a high level of professionalism.
Conclusion
There you have it, If you think this career path is for you – sign up with us. We have remote jobs in the real estate available for you.