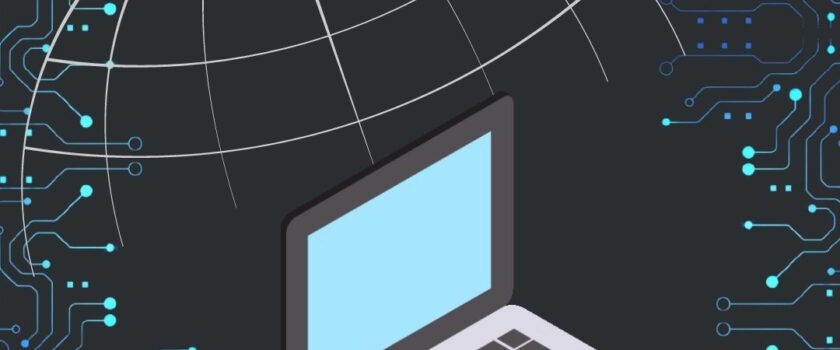 If you desire the independence that comes with being a freelancer while getting compensated heavily, then the web developer job is the right fit for you. 
As a freelance developer, you will have the option of choosing your web developer jobs, including the flexibility to work remotely on your terms. You will also have the opportunity to work with leading Fortune 500 companies and startups.
Because web developers are in high demand, investing in web development freelancing has become one of the fastest ways to become a millionaire. Additionally, contract salaries are frequently high at an average annual salary of $75,889.
With the popularity of remote working, more businesses resort to hiring freelance web developers rather than in-house web developers. Additionally, many business owners prefer to hire freelance talent, especially for one-time jobs.
Freelancing is appealing to many who want to earn an additional income while working an onsite or hybrid full-time employment.
What is a Freelance Web Developer?
Freelance web developers are independent professionals who develop web applications using a client-server model. They may work from home, shared workspace, or libraries, just as long as there is an internet connection.
Related Article: Insights on the Web Developer Career
Web developers should have expert knowledge of applications used for client and server applications as well as client-server communication. These applications are:
HTML

CSS

JavaScript

PHP

ASP.NET (C#)

Python

Node. js

Go

Java
How to become a Web Developer Freelancer
The first step in becoming a freelancer is determining the kind of services you can/want to offer as a freelance developer. There are various sectors of web development such as:
The front-end development focuses on what a user sees when using a website or web application

 back-end development which focuses on the server side

Full-stack which focuses on the versatility of both the front-end and back-end development.
Read: How to Become a Web Developer in 5 Easy Steps
Secondly, you will need to gain relevant technical, soft and business skills needed to strive in the industry as a freelancer. Having related skills outside the main core of your work will land you more jobs, as most clients may not necessarily want to hire extra hands; however, some freelance web developers may employ the use of other professionals to get the jobs if such is the case.
Some of the needed skills may vary across SEO, testing and debugging, micro copywriting, responsive design, fundamentals of servers, databases, cybersecurity, analytical skill and many more.
Thirdly, you will need to gain relevant experience. These experiences will help you polish your coding skills, and build your brand and portfolio, thus, leading to more clients. One of the easiest ways of gaining experience is by taking volunteer jobs. It will also help you decide what kind of web development projects suit your skills best and how to tackle difficulties. Additionally, you can build extensive independent experience. One of such many ways is by:
Building a CMS website for personal use or for free to businesses

Redesigning or improving an existing website

Contributing to open-source projects

and many more
Lastly, build a portfolio website that showcases all your projects and experiences. You should also include testimonials of clients, this will establish an impression on prospective clients.
Platforms You can build Your Portfolio
Here are some of the websites where you can build your portfolio as a freelancer:
Click here to learn how to build your portfolio
Legit Platforms Where Freelance Web Developers Can Find Job
More freelancing markets are springing up each day, each with its unique set of skills and specialisations. These markets are filled with clients looking for anything from new landing sites to improved user interfaces. You can even find some of the top Fortune 500 on some of these websites. Below, I have compiled a list of some of the freelance markets you can find jobs as a freelance developer easily.
Fiverr is a platform that enables freelance web developers to establish their charges based on their skill level. The platform is suitable for all levels of web developers, from junior to experienced.
While this is typically a website where smaller projects are found, Fiverr's vast clientele assures that there is no scarcity of contracts for all skill levels.
With over 12 million registered users selling their talents and services, UpWork is one of the largest freelance websites. The platform provides extensive visibility and access to a vast database for all freelance web developers.
The disadvantage of having such a huge user base is the strong competition on the platform. Some web development specialists may offer lower-priced services to obtain jobs. This makes competing for individuals with less experience more challenging.
GitHub serves as a job platform for those with technological skills. It's unique as it enables developers to collaborate and help one another with their projects. Many clients utilise this site to find new employees. Furthermore, the website is a must-visit for every freelance web developer eager to broaden and share their skills.
Gun.io connects clients all around the world with freelance web developers with a high level of technical skills. The platform follows a rigorous selection procedure to identify the top freelancing web developers.
They have an extensive list of areas of specialisation such as iOS, Android, LAMP, .NET, Java, C#, C++, Swift, Ruby on Rails, Scala, Ruby, PHP, Python, Django, Javascript, Objective-C, Node.JS and project management.
Freelancers that pass the screening process can fully immerse themselves in one of several specialities to master their skills.
Stack Overflow is a technical forum for programmers and web developers seeking technical solutions. Developers of various skill levels will ask and answer any programming language questions you have.
Stack Overflow is not only one of the largest and most trusted developer communities on the web, but it is also a reliable job board. The platform regularly posts web development contracts for all skill levels.
Gigster selects the finest freelance web developers for their projects and approves them based on a set of criteria. Once chosen, AI will match the freelancer with a project that is a good fit for their skills.
The gigster is an excellent tool for more experienced web developers to demonstrate their web design skills. Gigster also gives valuable experience by allowing you to collaborate with other talented web developers to polish your abilities.
Hirable is a dedicated platform for developers, by developers. They link freelancers with projects from all over the world.
Hired connects freelance front-end web developers with prospective clients. The website's algorithm looks for jobs that match your abilities and tastes.
When the algorithm connects you with a potential customer, they can request an interview to learn more about the project.
Web developers may use this technique to select the best contract for their needs depending on their skills.
10x Management is a tech talent-based platform that connects experts with remote employment. The firm is the world's first tech talent agency, providing MNCs with the top IT workers available. They provide freelance web developers, programmers, data analysts, and other specialists to clients worldwide.
The organisation sifts through hundreds of portfolios and applications to choose a few suitable freelancers to join their team and work with brands like LucasFilm, The White House, The World Bank, Microsoft, Google, and many others.
The selections are incredibly competitive, but if you are chosen as a member of their workforce, you will be compensated well.
Working Not Working is a high-quality freelance marketplace. The platform only accepts the most skilled and knowledgeable freelance, web developers. They exclusively hire for the world's most inventive corporations, such as Apple and Facebook.