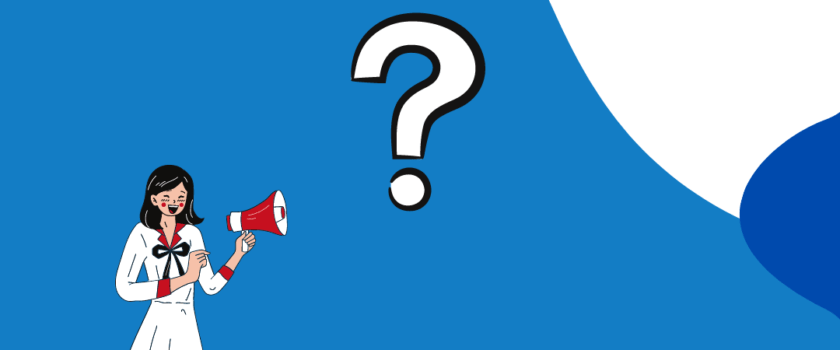 Employee spotlight questions are very useful tools for internal engagement in the corporate environment. However, a poorly constructed one could do more harm than good. When done correctly, employee spotlights may be a tremendous tool for building trust among coworkers, prospects, and consumers.
One of the most important things an organisation can do to keep employees engaged is to foster true ties among coworkers. Many firms rely on company newsletters and internal memoranda, especially in the digital age. With so many of us working remotely, it's also a wonderful way to keep everyone informed about what's going on at work without having to convene a large staff meeting.
This content is frequently published on the company's website and highlights a single employee's tenure with the company, including anniversaries, accomplishments, personalities, and successes.
Why Employee Spotlight Questions?
Building a Significantly Trustworthy Company Image
Employee spotlight questions are an important part of any company's branding strategy. Why? Because prospects are applying to work for your company for 40 hours or more per week for numerous years.
That is a substantial commitment. A job description and a careers website are two of the most important tools they can use to make their decision. Candidates are increasingly requesting that companies provide them with insider information about what it's like to work for them and the team culture.
Candidates will be better-educated or more informed about whether your organisation and job are a good fit for them if you provide internal employee spotlights to them at various stages of the recruiting process.
See: How to a lasting company identity
Building Trust among Employee
The ultimate goal of employee spotlight questions is to foster employee trust while also providing recruit prospects with further information about the company and the people they may be working with in the near future. You can easily put a face to your company by sharing first-hand experiences and tales from your employees. 
When employees feel valued and respected, their productivity rises. Employees are also more likely to tell others about the excellent company for which they work, which improves employee retention and loyalty.
See: Building trust in the workplace
Offering employee spotlight questions increases the trustworthiness of your company to others (from employees to customers), potentially increasing traffic, revenue, and retention.
Designing the ideal Employee Spotlight Questions
If this happens to be your first time spotlighting your employee, fear not, cos we have you covered! All you need to do is follow this 10-step guide and trust me, you'll love the outcome. 
Step 1: Feature Your Best!
While most firms will have "star" performers with whom everyone is familiar, it is critical to highlight a varied variety of team members and personalities. Introduce employees to various departments, highlight a recently promoted supervisor, or simply shine a focus on a terrific colleague whose contributions might otherwise go undetected to help them get to know one another.
It would be foolish to waste your best man's time in the spotlight! Make certain you're asking the RIGHT QUESTIONS!
Step 2: Conduct an Interview
Asking the right question isn't enough to get the "right" answers. Conducting a formal interview would be your best bet here. It could either be physical or done virtually. However, be sure that no information goes unrecorded. To be spot on with information accuracy, I would recommend a recording device. Maybe a tape recorder, audio recorder or even a video camera. Do not forget your notebook and pen to jot down vital points that may form the framework of your piece. 
Step 3: Talk about the employee's career path
When candidates are applying for positions at your organisation, it can be beneficial for them to hear how current employees gained their jobs. Provide in-depth comments from employees who disclose what they did before applying to your organisation to candidates. The articles also give applicants some pointers on how to prepare for your specific hiring procedure.
See: What to do before applying for a job
Step 4: Highlight the day-to-day activities for crucial roles.
Make a substantial part dedicated to the day-to-day activities of staff in various roles. Pay attention to their roles. For example, you could concentrate on developer positions because they are among the most difficult to fill. It's time well spent generating employee spotlights to bring in more prospects for difficult-to-fill tasks or open opportunities that are a top priority.
Step 5: Talk about the company's leadership
Many prospects want to know what the company's management and leadership is like. They wish to have assurance that taking on a job with your company does not translate to walking into fire. Ask questions that would require the employee interviewed to talk about the company. It is usually regarded as more credible when it comes from the mouth of a fellow staff.
See: Steps to building an efficient leadership team
Step 6: Feature your new hires
Interviewing a new employee is not the same as interviewing your CEO. New employees have a distinct and relevant perspective to offer candidates, even if they lack long-term experience or a complete understanding of the company's culture. "What was the most difficult difficulty you encountered throughout your onboarding?", "How are employees enabled to help build or participate in the workplace culture?" and "How did you handle this challenge?" If candidates know what to expect, they will be more prepared for the role.
See: Tips to interviewing new employees
Step 7: Add credibility by featuring an entire team
While the organisation as a whole has a culture, each team has its own distinct subculture. To demonstrate this, develop a series of video employee spotlights featuring multiple members of a given team to give the prospect a better idea of who they would be working with.
See: How to create an employee spotlight video
Step 8: Try out a company wide spotlight
Create a company-wide film to provide candidates a comprehensive look at your company's personnel and culture. This enables you to include sound snippets from a variety of employees as well as display images of your office and team. Although it takes more time and effort to create, the return on investment is well worth it.
Step 9: Promote! Promote!! Promote!!!
There's never too much publicity or promotion for your content. Work with the marketing and publicity team to craft a strategy that helps the spotlight created reach its ideal audience. Without promotion, all your hard work could be futile.
Employee spotlight questions are a terrific method to highlight the fantastic staff that is responsible for your company's success. Companies that showcase their human labour assets are attractive to employees. Making them is also not difficult. To start impacting your corporate culture for the better and improving sales, all you need is a simple Q&A or a short video. Feel free to flaunt your assets.