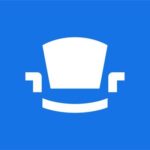 SeatGeek
About the Company
SeatGeek is a ticket search engine that aggregates ticket listings for live sports, concerts, and theater events. Its data engine helps consumers identify various ticket deals.
The site has a feature called 'Deal Score' which assigns a 0-100 metric to all listed tickets in order to ascertain the relative value of tickets for a given event or a set
of similar events.
SeatGeek also offers consumers with an event discovery tool through its Columbus event calendar and Spotify applications, which take into account user preferences and favorite teams and artists in order to generate recommendations of upcoming local events that match a user's tastes and preferences.
SeatGeek was launched by Jack Groetzinger and Russell D'Souza in 2009 and its operations are headquartered in New York, United States