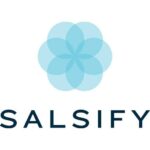 Salsify
About the Company
Salsify is an e-commerce software startup that empowers brands by providing tools to track and analyze inventories, presentation, and sales of goods on digital shelves.
It offers its Commerce Experience Management (CommerceXM), a platform that combines Product Experience Management (Integrated PIM, DAM, and Experience Builder) with commerce
capabilities designed to enable sales both across retailer and distributor channels as well as marketplaces, social commerce, and direct-to-consumer (D2C) sites. The company is backed by Venrock, Matrix Partners, Greenspring Associates, Underscore VC, North Bridge, and Warburg Pincus.
Jason Purcell, Jeremy Redburn, and Rob Gonzalez incorporated Salsify in Boston, Massachusetts in 2012.
Job Positions