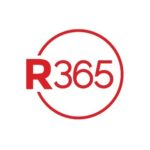 Restaurant365
About the Company
Restaurant365 is a young SaaS company disrupting the restaurant industry! Our cloud-based platform provides a unique, centralized solution for accounting and back-office operations for restaurants. Restaurant365's culture is focused on empowering team members to produce top-notch results while elevating their skills. We're constantly evolving and improving to make sure we are and always will be "Best in Class" … and we want that for you too!
In 2019 Restaurant365 closed $88 million in Series C funding, bringing the total minority investment by Bessemer Venture Partners, ICONIQ Capital, and Tiger Global Management to $140 million, to support the company's vision of providing the best technology to the restaurant industry. As recently as June of 2021, Restaurant365 announced the acquisition of Compeat, a well-known provider of restaurant back office, workforce, and business intelligence software. Adding Compeat's feature-rich products advances Restaurant365 further on the journey toward our goal of providing restaurant operators with a powerful tool that simplifies their lives and increases their profits. Serent Capital was added to our investor list as a result of this transaction.
Our diverse portfolio of clients includes well-known nationwide franchises as well as your favorite local spot.  From fine dining to fast-casual…R365 does it all!