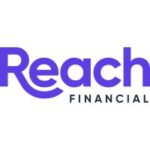 Reach Financial
About the Company
Reach Financial is a FinTech platform helping people outsmart debt for good.
We are building innovative products and best-in-class support that enable our customers to take control of their debt and de-mystify their personal finances. Our products and tools empower our customers to turn their financial goals into a reality.
Reach Financial launched in 2015 and has helped our customers pay off over $1 billion in debt. We offer debt consolidation loans and personal loans; together, these markets represent a $1.5T opportunity. In time, we will expand beyond these products to offer solutions for a variety of our customers' personal finance challenges.
We are a fast-growing and fast-paced FinTech startup with the stability of an established firm. You will have a front-row seat at a rapidly growing company innovating the FinTech industry.