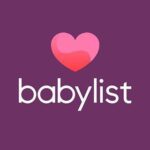 Babylist
About the Company
BabyList is the online universal baby registry which lets couples request unconventional items – like diaper service subscriptions, for example – in addition to gifts from around the web.
The service was founded by former Amazon software developer Natalie Gordon, whose son is now just over 2 years old. She says she was inspired to create
BabyList out of a frustration with the current products in this space, noting also that "if more women were coding, there would be a much better baby registry experience.