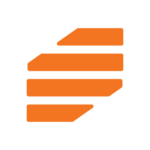 Agiloft
About the Company
The Agiloft Contract Lifecycle Management platform has won dozens of awards, including the Editor's Choice award from PC Mag, for the past five years in a row.
Agiloft has a highly differentiated value proposition which is uniquely appealing to enterprises: pre-built applications with a deeply configurable, no-code platform for integrated Business Process Management throughout an organization.
Agiloft is pioneering the applied use of Artificial Intelligence to enable next-generation business commerce at organizations ranging from small enterprises to U.S. government agencies and Fortune 100 companies.
Additionally, 99% of employees who commented 
on Glassdoor
 would recommend Agiloft to a friend.