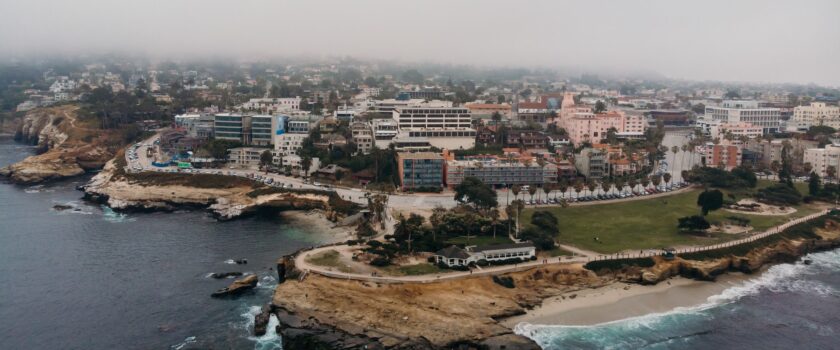 San Diego, known for its beautiful beaches and vibrant culture, is also home to a thriving tech scene. With a mix of established companies and promising startups, the city has become a hub for innovation and technological advancements. In this article, we will explore the top 10 tech companies in San Diego that are making waves in their respective industries. From biotechnology and healthcare to software development and cybersecurity, these companies are driving economic growth and shaping the future of technology in San Diego.
As one of the leading semiconductor and telecommunications equipment tech companies in San Diego, Qualcomm has made significant contributions to the advancement of mobile technology. With a strong presence in San Diego, the company is renowned for its cutting-edge Snapdragon processors and wireless technologies that power smartphones, IoT devices, and more.
Illumina is a global leader in genomic sequencing and array-based technologies. The company's groundbreaking DNA sequencing systems have revolutionized genomics research, enabling advancements in personalized medicine, cancer research, and population genomics. Illumina's headquarters in San Diego showcases the city's prominent role in the life sciences industry.
Dexcom specializes in continuous glucose monitoring (CGM) systems for people with diabetes. Their innovative devices provide real-time glucose readings, empowering individuals to manage their condition effectively. Dexcom's CGM technology has transformed diabetes care, making it more convenient and improving patient outcomes.
Viasat is a global communications company that offers satellite and wireless networking solutions. Their advanced technologies provide high-speed internet connectivity, secure communications, and satellite services across various industries, including aviation, government, and residential markets.
ServiceNow is a cloud-based platform that enables organizations to streamline and automate their workflows. Their software solutions help businesses manage IT services, customer support, human resources, and more. ServiceNow's innovative approach has made them a key player in the digital transformation space.
Teradata is a leading provider of database and analytics solutions, empowering businesses with actionable insights from their data. Their powerful data warehousing and analytics platforms help companies drive innovation, improve operational efficiency, and make data-driven decisions.
Brain Corp is a robotics and AI company that specializes in developing autonomous navigation systems for commercial robots. Their technology powers autonomous floor-cleaning robots used in retail stores, airports, and other public spaces. Brain Corp's innovations are at the forefront of the robotics industry.
Lytx provides video telematics and fleet management solutions that enhance driver safety, efficiency, and compliance. Their advanced technology, including in-cab cameras and machine vision, helps organizations reduce accidents, improve driver behavior, and optimize fleet operations.
Human Longevity Inc. is a genomics and health intelligence company focused on extending and enhancing human healthspan. They employ advanced genomics, machine learning, and AI to gain insights into aging-related diseases, providing personalized health recommendations and interventions.
You can find the best remote companies here