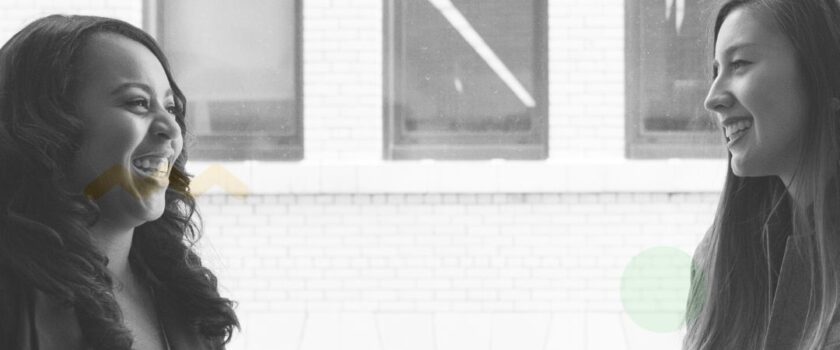 When divorcing couples can't resolve matters between themselves or agree on issues, they reach out to a divorce mediator. This attorney acts as a neutral third party. In this article, we listed the best 20 divorce mediation attorneys in the USA
Firstly, what is Divorce Mediation?
Divorce mediation is a private and informal method of resolving disputes outside of court. Its method is undeniably one of the best methods for separating couples who want to settle amicably. A divorce mediation attorney can also double as a family lawyer.
Mediators, in any case, assist couples in reaching an agreement on all family law topics to finalize their divorce. Mediators do not pass judgment or provide legal advice but act as facilitators; they also don't determine who wins and who loses.
Many states in the USA, require couples to try to mediate their differences before taking certain cases to court.
U.S Best 20 Divorce Mediation Attorneys
In no particular order, the following are the best 20 divorce mediation attorneys in the United States of America:
Wesley Clark & Peshkin not only offer mediation but offer services such as divorce, family law, litigation, and estate planning. The firm has offices and operates in New York in locations such as Albany, Buffalo, Rochester, and Syracuse.
The following are the offices' addresses:
Buffalo: 350 Main St. • Main Place Tower • Suite 2405 • Buffalo, NY 14202 • 716.486.3134
Rochester: 80 Linden Oaks Drive, Suite 310 • Rochester, NY 14625 • 585.546.1734
Syracuse: State Tower • 109 South Warren St, Suite 304 • Syracuse, NY 13202 • 315.679.5512
Asa Pitt is a professional Divorce Mediator and licensed California Attorney. Pitt has 2 majors to his name, such as psychology, legal education and a communication minor degree. He practices in Los Angeles, California. His office location is at 145 South Fairfax Avenue, Suite 200 Los-Angeles, CA 90036
Kim mediation and law centre owner, Lynette Kim, has over 25 years of experience in mediation. Without a doubt, Kim's dedication to helping her clients reach a suitable resolution without the stress of litigation is top-notch. She practices in Los Angelos, California, and her office address is at 3701 Wilshire Blvd., Ste. 508, Los Angeles, CA 90010
Established in 2016 and located in St. Louis, Missouri; J. Rench Law Firm, LLC | St. Louis Divorce and Mediation assist separated couples in divorce mediation. They also provide an alternative to the emotional and financial strain of traditional litigation. The firm's location is at 230 S. Bemiston Avenue, Suite 510, St. Louis, Missouri 63105
Henderson & Mehta Law and Mediation Center have provided divorce and family law services for over 20 years. The business employs certified Mediators, Guardians ad Litems, Family Law Attorneys, and also Parenting Coordinators. The office is located at 23 W. Jefferson, St. Joliet IL 60432, Illinois.
Kales & Kales Plc is run by Jonathan Kales and Amy Grillo Kales. In addition, both are Virginia divorce mediators and family law attorneys with many years of experience. It has offices in Fairfax, Arlington and Tysons Virginia.
The following are the offices' addresses:
San Diego divorce lawyers mostly represent husbands and fathers in divorce cases and family law-related legal matters. However, they also offer mandatory mediation and private mediation.
Located in Arizona, the Jensen family law is one of the best divorce mediation in the city. Furthermore, they offer arbitration services and other services in their Arizona firm. They have six offices in Arizona namely, Mesa, Chandler, Glendale, Scottsdale, Queen Creek, and Gilbert.
Each of its offices has its own website address. You can find more details on their website.
Infinity Law Group, Massachusetts, help families work through hard times to reach equitable agreements. They are also considered one of the best in Massachusetts. They have 3 offices and are located in Quincy, Boston and Needham.
The following are the offices' addresses:
Tampa Bay Family Law & Mediation, P.A. was regionally ranked as the Best Law Firm by U.S. News & World Report. Furthermore, its owner, Scott Davis, has numerous awards and recognition to his name. The Tampa Bay Family Law and Meditation office is located at 217 N. Howard Ave., Tampa, FL, 33606
Are you looking for a job? Head out to vizajobs. We offer some of the best remote jobs. You will also find jobs across the U.S, the U.K, Canada and Australia
Made of three teams, the Tampa family and mediation team offer all family law practices. Like the Tampa bay owner, Richard J. Mockler, owner of the Tampa Family mediation also has awards to his name. For example, the Theodore Millison Professionalism Award he received in 2017. The office is located at Richard J. Mockler, 600 N. Willow Ave., Suite 101, Tampa, Florida, 33606
Equitable divorce mediation address all parenting and financial issues required for mediation. They practice in seven states in the U.S.
The following are the states where Equitable mediation offers its services:
Sisemore law firm is indisputably home to some of Texas's best divorce mediation lawyers. Additionally, Sisemore attorneys have vast experience with all aspects of dispute resolution in divorce. Their office location is at 603 E Belknap St #100, Fort Worth, TX 76102
Espinosa Kearney Law Group is, without a doubt, one of New York's best mediation firms. Unquestionably, the firm is diversified and people-friendly. They also have two other practices, which include liquor laws and real estate law. Espinosa law firm is located at 99 Park Ave 6th Floor, New York, NY 10016
Assalone associate practices divorce mediation in Rhode Island. Asides from divorce mediation the firm also offers other practice services, including family law and juvenile defence. Furthermore, Assalone associates offer free initial divorce mediation consultations for couples. Its senior and founding attorney, Veronica Assalone, is fluent in several languages other than American English; they are Spanish, French, German, Italian and American Sign Language.
Assalone associate has its office located at 300 Centerville Rd, Summit West, Suite 305, Warwick, RI 02886
JAMS Solution offers Family & Divorce Mediation, Arbitration and ADR Services. The firm has high professionals, such as retired judges, commissioners, and attorney-neutrals who have handled thousands of cases; so, you are certain of receiving the greatest services. To add, JAMS has 30 locations worldwide, including Canada and U.K.
You can find details of locations here
Undeniably, when looking to retain a skilled and experienced Divorce mediation attorney, you will never go wrong with McConnell Family Law. Additionally, the McConnel family law has 3 office locations in Connecticut, such as Hartford, Fairfield, and New Haven Counties respectively.
The following are the offices' addresses:
Orange County Divorce Mediation Center
The OC Divorce Mediation Center handles only mediation cases and has indeed been in practice for nearly five decades. The firm operates at two locations in California, namely, Ladera Ranch and Irvine.
Their head office is located at 111 Corporate Dr Suite 130, Ladera Ranch, CA 92694
Dolan Divorce Lawyers is without a doubt, one of the best mediation firms in Connecticut. They serve in 11 locations across the USA. However, the law firm has only 5 office locations. You can also find more details here
Caramel Family Law owner Janice Mandla Mattingly is an attorney, mediator, and parent coordinator in Central Indiana. In fact, her Partner, Steven Fillenwarth is a family law attorney and a certified public accountant. He is also a retired US Army Judge Advocate General's Corps (JAG) Officer. The Caramel family law office is located at 340 N. Rangeline Road, Carmel, IN 46032