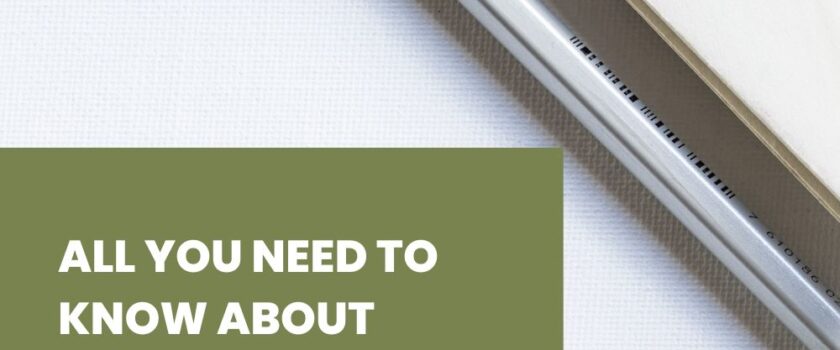 What is a Technical Writer?
A technical writer is a specialist who transforms complicated and technically challenging written content into clear and concise documentation by using their writing and communication abilities. Additionally, the skill set required for technical writers goes far beyond good spelling and grammar. In summary, they produce technical writing that helps people understand complicated and technical information.
Technical writings include:
Instruction/user manuals

How-to guides

Journal articles

Memos

Tutorials

Quick reference guides

Technical material

Software documentation

White papers
With the invention of blockchain and crypto, technical writers are fast becoming the most sought-after writers.
The Technical Writer Outlook
Most technical writers have a technical educational background, like engineering, computer science, information technology, or information development. However, technical educational experience may not be the necessary hiring requirement for a technical writer. You must, however, have proficient knowledge of transforming graphs, headings, and charts and using tools such as Excel and other technical programs.
Aspiring technical writers can earn a technical writing certificate, which typically takes six months to complete. Typically, a Bachelor's degree or an associate's degree is often required for technical writers.
Furthermore, technical writers may begin their careers as specialists or research assistants in the tech industry, where they gradually gain technical communication abilities to take on technical writing responsibilities.
Technical writers can work in various industries, including technology, engineering, medicine, finance, and the sciences.
To create deliverables, technical writers collaborate with document specialists, editors, content managers, instructional designers, graphic designers, illustrators, and analysts.
According to the Society for Technical Communication (STC), the professions of technical communication and technical writing was first mentioned during World War I, when technical writing was necessary for military objectives.
During the 1940s and 1950s, technical communicators and writers were engaged to provide military paperwork, which frequently included extensive instructions on new weaponry. Other technical communicators and writers worked on documentation for new technologies that emerged around this period. In fact, the title "technical writer" wasn't added to the US Bureau of Labor Statistics's Occupational Employment Handbook until 2010.
At the beginning of the profession, most technical writers worked in an office environment with a team of other writers. Today, the technical writing profession offers all types of work schedules. Writers can either work as freelancers, remotely, on-site or as hybrid staff members of an organisation.
The Skill Set Required of a Technical Writer
Communication skills:
Technical writers are rarely experts on the topics they write about. It is, however, important for a technical writer to possess excellent speaking, listening, and interviewing skills.
Writing skills:
This is the core skill demanded of a technical writer, as you will consistently take technical information and also describe it in simple terms. 
Use of technical documentation tools:
A technical writer must possess a basic knowledge of the technologies used in creating technical documentation. They must also be familiar with any or all of the listed tools used by technical writers, such as:
MadCap Flare

RoboHelp

Adobe FrameMaker

Quark

PageMaker
As learning on the job is a part of the recruitment process, they must, however, have the ability to learn how to rapidly and efficiently master a new tool.
Graphic design skills:
Graphics, formatting, and illustration are becoming increasingly important for technical writers. The expertise required in these areas varies from project to project. However, the required skills are either basic or expert knowledge.
Usability testing skills:
Being able to confirm that a product functions as it should is crucial as they are also tasked with the roles of testing usability and documentation validation.
What Are the Technical Writer's Responsibilities?
Look for technical knowledge in their company's or department's field of activity.

Plan the creation of technical documents in accordance with the demands of the firm.

Sort information according to its usefulness.

They also create and modify the necessary documents.

Collect topic-related information from a variety of sources, including journals, competitor literature, dissertations, whitepapers, and also professional social media, such as LinkedIn or job boards.

Examine previously published material on a certain issue and apply it to their topic.

Ascertain project scope and resource input based on the complexity of the document.

Recognise important information and focus their investigation on certain topics.

Make copies of all technical papers and enter them into the database for data security.

They also keep a complete lexicon and a library of technical words and documents.
The Salary of a Technical Writer
In this section, you will find the average salary of technical writers across the US, Canada, Australia, and some European countries, according to Indeed and Payscale.
The United States of America
According to Indeed, the average salary of a technical writer is $35.86 per hour and $61,614 per year, with a $1,800 cash bonus every year.
CLICK HERE to find technical writer jobs near you.
Canada
Similarly, Indeed estimated the average salary for a technical writer is $40.16 per hour and $68,410 per year in Canada, with a varying cash bonus per year, depending on the city.
Australia
According to Indeed, the average salary for a technical writer is $66.08 per hour and $95,249 per year in Australia.
Europe
Below is the average yearly salary of technical writers in some European countries. We also listed the average pay per hour in this section.
UK: According to Indeed, the average salary for a technical writer is £36.54 per hour and £50,597 per year.
Germany: According to Payscale, the average annual salary of a technical writer in Germany is €45557, at an equivalent hourly rate of €18.
France: The Payscale average salary for a technical writer in France is €37379 per year, at an equivalent hourly rate of €29.
Italy:  The Payscale average salary for a technical writer in Italy is €35925, at an equivalent hourly rate of €19.
However, the average income in each of the cities mentioned above may differ, as some locations are likely to pay more or less than the respective country's national average.
Furthermore, freelancers who work independently can earn above the national average, which is dependent on many factors, for example, the number of projects carried out in a year.
Where Can You Find a Remote or Freelance Technical Writing Job?
Technical writers who wish to work as freelancers can find jobs in various places. Below are some of the most common websites to find jobs.