Houston, Harris County, Texas, United States of America
Member Since 2020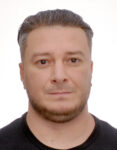 Timur Ramazanov
About the Candidate
Creative Software Engineer and Full-Stack Developer with 15+ years of experience in Oil & Gas, Mining, Government, and Financial industries. Enthusiastic about developing forward-thinking solutions to tomorrow's productivity problems. Resourceful and adaptable approach to challenges.
Seasoned Backend Developer utilizing Java v.5-11. Advanced Frontend Developer using React and ExtJs. Experienced in Microservices with Spring Boot, Spring Cloud, and Docker. Follower of DevOps culture. Agile certified.
Authorized to work in the USA (expires 15-Feb-2022). Looking for sponsorship on work immigration purposes.
Education
September 2003 - February 2006
Kazakh-Russian University, Karaganda (Kazakhstan)
Bachelor, Computer Science
September 1998 - July 2002
Kazakhstan Financial University, Karaganda (Kazakhstan)
Bachelor, Finance
Experience
March 2014 - Present (Remote)
ICC of Statistics Committee (Government), Astana (Kazakhstan)
Lead Software Development Engineer
– Initiated and delivered the project of the company's technology stack transformation and migration to Microservices Architecture.
– Designed and developed the customer's external information system according to Microservices Architecture.
– Led several statistics information systems development initiatives as Subject Matter Expert and primary point-of-contact for project management staff.
– Designed and developed forward-thinking systems that meet user needs and improve productivity.
– Trained and mentored junior engineers and developers, teaching skills in software development and working to improve overall team performance.
July 2007 - February 2014
Tengizchevroil LLP (Chevron, Exxon), Atyrau (Kazakhstan)
Senior Software Development Engineer
– Designed and developed several IM/EDMS solutions, systems and applications for transition and management of documentation and data of the largest Oil & Gas construction project.
– Oversaw large major new enhancements to existing software systems.
– Documented all software development methodologies in technical manuals to be used by engineering and support teams in future projects.
– Designed Architecture Roadmap documentation for the next five years.
February 2005 - June 2007
Shubarkol Komir JSC (Mining), Karaganda (Kazakhstan)
Software Development Engineer
– Designed and developed information systems for several departments of a mining company.
– Adjusted software parameters to boost performance and incorporate new features.
– Consulted regularly with internal customers on application development project status, new project proposals and software-related technical issues.
May 2002 - January 2005
Valyut Transit Fund (Finance), Karaganda (Kazakhstan)
Information Technology Programmer
– Enhanced and improved pension fund information system.
– Developed code fixes and enhancements for inclusion in future code releases and patches.
Skills
ActiveMQ
Apache Kafka
Docker
ExtJs
git
Gradle
JAVA
Javascript
Jenkins
JUnit
Maven
MongoDB
NGINX
npm
Oracle DB
Oracle Weblogic
React
React Native
SonarQube
spring boot
Spring Cloud
Webpack