Clermont-Ferrand, Puy-de-Dôme, Auvergne-Rhône-Alpes, France métropolitaine, 63000, France
Member Since 2020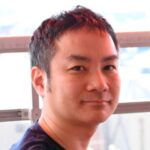 Taiji Mikami
About the Candidate
Michelin
Ingénieur Numéricien
APRIL 2018 – PRESENT (CLERMONT-FERRAND, FRANCE)
As a high performance computing developer, architected n-body simulation for entangled polymer-nanocomposite systems, adoptable to 40,000 cores environment.
Leads management of in-house code, which makes an idea realizable on code by physicist himself without deep knowledge on informatics. Gives a steep learning curve to the code and keeps simple code structure.
Designed the code with pseudo-flat MPI method for parallelism. It does not demand us to optimize in OpenMP and in SIMD simultaneously.
Nihon Michelin Tire, Co. Ltd.
Senior CAD & Simulation Engineer
APRIL 2010 – MARCH 2018 (GUNMA, JAPAN)
Tutored 50 Michelin internal engineers in Japan and China as a principal position of simulation mentor. Reviewed and commented on their FEM simulation result for the tire performance from the viewpoint of physics and numerics.
Troubleshooter for software/hardware issue. Worked together with the development team in France and system server management team in France/Japan.
Responsible for FEM simulation training sessions from beginner to advanced level. Covered all general subjects (FEM fundamental, CATIA v5, 2D/3D meshing, post-processing, …).
Next-Generation Supercomputer Project
Researcher
APRIL 2006 – MARCH 2009 (SAITAMA, JAPAN)
Derived mathematical expression of time evolution of reduced density matrix for quantum entangle system in a harmonic bath.
Implemented the expression from scratch to observe it numerically. Evaluated its perturbation by Feynman diagram approach. The diagram is generated by algorithm.
Institute for Molecular Science
Postdoctoral Fellow
APRIL 2004 – MARCH 2008 (AICHI, JAPAN)
Same research in Next-Generation supercomputer project.
EDUCATION
Tokyo Institute of Technology
PhD in Theoretical Chemistry
APRIL 1999 – MARCH 2004 (TOKYO, JAPAN)
Research in quantum dissipative system
Skills
bash
C
cmake/ctest
Critical thinking
Fortran 90
git
High performance computing
Jenkins
Linux
MPI
Numerical analysis
OpenMP
Python
Research in physics
Test driven development
Tutoring