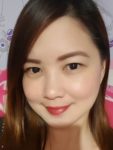 SARAH KAY CARRANCEJA
About the Candidate
Sarah has a 15 years IT experience working in a Global IT Service provider. Sarah's last 9 years experience is performing a Senior Test Lead for Utilities Projects that covers Customer Care & Billing,Customer Self Sevice, Meter Data Management and Service order Management . Sarah is currently deployed as a Quality Test Manager from Energy Australia account. Sarah's role includes helping the client with their quality journey as part of the Digital Transformation such as leveraging Agile adaptation and Dev-Ops.
Key Area of Expertise:
·More than 2 years Test Manager role for a Utilities Service clients that covers Customer Care & Billing.
· Work experience in the following testing tools: Rational Team Concert (RTC),HP Application Lifecycle Management (ALM), HP Unified Functional Tester (UFT), Selenium WebDriver, HP LoadRunner, Report Data Warehouse, Data Migration
· Agile Tools: JIRA, Confluence, Zephyr
Education
1997/2001
University of the East, Manila, Philippines
College Degree
Experience
2014/Present
IBM Solutions Delivery
Test Manager
As a Test Manger for the project 'CC&B Energy Australia' of IBM-ISD- Testing Team,
I am responsible in the following:
• Create DTP (Detailed Test Plan), TSR (Test Summary Report) & Test Strategy
• Create Estimates for a work item
• Create Resource Capacity Plan
• Responsible for the progress of the work item assigned to him/her
• Conduct kick-off meeting for each work item
• Ensure test team standards and processes are implemented for the work item owned.
• Monitor burned hours vs. estimated hours and evaluate if remaining hours is enough to finish the work item. If not, inform Onshore test manager
• Escalate issues on the work item to Project Manager as needed
• Work with Sub-Lead to ensure team is productive and is able to deliver
• Escalate people-related issues with Project Manager
• Ensure deliverables for work items are reviewed (by conducting random reviews of test evidences prior/after uploading in test lab)
• Create work items in RTC and ensure that status for work items are always updated in the IPWC
• Assign ad hoc tasks to team and provided assistance if needed
• Coordinate with Onshore leads for updates to work items assigned
• If sublead or junior tester became idle then inform Onshore Test manager so manager can assign another task.
• Attend daily status meeting with Onshore Test Manager & Leads to give status of RFS
• Assignment of TCs to SubLead and junior testers
• Follow up of defect status/issues/access to Onshore Team
• Ensure data refresh does not happen during test execution
• Ensure everyone is following the HP standards (by conducting spot checks in HP QC at least once a week and report results/ escalate violators to manager)
• Attend the Test Readiness Review
• Transfer test cases in Test Lab once ready for execution and updated planned start/end dates
• Attend kickoff meetings, RTVM (Requirement Traceability Verification Matrix) walkthrough, ad hoc meetings related to the RFS (Request for Service) together with sub lead (if possible)
• Test Lead and SME from Scrum Team, responsible in creating high level Test Design and execute scenarios as per requirements.
2004/2014
Oracle (Philippines) Corporation
Senior Quality Assurance Analyst
As a Quality Assurance Analyst for Oracle products under the Product Development Team for Utilities Global Business Unit, I have acquired extensive knowledge in software testing methodologies. Able to think strategically, be proactive to get the work done and earned the trust and confidence from my colleagues and supervisors.
As such I am responsible in the following:
o Conducts Bug Testing (via Oracle Bug Database)
 Raised a flag for issues encountered that needs to be addressed by the Developer/Designer
 Verify Single Fix Bugs in Oracle Database for each product version.
o Requirements Analysis
 Attend design meetings with developers for a thorough discussion of the new modification
 Plans out Testing strategies
 Create high quality Test Requirements
 Create Test Plan Review Checklist
 Create Test Plan document ( via Microsoft Word and Oracle Test Manager)
 Create Test scripts using Open Script tool.
o System Testing
 Executes Test Cases for all assigned subsystem to ensure that system conforms to requirements as specified to Functional Requirements documentation
(Test in different databases like Oracle, DB2 and MS SQL)
 Perform a Regression test for every builds to ensure that the new functionality doesn't affect the previous functionality.
 Perform a Functional Test for the new functionalities.
 Perform an Integration Test for two different products. ( Testing includes Sending and Receiving Messages in XML format)
 Produces Test Analysis Reports
 Conducts investigation of issues encountered during the execution process
 Accessing SQL developer database for querying and manipulating data during test execution ang bug testing. (SQL Database)
o Follow common product development process; common support process and maintenance practices; response/resolution times at goal for all products
o Follow common metrics tracking process for in accordance with Oracle QA standards prior to entry into the QA Cycle
o Conducts peer training on new enhancements for product familiarization
o Provide regular status reports covering completed, pending and future tasks to measure productivity
Skills
Test Estimation
Test Execution
Test management
Test Planning