Liverpool, North West England, England, L2 3SW, United Kingdom
Member Since 2022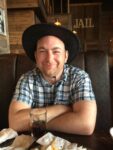 Philip Stringfellow
About the Candidate
I am a web/UI and graphic designer, with experience in design totalling over 15 years. I am completely self-taught, and am always learning new tools, methods and trends, and always looking to improve my work. I also have experience in front-end web development, with a background in HTML5, CSS3 and using WordPress.
As a freelance sole trader, I have had the incredible good fortune to work with many individuals, SMEs and well-known brands to help understand and solve usability problems, suggest and curate solutions, collaborate with developers, and liaise and take input and feedback from major stakeholders and investors.
I strive for perfection in any every project I take on, and am only happy when the client is happy. I work great individually, and as part of the team and always appreciate and take on board feedback.
Skills
Adobe Creative Suite
CSS
Figma
Front End Development
html
UI
UX
Web Design