Ankara, Central Anatolia Region, Turkey
Member Since 2020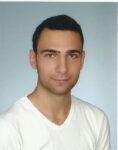 Ömer Aydın
About the Candidate
Hi, I am Ömer (19XLR95) Aydın and am a software engineer with having an endless passion for his profession. I have worked with various tools, techniques, and technologies until today. I have experience in both back-end and front-end. I continuously improve myself by building new projects and maintaining past projects.
I have a university degree in computer engineering. My experiences include education technologies & e-learning application development, fintech. Currently, I work in Tutuka as a remote full-time software engineer.
I never give up and I always love learning. You can find more about me on my website: https://omerthedev.com
Resume: https://drive.google.com/file/d/1YITZy40kokhO7GM0cJ_rUNmFwqebnWYd/view?usp=sharing
LinkedIn: https://www.linkedin.com/in/19xlr95
Twitter: https://twitter.com/19xlr95
Kind regards.
Education
September 2015 - January 2019
Atılım University
Computer Engineering
Experience
September 2020 - Present
Tutuka
Software Engineer (Full-time)
Fintech, Developer Support, ColdFusion, Git, AWS, MSSQL, Zendesk, Jira, CircleCI, Docker
May 2019 - July 2020
Sebit Education & Information Technologies Inc.
Software Engineer (Full-time)
E-learning app, Java, Spring Boot, Git, PostgreSQL, Microservices, CI/CD, Kubernetes, Docker
June 2018 - September 2018
ODC Business Solutions
Software Engineer (Internship)
June 2017 - August 2017
Innova IT Solutions
Software Engineer (Internship)
Skills
CSS
git
html
JAVA
JS
Laravel
Linux
Microservices
MongoDB
MySQL
Nodejs
PHP
PostgreSQL
Reactjs
spring boot
TS
VueJS